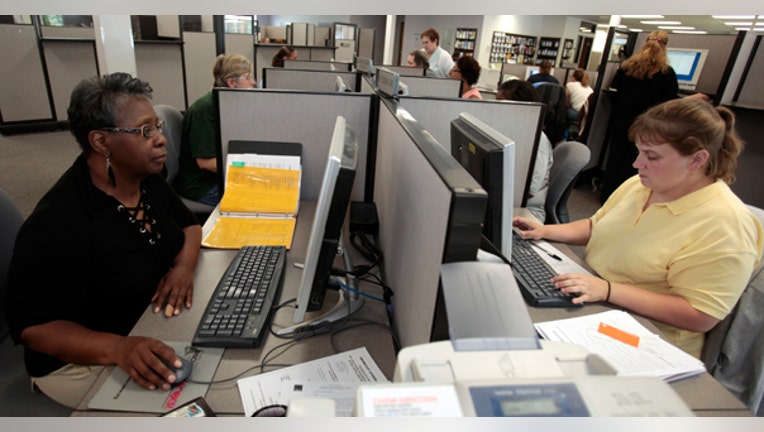 Last Friday we seemed to get good news on the state of the labor market: 163,000 jobs were added. But then came bad the bad news: the unemployment rate ticked up to 8.3%, and numbers showed a shift to more part-time work.
According to the Bureau of Labor Statistics, 8.2 million Americans are involuntarily working part-time as way to make ends meet; that number is only set to climb as the pace of recovery remains tepid—at best. Part-time work is becoming a real reality for workers, and there are a number of options that pay decent and offer good schedules. Here's where to find them:
Online Teaching:  Online colleges and universities like University of Phoenix and Capella University have become popular over the last decade increasing the demand for instructors. Similar to traditional adjunct professor positions, online instructors are responsible for developing the course syllabus, developing and disseminating assignments, leading class discussions and evaluating learning. A bachelor's degree is usually the minimum requirement, but each specialty, degree program and school has different requirements. According to AOL Jobs, online instructors can make around $1,500 per course.
Tutoring: According to PayScale, tutors typically work about eight hours a week and can earn up to $27.00 per hour. Tutors can work with students of all ages from early elementary through college. There is no formal, national accreditation for tutors (although if you work through a tutor company it may have requirements) beyond having experience and demonstrating skill in a specific skill or subject matter .
For those looking to establish more credibility there are certification programs available through both the National Tutoring Association and the American Tutoring Association. Traditionally tutoring has been a one-on-one in-person experience, but with the proliferation of such technology as Skype, online tutoring is becoming a very real option. .
Teaching English Non-native Speakers: The Labor Department estimates that the need for adult literacy instructors will increase by 15% between 2010 and 2020. English is increasingly becoming a second language in the U.S., so the demand has been steadily on the rise.
For those more adventurous, you can even teach English overseas. The median wage for teaching English as a second language (referred to as ESL) is around $23.75 an hour and organizations like the American TESOL Institute offer certification training and placement assistance.
Bookkeepers:  Working part-time is common in the bookkeeping field. Most businesses in this country are classified as small businesses and can't necessarily afford full-time bookkeepers, so there are plenty of opportunities.
Bookkeepers can earn anywhere from $10 to $25 per hour depending on their offerings and experience. Expertise and experience with bookkeeping software like Turbo Tax and QuickBooks should be enough to get hired and The American Institute of Professional Bookkeepers offers certifications and training assistance.
Social Media Support: Many major companies now have full-time social media managers and even entire staffs dedicated to managing their social media presence and marketing activities. Small businesses are also looking to use social media to help establish their brand, gain sales and capture more market share, but they can't afford a full-time position.
Providing social media support can range from posting updates on Facebook to launching and maintaining a Twitter-based marketing campaign. Freelance social media experts can charge anywhere from $20 to $50 an hour depending on their level of expertise. Because the field is so new, there aren't any standards for social media expertise, but knowledge of the basic platforms (Facebook, Twitter, LinkedIn) and a strong understanding of search engine optimization are a must.
Michael "Dr. Woody" Woodward, PhD is a CEC certified executive coach trained in organizational psychology. Dr. Woody is author of The YOU Plan: A 5-step Guide to Taking Charge of Your Career in the New Economy and is the founder of Human Capital Integrated (HCI), a firm focused on management and leadership development. Dr. Woody also sits on the advisory board of the Florida International University Center for Leadership.Follow Dr. Woody on Twitter and Facebook