Where the Jobs are this Fall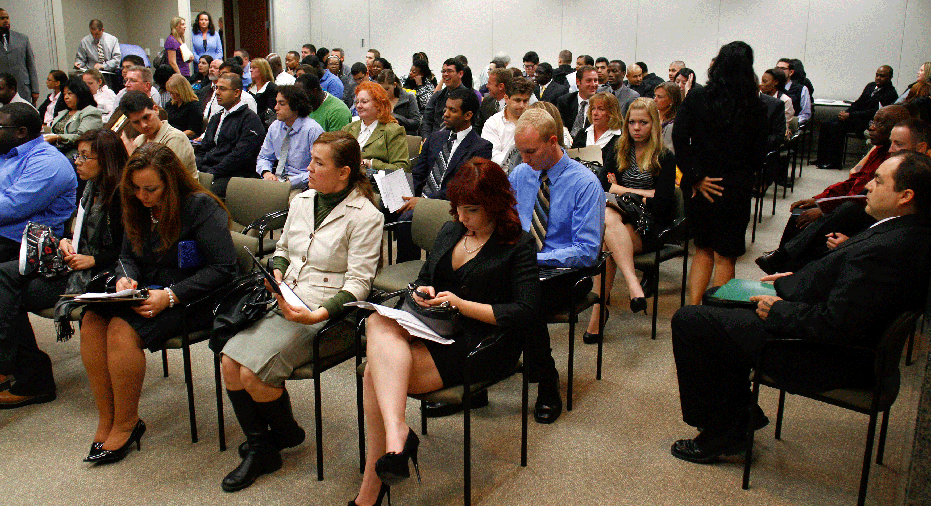 With the unemployment rate still hovering at 7.3%, job prospects remains weak, but experts say opportunities abound for highly-specialized workers.
"We are seeing some strong activity and steady hiring across the board in a number of specialized areas," says Paul McDonald, senior executive director of staffing company Robert Half International. "When we are looking at highly skilled individuals, we are looking at individuals that have a college degree, an advanced skill set and/or certifications."
According McDonald, there is strong employment demand in accounting, technology and creative fields. Each of those fields has different skill and educational requirements, but they do share a common theme: their growth is driven by the avalanche of data being collected both online and offline. "Big data is truly driving a lot of the hiring," he says, noting that other drivers of hiring include mobile technology and governance and compliance.
Job seekers who possess skills that align with these industries might have a leg up on the competition, but the doesn't mean the search process will be a cake walk. Experts warn candidates with very specific vocational needs, like not wanting to relocate or travel too much or want a short commute, will have to dig deeper to find the opportunity that meets their needs.  Job seekers who possess the technical skills as well as management and communications abilities and don't have specific criteria will be more marketable than someone who doesn't have those soft skills.
Some industries tout lower unemployment rates, but that doesn't mean every aspect of the sector is doing well. Take accounting and finance. Overall, the finance market isn't seeing strong hiring, but there are pockets of strength and strong demand for payroll professionals, compliance officers, accounting professionals, budget and financial analysts and internal auditors, says McDonald.  But to underscore the disparity, consider this:  The August employment report from the Labor Department showed little change in employment in the financial sector, yet the professional and business services sectors continued to gain jobs in August and have added 2.2 million jobs since August 2009.
Technology is another area that is seeing growth for highly-skilled individuals.  McDonald says, web developers, network architects, software developers and system engineers are in demand with unemployment rates coming in anywhere from 1.1% to 3.5%, according to the Bureau of Labor Statistics, far lower than the 7.3% overall unemployment rate.
One area of strength that may surprise some job seekers can be found in the creative industry. According to McDonald, there is solid demand for public relations specialists, marketing and sales managers as well as for advertising and promotions professionals.
Job seekers without advanced degrees or multiple certifications shouldn't lose hope. Last month's labor report showed the retail sector added 44,000 jobs, particularly from general merchandise stores and electronic and appliance retailers.  Employment in food and beverage stores also saw an uptick in August.  Health care also enjoyed gains in August adding 33,000 non-highly-skilled jobs. Ambulatory health care services accounted for 27,000 of the new jobs with 10,000 of them in home health care.  Jobs in health care are up by 288,000 over the past 12 months.
With the job market opening up in some areas, it begs the question: will the trend continue or will demand for certain types of workers start to wane? McDonald, for one, is optimistic the growth will continue.
"In the economic downturn we've seen demand increase in those areas," says McDonald. "Even in the deepest part of the recession we saw demand for MBAs and CPAs that had strong excel and data mining skills and they are in more demand today."