Where Teens Can Find Work This Summer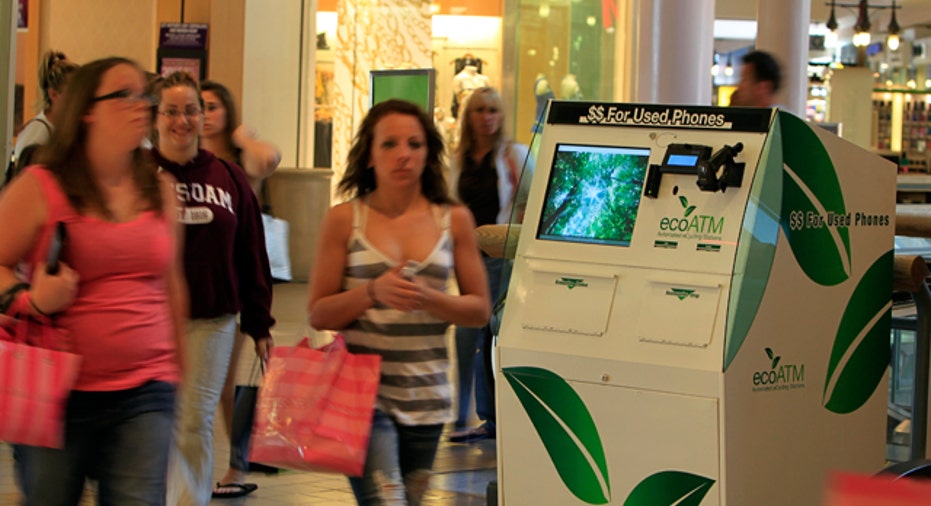 As high schools around the country prepare to let out for the summer, many teenagers will begin their first job search in what is, unfortunately, not the most friendly market.
The job market remains weak with the unemployment rate sitting at 9% in April, but some experts say teens face a better market this summer than in recent years.
"Teens have traditional job options like mowing lawns, babysitting, painting houses," says John Challenger, CEO of Challenger, Gray and Christmas, a Chicago-based outplacement consultancy. "They are certainly available, if you are persistent."
Challenger admits employers have been reluctant to hire anyone at all since 2008, let alone a teenaged worker with little to no experience, but he is optimistic that jobs will be opening up in retail and the restaurant sector, as well as in local gas stations and supermarkets. However, publicly-funded jobs like camps, pools and parks may be scarcer with local governments scaling back their budgets.
According to the Challenger Annual Teen Summer Job Outlook released in March, the teen job market will make slight improvements this summer, but that's not saying much since openings were at a historic low in 2010 with employment among 16-to 19-year-olds increasing by only 960,000 jobs, down 17.5% from 2009.
"I am worried about publicly-funded jobs," says Challenger. "A lot of teens get their first jobs in these cities, and I am concerned that will cut into growth that has begun to happen in business."
Aside from looking locally for a job to make a few dollars, Challenger advises teens to consider other opportunities like interning. Completing and internship while still in college is a great way to test the waters for your future, and teens shouldn't be afraid to take an unpaid internship.
"It lets you explore a different environment," he says of interning. "You meet people in different areas, and there's definitely possibility there."
Cari Sommer, co-founder of Urban Interns, says high school students need to be persistent and confident when applying for an internship. Just because a company may be looking for a college freshman, doesn't mean a high school junior or senior is out of the question.
"There is a lot of desire for really talented people to intern, and if that means that people can develop those skills earlier on in their career (then)there is no shortage of companies looking for great interns," she says. "Take a position that's out there, and although you may not fit the bill entirely, present yourself and what you bring to the table."
Sommer said that while an internship at a huge corporation or household name brand would certainly be just as competitive as the job market, taking an internship at a lesser known, local business is a worthwhile opportunity for younger students.
"The big brand names are highly coveted, I'm sure," she said. "There is no shortage of internships out there, but they might not always be with those big names."
Volunteering is another great way for a teen to test the waters and also help out a worthy cause and gain work environment experience as well as knowledge of how nonprofits work.
"These are valuable programs in the work world," he said. "You might find some real takers for your expertise.
No matter what type of work a high school student may be looking for, Sommer stresses the importance of networking. Whether it's through friends or even your parents, ask around for jobs, internships and volunteering opportunities.
"Put the word out that you are looking. It makes you more marketable in your college years."