Where Baby Boomers Spend Their Money and How to Profit From It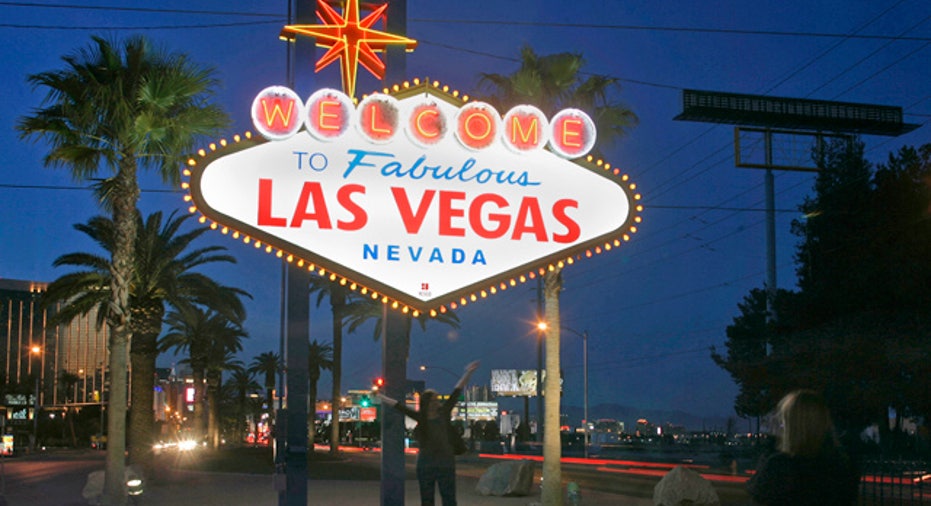 Millennials may have surpassed Baby Boomers as the largest living generation but Baby Boomers still hold the spending power.  America's 75 million Baby Boomers, between the ages of 52 and 70, control about 70 percent of all disposable income in the U.S. according to Nielson.  On top of that, Boomers are set to inherit about $15 trillion dollars over the next 20 years.  With that kind of financial might, analysts expect Baby Boomers will continue to ignite a consumer spending boom over the next several years.   
"They can sustain and be a strong driver of the consumer economy over the next five to ten years especially the upper-income households.  They have the money to spend.  It's a different mindset of saving before and now saying, I've got to spend it while I'm here," says Doug Hermanson, principal economist at Kantar Retail.
Exploring the World
So where are Boomers spending their extra money?  Hermanson says one big area is travel. AARP estimates Baby Boomers spend more than $120 billion annually on leisure travel.  Whether it is visiting family members, taking a cruise or traveling to a dream destination, AARP found in a recent survey that a whopping 99 percent of Baby Boomers plan to travel this year.   Once-in-a-lifetime international trips are especially popular among Boomers along with warm destinations including Florida, Las Vegas, the Caribbean and Mexico.
Beneficiaries of the travel boom may include airlines such as Delta Air Lines (NYSE:DAL), United Continental (NYSE:UAL) and JetBlue Airways (NASDAQ:JBLU) as well as cruise line operators including Royal Caribbean (NYSE:RCL). Travel websites TripAdvisor (NASDAQ:TRIP), Priceline (NASDAQ:PCLN) and Expedia (NASDAQ:EXPE) also stand to benefit.
Another large area of spending for Boomers is healthcare.  Baby Boomers want to keep an active lifestyle and remain young-spirited. To help facilitate the goal, demand for pharmacy prescriptions, vitamins and other health-related products is expected to increase. Boomers already outspend Millennials and Generation Xers on healthcare and medicines annually according to Kantar Retail.
Investing in Health
Hermanson says small box retailers, not large super centers, including CVS Health (NYSE:CVS) and Walgreens (NYSE:WBA) stand to benefit from the pick-up in healthcare spending among Boomers.  "It's those stores that are easier to navigate, more convenient, more familiar and in many cases, stores with better customer service that will appeal to Boomers," he says.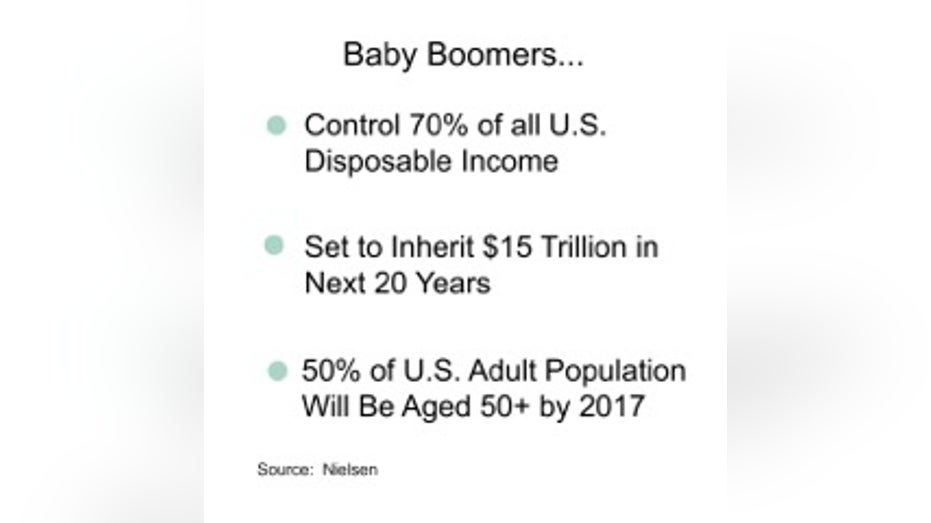 Baby Boomers are also shelling out big bucks on pets and that is helping to fuel the growth in the pet industry.  Boomers spent nearly $30 billion on pets in 2014, accounting for 45 percent of all pet spending in the U.S.  Analysts say Boomers spend more on pets each year compared to their younger counterparts and the spending boom is likely to continue.
"They have more time on their hands. They are not working and it makes more sense.  They still want that full house, something to parent to some degree so pet spending and having pets is still going to be a huge part of the Boomer lifestyle," Hermanson says.
Pampering Pets
Pet retailers including PetSmart (NASDAQ:PETM) may see sales grow as well as healthcare providers such as VCA (NASDAQ:WOOF). Hermanson says grocery chains and other retail stores are making a push to expand their pet offerings and should also benefit from higher Boomer spending.
Improving the Home Experience
Baby Boomers are spending more on their homes too especially when it comes to home improvement.  Kantar Retail found Baby Boomers spend more on home improvements and repairs annually compared to any other age group.   Retailers that offer home improvement and repair services including Home Depot (NYSE:HD) and Lowe's (NYSE:LOW) stand to be among the winners with Boomers.  
Boomers are also dishing out more to watch their favorite television programs at home.  A Gallup survey found 40 percent of Boomers said they were spending more on cable and satellite television.   Boomers are also not rushing to cut the cord like many Millennials.  Only 15 percent of Boomers said they plan to switch from cable or satellite television to an online streaming option according to a Nielsen survey.  This is welcome news for cable and satellite tv providers including Charter Spectrum (NASDAQ:CHTR), Comcast (NASDAQ:CMCSA) and DirectTV (NYSE:DTV).