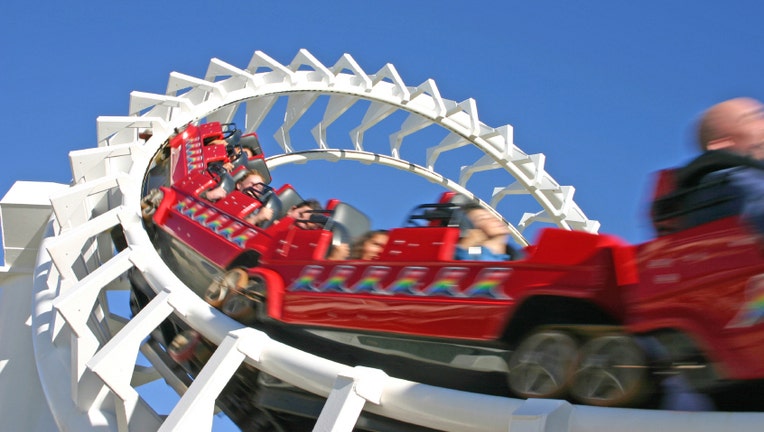 Being a hard-core roller coaster fan doesn't have to leave you with a lightweight wallet.
If you know what you love -- speed, heights, long rides or fun for the whole family -- we can help you pick a theme park that fits your taste for adventure as well as your budget.
We counted the hills, dizzying turns and thousands of feet of track to find the best roller coaster theme parks in North America. Our Best Roller Coasters ranking also considered admission prices, children's rides and coaster height, length and speed to find something for coaster fanatics of every stripe.
If you're a speed demon, for example, consider a trip to Canada's Wonderland in Ontario where nine of the park's 16 roller coasters reach speeds of 50 mph or more. If you're interested in gut-twisting vertical drops, you might like the Six Flags Season Pass. It gets you into parks with some of the tallest coasters in the country.
And, this being Bankrate, we couldn't provide a ranking without accounting for the costs.
That's an important consideration for coaster expert Mike Collins. Co-host of the Coaster Radio podcast, Collins hears often from listeners that the season passes are the most cost-effective way to get their adrenaline fix without going broke.
"The most expensive thing at most parks are the drinks," he says. "If you're willing to forgo soft drinks, it pays off."
As for meals, some of the Cedar Fairs-owned parks offer all-you-can-eat tickets for about $30 a day.
"Basically, if you wanted, you could sit down to have a whole meal every 90 minutes," Collins says. But he doesn't recommend doing that. G-forces and loop the loops can be, um, an explosive combination on a full stomach.
A few years ago, coaster fanatic Karol Gajda experienced physical discomfort when he attempted to spend three months riding every major roller coaster in the U.S. He made headlines for his 13,000-mile quest, but two months into the adventure the driving and constant thrashing of rides caught up with him. He put the project on hold and then called it quits.
Before he reached his breaking point, Gajda learned how quickly park expenses can add up. He spent more than $5,000 on park admission, food, drinks, hotels and gas.
Gajda said staying with friends near a park -- existing or new ones found on CouchSurfing.org -- helps drastically cut the costs. But he doesn't recommend imposing on friends with a large group in tow.
As for the best park: Gajda and Collins agree that Cedar Point in Sandusky, Ohio, is a top choice.
"It has an unparalleled selection of coasters and thrill rides: inversion coasters, hydraulic-acceleration coasters, wooden coasters and great water rides to cool off and still get your thrills," Gajda said in an email.
Parks packed with coasters tend to be clustered in the Mid-Atlantic region. Another group of them sits near the Canadian border.
There's one in Texas and a lone park in California that's host to Gajda's all-time favorite roller coaster.
"It's what they call a fourth-dimension coaster because the seat is on an independent track that pitches 360 degrees while you're riding," says the coaster buff. "I would go so far as to say that it's actually scary."
You can see which park Gajda's referring to, and many others, in Bankrate's rankings of North America's best roller coaster parks.
Copyright 2014, Bankrate Inc.