When Your Hybrid Burns Down Your House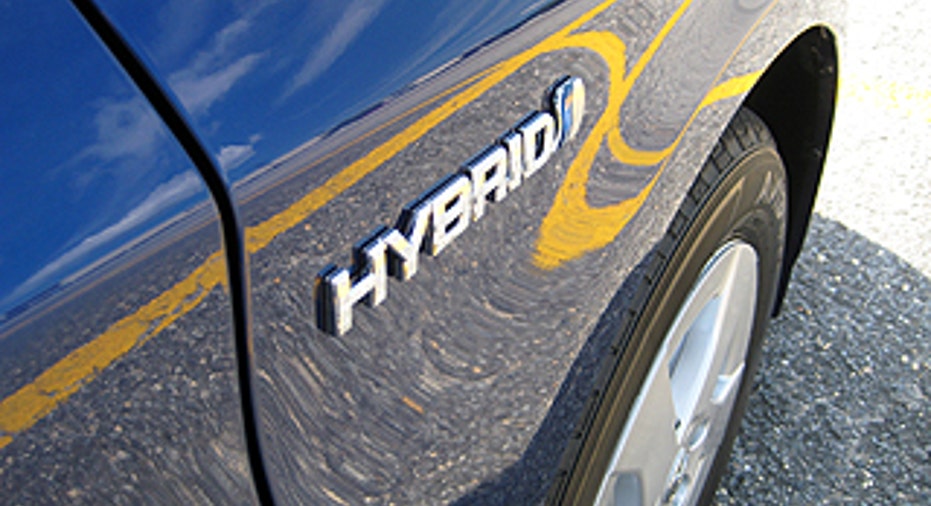 When Neil Young wanted a hybrid car of his very own, he hired a team of engineers to convert a massive, chrome- and fin-bedazzled 1959 Lincoln Continental to run on electricity and gasoline.
Call him crazy. Unigard Insurance Co. is.
"The altering of a gas-powered 1959 vehicle and its components is an extreme departure from what a reasonably careful person would do," Unigard claims in the lawsuit it filed last week in San Mateo County Superior Court.
Unigard is the company that insured a San Carlos, Calif., warehouse that burned in 2010 along with Young's hybrid Lincoln in a fire that authorities say started in the car. They'd like to be reimbursed for the $482,000 they paid to the warehouse's owner, and they're suing the partnership that owns the hybrid car, citing negligence.
A one-of-a-kind car insurance problem
Neil Young did not get to be Neil Young by buying a Prius.
The singer and a group of like-minded technology partners wanted to showcase their zero-emissions mission with something appropriately fabulous -- like a massive, 50-year-old convertible.  The partnership, called LincVolt, reasons that buyers of large cars and SUVs can be redirected toward technology that's more environmentally responsible.
To that end, the LincVolt was refashioned to run on electricity that can come from the power grid or from an onboard generator fueled by ethanol or gasoline. In theory, the LincVolt has the same advantage claimed by the Chevrolet Volt: electric power when it's convenient and gasoline when it's not. (And, like the Volt, it also catches fire!)
A liability-shielding corporation owns the LincVolt. A deep-pocketed manufacturer stands behind factory-built hybrids. But are home-brewed hybrids covered by your car insurance?
Like to turn a wrench?
It's not unusual for the more technically adept to modify their hybrids, adapting them to plug-in use that can greatly extend their electricity-powered range. Prius owners, for example, can choose from a number of conversion kits, and ambitious owners have converted thousands of all kinds of cars to electric use over the years.
Will your insurance cover you if your garage-engineered car burns down the house, or if some other six-pack-inspired improvement to your car goes wrong?
CarInsurance.com consumer analyst Penny Gusner says it's not likely.
If you don't notify your car insurance company of the modifications, "it's an easy way out for the insurance company to say you misrepresented your vehicle to them," Gusner says.
She says you need to inform your car insurance company if your car is modified, even a little. The insurer will tell you if you have coverage or can get it by adding a custom parts and equipment endorsement.
But if your car catches your garage and house on fire, it would be your homeowner's insurance that would cover damages to these structures, not your car insurance.
Your car's property damage liability wouldn't cover anything in this case, because that portion of your policy only covers harm you cause to others. Unfortunately, it's your own house and garage. If your car was parked in another person's garage or somehow damaged other cars, there might be coverage under your liability policy -- as long as you hadn't misrepresented your changes to the vehicle.
You're personally liable for any damages your Frankenstein vehicle causes that exceed your coverage limits, Gusner notes. (See "What if you hit a Bentley?")
The original article can be found at CarInsurance.com:When your hybrid burns down your house