When the Government Sells Car Insurance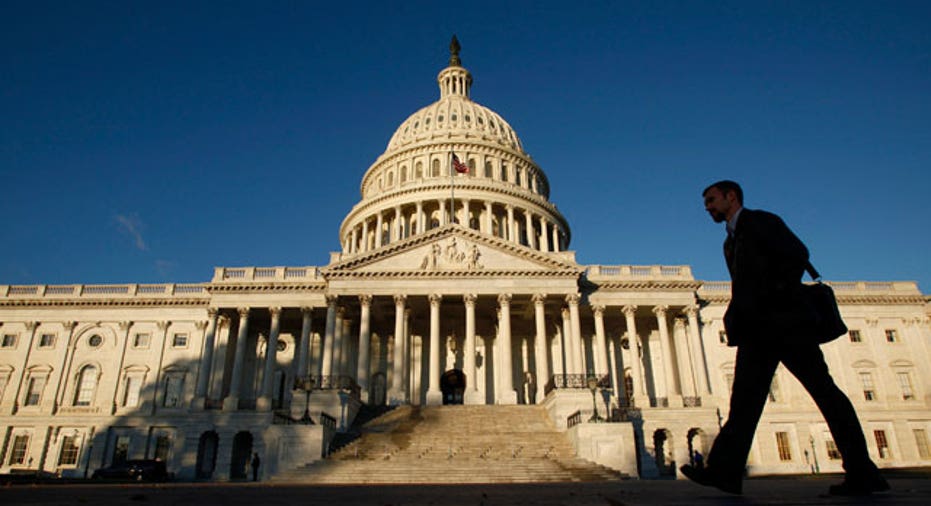 Wouldn't it be sweet if your local congressman threatened to overthrow the government unless your car insurance bill came down?
This is exactly what's happening right now in Canada, where almost half the country buys auto coverage directly through the government and the rest have politicians willing to put the squeeze on private insurance companies.
Turn on the news in Ontario -- Canada's largest province, with 38.4% of the population -- and see for yourself: One party is threatening to topple government if the provincial premier doesn't demand that auto insurers cut their rates by 15%, about $220 U.S. on average.
"It's a hot-button issue," says Sean Graham, an executive of Kanetix, an online insurance shopping site in Canada. "They're threatening to call an election on it and overthrow the government based on auto insurance."
What may be even more surprising to Americans: This isn't the first time the price of car insurance has taken center stage in Canadian politics.
Government-run car insurance
As rates have jumped sharply in recent years, consumer groups and liberal politicians have repeatedly asked whether it wouldn't be cheaper and more equitable to remove private profits from the mix altogether. Four of Canada's 10 provinces have already done just this.
In British Columbia, Manitoba and Saskatchewan, there's no such thing as shopping for a car insurance company. Drivers enjoy one-stop shopping at their provincial government. (For example, here's the Saskatchewan Government Insurance site.) In Quebec, drivers get all their bodily injury coverage through the government; private insurers take care of property damage and the rest.
The public systems have been in place since the 1970s in three of the provinces and since 1945 in Saskatchewan, a midwestern province that's home to just 3% of the population.
Despite four decades of experience, it's just about impossible to say which setup best serves consumers. Because each province regulates insurance to its own liking -- as each state does in the United States -- what's being sold in each province differs. So, too, do the drivers being covered.
Andrea Horwath, leader of Ontario's left-leaning New Democratic Party, has argued that 20% to 30% profits by private auto insurance companies are untenable. She has demanded that Ontario make auto insurers slash their rates by 15%, or her party will trigger an election.
Insurance companies say they want to cut rates but can't afford to, claiming they're strapped thanks to $1.6 billion a year in auto insurance fraud.
No surprise: It's left vs. right
The Insurance Bureau of Canada, an industry association, claims that the private marketplace is able to offer drivers richer benefits and higher claims payouts. In addition, government-run programs have been just as unable to control rising costs as have private insurers, and some have required taxpayer bailouts.
In 2011 The Fraser Institute, a conservative think tank, compared average auto insurance premiums and reported that the three of the four provinces with the highest costs had government-run auto insurance.
But view the landscape a little differently, and the numbers become just as compelling for the other side. As supporters of public programs point out, the highest average auto insurance premiums are in Ontario, which is a private marketplace. The lowest are in Quebec, a public market for the mandatory bodily injury portion.
And drivers in those four provinces love their government-run car insurance. Even when they have elected right-wing leaders, "none has ever had the nerve to scrap the public scheme," wrote Thomas Walkom, a columnist for The Record, an Ontario newspaper, earlier this year. "It is just too popular."
A 2003 study by the Consumers' Association of Canada compared rates in a town that straddles the border of two provinces, one public, one private. Those with government coverage paid less.
"It comes down to mostly politics. In terms of actual pricing and coverage the products would be very similar," says Graham, who said he has no personal preference in one system or the other.
"What it boils down to is: the perception is that corporations and profits are bad if you're on the left and, if you're on the right, government is bad," he says. "It's the same conversation up here that you have down there."
South of the border
While drivers in Quebec pay about half what drivers in Ontario do, according to that Fraser Institute study, the disparities in the United States are even greater. Each state has its own rules, its own traffic and road conditions, and its own legal climate.
That means huge differences in the price of car insurance.
The same driver in the same car can triple his car insurance bill by moving from Maine to Michigan. Simply moving across town can dramatically affect rates as well. (CarInsurance.com's Nosy Neighbor tool shows average car insurance rates by ZIP code.)
In 49 of the 50 states, car insurers are free to price coverage as they wish within state guidelines.
But the remaining state, North Carolina, sets a ceiling on the amount car insurers can charge. That practice is currently under attack by insurers, who say additional pricing leverage would allow them to offer discounts to better drivers.
Public insurance pools do, in fact, exist in the United States, albeit typically for low-income, good drivers and only in a few states. California's low-cost auto insurance program, for example, lets drivers with good records but low incomes buy into a publicly managed program. The state program is not funded with tax dollars and aims to prevent people from driving without insurance altogether.
The original article can be found at CarInsurance.com:Could socialism cut your car insurance?