When it Comes to Home Buying: Money Talks, but Creativity Can Seal the Deal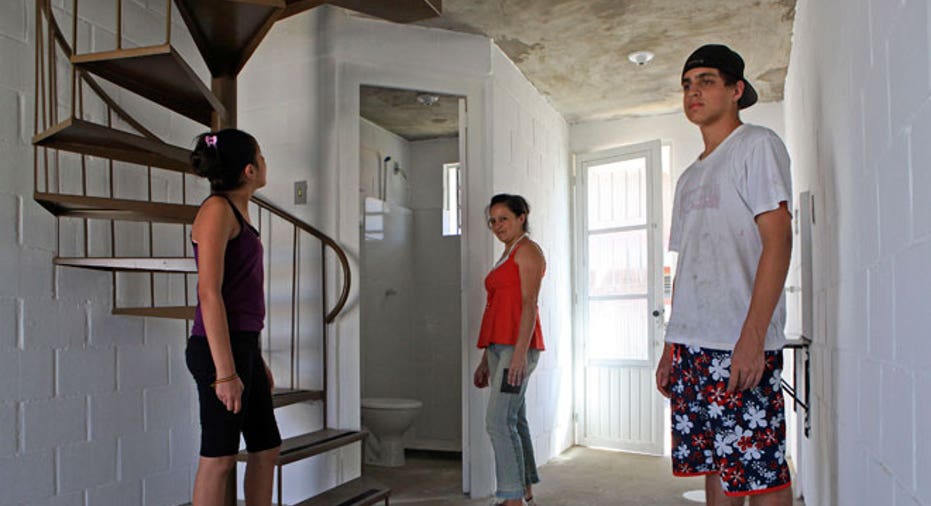 Buyers and sellers in real estate are always so focused on the bottom line, the big number, the listing price and the offer price. But the truth of the matter is, it's not always about price. Sure, a buyer can't expect a 10% discount for writing a sappy letter to the seller. But when you are in the market, be open to being creative, take the sole focus off the price and consider the seller's entire sale situation.
If competition is fierce in your market and you want a leg up, or you just want to try to pay a little less than full price, think outside the box. Here are three ways you can be creative in your offer and increase your odds of getting the home you want.
1. Offer a Quick Closing
Often, the closing period could be as important as the price — or even more important. Have the sellers already bought a home and want to be in it before school starts? Are they nervous about carrying two mortgages? If so, this knowledge can be real estate gold to you, the buyer. The sellers may be motivated to accept less on a purchase price if you can close in 30 days vs. someone who needs 90 days. Or offering to close in 30 days may give you an edge over other buyers in a multiple offer situation. Either way, to the sellers, there is real value in the escrow's timing
2. Rent Back to Sellers Who Need to Sell Before Buying
Many sellers today need the equity out of their current homes in order to purchase new ones. But they don't want to have to move twice. Are the sellers of the home you love in that situation? You could offer a quick close and then rent the home back to them for one to three months to allow some breathing room. Most sellers in these situations would love that flexibility. And if you're currently a renter, you'd likely have to pay your first mortgage payment along with your last rent payment anyway. So if there's no rush on your end, be open to allowing the sellers to stay in the home. Your offer will be greatly appreciated and could help you negotiate the sale price down a little.
3. Make Life Easy for Sellers
Look at the home you want to buy. Try to imagine all that might come between your offer and the closing. Look for opportunities to make the sellers' lives easier, so they may accept a price reduction.
For example, a buyer in San Francisco noted a large built-in and overly extensive work area in the garage of the home he was buying. The work area was full of old pieces of wood, metal scraps and equipment, and it encroached on the second parking spot. The seller would have needed to dismantle the work area for the buyer. This smart buyer understood that the elderly seller (off to downsize in a retirement community) wouldn't be able to take any of the work area with him. So the buyer included language that the seller could leave it as-is.
In another situation, a Seattle buyer noticed the sellers were having a garage sale, but the goods weren't moving. In her contract, the buyer offered to purchase anything left over, at the marked price, at the closing.
Ask questions
The more information you have, the more creative you can be in your offer. Ask lots of questions of the listing agent to find out as much as you can about the sellers' situation. Try to get inside their head. What are the sellers' needs, must haves and wants? Why are they selling? Where will they move? What is their time frame? A good listing agent will know their clients' "big picture" and should gladly answer these questions.
Read More from Zillow:
For more unique seller, buyer and agent tips for success in real estate, read Brendon DeSimone's new book, "Next Generation Real Estate: New Rules for Smarter Home Buying & Faster Selling," go-to the insider's guide for navigating and better understanding the complex and ever-evolving world of buying and selling a home. Bringing more than a decade of residential real estate experience, Brendon is a nationally recognized real estate expert and has appeared on top media outlets including ABC's 20/20, Good Morning America, HGTV, FOX News, CNBC & FOX Business. Consumers often call on him for advice and to help them find a real estate agent. Brendon is the founder and principal of DeSimone & Co., an independent NYC real estate brokerage. An investor himself, Brendon owns real estate in the U.S. and abroad. You can follow him on Twitter or Facebook.
Note: The views and opinions expressed in this article are those of the author and do not necessarily reflect the opinion or position of Zillow.