WhatsApp Users Make 100M Calls Per Day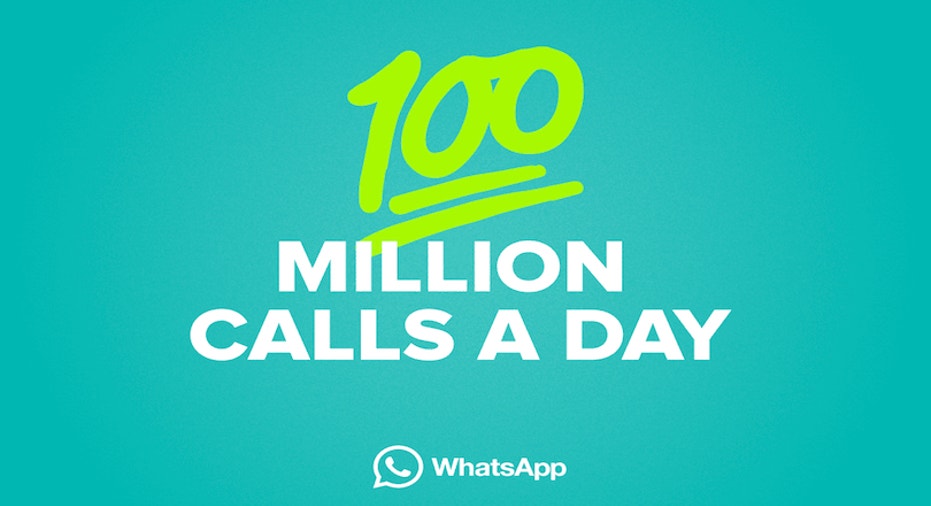 Traditional phone calls are going the way of landlines as more people turn toward all-in-one communication apps to connect with family and friends.
WhatsApp this week announced that more than 100 million voice calls are made every day (more than 1,100 per second) on the mobile service.
"We're humbled that so many people have found this feature useful, and we're committed to making it even better in the months to come," the company wrote in a blog post.
After teasing voice calling during Mobile World Congress 2014, WhatsApp made good on its promise last March, launching the service for all Android users. An iOS version rolled out a month later.
Previously, the application allowed only the sharing of voice messages with contacts—just press and hold the microphone icon above the keyboard. But voice calling is closer to making a telephone call than leaving a voicemail, and puts the Facebook-owned company in direct competition with VoIP apps like Skype and Viber.
A Calls tab shows a list of all incoming, outgoing, and missed communications. Initiate a conversation from the Contacts list or while chatting with someone.
"For more than a year, people have used WhatsApp Calling to talk with friends and family around the world," the blog said. "It's a great way to stay in touch, especially when connecting with people in other countries, or when messages alone won't do."
In January 2015, the platform introduced a Web client for in-browser chatting for iOS, Android, BlackBerry, and Windows Phone users; a desktop version for Mac and Windows launched last month.
For more, see PCMag's reviews of WhatsApp Messenger for iPhone and Android, as well as the slideshow above. Also check out What Is WhatsApp? An Explainer.
This article originally appeared on PCMag.com.