What's Keeping Boomers Up at Night: Health-Care Costs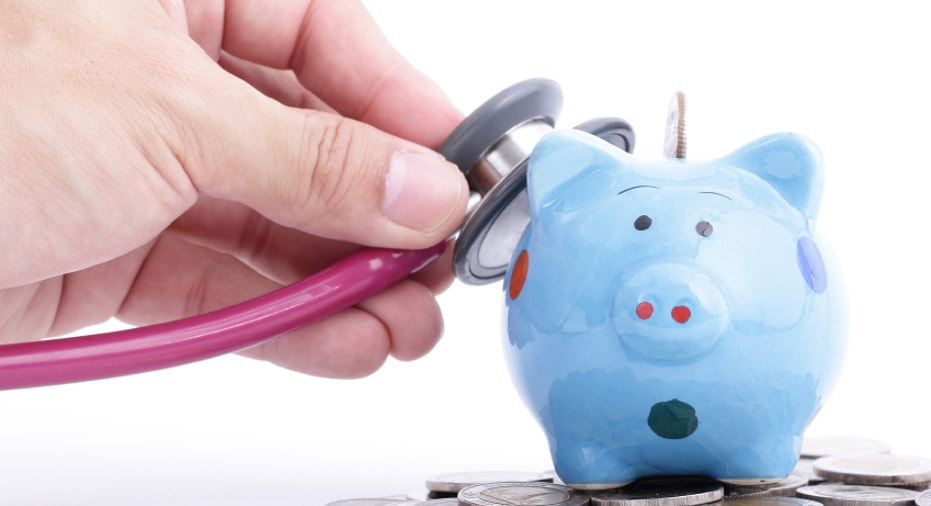 Most of us look forward to a relaxing retirement and enjoying a slower pace of life without the stress of long hours in the office. But unexpected health-care costs can quickly throw cold water on the dream.
Estimated health-care costs should play a fundamental role in everyone's retirement savings plan. And even though many baby boomers will be eligible for Medicare, it doesn't cover all medical costs. In fact, we will still be on the hook for deductibles, copays, some prescription costs along with eye care, dental care and hearing benefits. These additional out-of-pocket expenses can quickly chip away at your retirement nest egg.
Nationwide Financial's latest health-care costs survey found that the number of pre-retirees afraid of their future health-care costs increased from last year and many don't understand the impact of government programs like the Affordable Care Act and Medicare on their medical costs.
"Whether it is the economy, concerns about the implementation of the ACA or skyrocketing health care costs, our survey shows America's workers are increasingly concerned about how they will fund their health care in retirement," said John Carter, president and chief operating officer of retirement plans at Nationwide Financial, in a statement.
He shared more findings from the survey along with tips for boomers on how they can best prepare for their health-care costs in retirement. Here's what he had to say:
Boomer: What did the survey reveal about how pre-retirees feel about their future of health-care costs?
Carter: Whether it reflects the economy, concerns about employing the Affordable Care Act or still-higher health care costs, our annual Nationwide Financial survey finds that America's workers increasingly voice concern about how they will pay for their health-care costs in retirement.
In fact, 30% more pre-retirees this year used the word "terrified" to describe their concerns about paying for such costs in retirement. That percentage now exceeds three in five, from fewer than 50% last year.
Three in four cite health-care costs spinning out of control as their top retirement fear.
Boomer: According to the survey, do baby boomers still feel they will be able to retire when they reach their full retirement age?
Carter: Many baby boomers' hopes for retiring when planned are fading fast. A quarter of them now don't expect to retire. That's up from one in five last year. And women are twice as likely than men to believe they will never retire (36% vs. 18%).
Retirees' access to employer-sponsored health insurance has been declining for a long time. More boomers are realizing that they may have little choice but to face these costs on their own. As a result, nearly half of pre-retirees predict they will delay their retirement if forced to buy their own health insurance.
In addition to concerns about their own access to health care, one in four boomers say they will delay their retirement to keep their adult children on their employer-based health insurance plan.
Boomer: How can pre-retirees best prepare for the uncertainty in estimating health-care costs for their retirement?
Carter: Even with the ACA, great concern, confusion and often desperation exists among boomers about how they will fund health-care and long-term-care costs in retirement.
With more than 60 million baby boomers reaching retirement by 2030, a lot of planning and education is needed – especially when it comes to health-care costs. The problem is 64 percent say they have not discussed retirement at all with a financial advisor, let alone their future health care costs. Of those who have talked with an advisor, only 22% discussed health care costs in retirement not covered by Medicare.
Those surveyed estimated that Medicare will pay 69% of their health-care costs in retirement. In reality, Medicare covers only about 51% and does not cover long-term-care costs. When asked how they arrived at that percentage, 61% said they guessed or didn't really know, 22% based it on their own research, 14% asked friends and just three percent cited their financial advisor.
Boomer: What important facts should pre-retirees and retirees understand about the ACA and its impact on their current and future healthcare costs and Medicare coverages?
Carter: The Affordable Care Act seems to be on everyone's mind. However, most boomers don't understand it and are making false assumptions that could derail their planning for health care costs and long-term care costs in retirement.
Three-quarters of pre-retirees say their top fear in retirement is their health-care costs escalating out of control and 53% think the ACA will increase those costs. Those already in retirement are even less optimistic with 62% saying the ACA will drive up their health care costs. They forget that health insurance providers themselves have increased their premiums and fees, sometimes substantially each year, and would continue to do so if ACA wasn't in effect.
Alarmingly, nearly three-in-four Americans in or near retirement do not know that the ACA doesn't cover long-term care. Americans who live to the age of 65 today have a 70% chance of needing some sort of long-term care during their lifetime. According to the Employee Benefit Research Institute (EBRI), only one in 10 have a plan in place to pay for long-term care costs in retirement.
A third of pre-retirees say the law has increased their concern about paying for heath care in retirement and about half say it has prompted them to change their retirement planning. But only 10% say they have started saving more money because of the ACA.
Boomer: With all of the ongoing changes to the national health-care system adding uncertainty and risk, what tools are available for pre-retirees/retirees to research the impact of health-care and long-term-care costs in the future?
Carter: Putting the ACA in place provides a perfect opportunity for American workers to discuss how they will pay for health care during retirement. The first step is to get a fact-based estimate of what those health-care and long-term costs may be and work with a financial advisor to build a plan from there.
When asked to estimate how much they anticipate spending each year on out-of-pocket health care costs in retirement, pre-retirees say on average $4,300 (last year's average estimate was $5,600). That's a drastic underestimation. Based on a 2013 EBRI study, a 65-year-old couple retiring today—living for 25 years—will have $283,000 in out-of-pocket health care expenses.