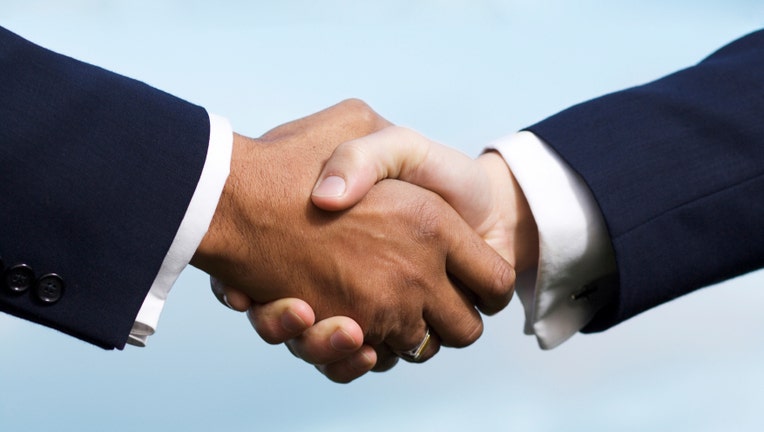 Last month's jobs report showed an uptick in hiring as employers start to increase payrolls, but their confidence levels might not be high enough to add full-time workers.
The nation's unemployment rate still stands at 7.6%, but there is one area showing significant improvement: temporary and contracting work.
An estimated 17 million people are employed in these areas of the labor force, making up 12% of all employed people in the U.S.
In fact, the Washington Examiner reported Monday that Kelly Services, a temporary work provider, is the second-largest employer in the nation, just behind Wal-Mart (NYSE:WMT).
Full-time workers come with benefits packages that tend to include health care and retirement plans, which come with a hefty price tag for companies still unsure of the economic recovery.
Contracting work has become a booming area in the labor market, making up 10% of the 12% of American workers in temporary and contracting work.
Temporary employment dropped by about 1/3 during the Great Recession, according to James Sherk, senior policy analyst in Labor Economics at The Heritage Foundation. Employers are beginning to bring temp workers back on, but they are also the first to go, he says.
"In many cases, employers are not confident to bring in regular, full-time employees because it may hurt the entire firm. This is the most disturbing trend, due to the weak economy. It's an economy and situation where employers aren't seeing their shelves pick up, so they won't commit to hiring a full-time employee."
He isn't surprised by the uptick in contractors, saying many are attractive to the idea of working for themselves. "They enjoy the freedom and flexibility."
But the temping trend doesn't have to be all doom and gloom for the economy, says Ann Webster, president of temp staffing firm Aquent, which works with nearly 3,000 workers weekly.
"It's not unusual for a temp position, in the higher-end, to last for 12 to 18 months. It's often a person being brought in for a strategic workforce solution."
The workforce has change, and there is more need for employees to work on a project basis than in the past, she says.
"Rapidly changing technologies and the need for people to understand this changing technology [means] companies need more flexibility to augment their workforces than ever before in the past," Webster says. "Companies are seeing a lot of benefits from being able to bring in the expertise they need for teams, when they need those experts."
Sherk says this trend likely won't change until the economy makes a full recovery.
"Basically, when businesses have more confidence, the demand and economic growth will be there," he says.