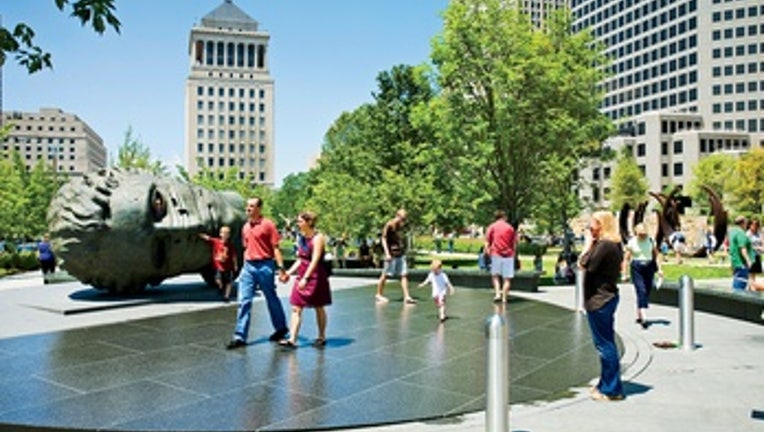 What Not to buy in May
Looking for bargains in May? Forget the TV, and step away from the lawn mower. Instead, enjoy a picnic on the patio.
May has plenty of discounts and deals to offer. You can find discounts on spa services, grilling supplies, digital cameras and accessories for mobile electronics in May.
May is not the best time to save money on lawn mowers, televisions, home electronics and power tools.
Here are a handful of things that will be on sale in May -- and a few that will be at or near full price.
What Not to Buy in May: Lawn Mowers
You probably wouldn't expect a bargain on snowblowers in December. And you probably won't find your best prices on lawn mowers in May, says Teri Gault, CEO and founder of TheGroceryGame.com.
"We all get real excited about lawn mowers in the spring because everything's growing and it's green," she says. So retailers don't have to offer deep deals to push lawn mowers.
For the best deals, "Wait until October," Gault says. They'll be "about 65% less on clearance."
Get a good deal in May on grilling and picnicking staples.
Skip mowing and enjoy an alfresco lunch. With the start of grilling season, "You see a lot of coupons for things like baked beans, hot dogs, buns, mustard, ketchup, barbecue sauce, chips," ice cream and paper picnic supplies, says Stephanie Nelson, founder of CouponMom.com. "Anything that goes with the idea of a cookout."
Coupons will come out in late April and early May, but many stores will run sales on the same items in mid- to late May, Nelson says. So save the coupons, and wait for the sales to ratchet up the savings, she says. You can score up to 50% off.
What Not to Buy in May: Outdoor Furniture
Now is probably not the best time to buy outdoor furniture if price is more important than selection. You'll find the best prices in September, when you can often get up to half off, Nelson says. And yes, that means you're essentially buying it for next year (or winter in warmer climates). Plus, the selection will be more limited.
Want to get a lesser deal and some selection while you still have time to use it this year? Wait until July, target discontinued models, and save 35% to 40%, says Sharon Banfield, public relations director for PriceGrabber.com.
Or hit the Memorial Day sales, and don't be afraid to search for coupons, says Nelson.
Further deals: Some online retailers will have sales in August, says Hillary Mendelsohn, author of "thepurplebook" online shopping series and founder of ThePurpleBook.com.
You can save up to 20% or get free shipping if you buy sets rather than individual pieces, she says.
What not to Buy in May: Home Appliances
If you're shopping price, May isn't the month to buy most major appliances, Mendelsohn says. She says you'll find the best prices on appliances in September. "You can save up to 30%" because many makers release new models at that time, Mendelsohn says.
Opt for a model that's being discontinued, and you can save 50% to 60%, she says. And if it's a floor model, you could save up to 70%.
Get a good deal in May on two exceptions -- refrigerators and vacuum cleaners.
New models of refrigerators and vacuum cleaners come out in May, so retailers are looking to clear stock.
On refrigerators, you can save 30% to 40% -- or even more on a plain-vanilla model, Nelson says.
On vacuum cleaners, save up to 35%, Banfield says.
What Not to Buy in May: Power Tools
If you need power tools, you might want to wait a few weeks to get a better deal, Banfield says. A lot of them will go on sale for Father's Day, at savings of up to 20% to 25%, she says.
Get a good deal in May on spa services.
While you wait to buy tools for Dad, you can get a great deal on a spa gift for Mom.
Look for two-for-one deals and packages that throw in free treatments or take-home products in May, especially in the lead-up to Mother's Day, says Lynne McNees, president of the International Spa Association.
And on Armed Forces Day (May 18), many spas will offer free and reduced-cost pampering and makeovers for soldiers and their families, she says.
Find out which spas are offering what by following them on social media, McNees advises.
What Not to Buy in May: Boats
If you're shopping for a motorboat, you'll have plenty of company in May as the weather warms. Prices will be more competitive later in the year, Gault says. In September, you might find some models for up to 40% or 50% off, she says.
Get a good deal in May on consignment-store goods.
For some folks, warmer weather means a new boat. For others, it means picking a few "new" items for the house or the wardrobe. If you fall into the latter group, May has plenty to offer.
Everyone has been spring cleaning, so consignment stores are loaded down with some great merchandise at better-than-average prices this month, Nelson says. May also marks the unofficial start of garage-sale season, she says.
What Not to Buy in May: Desktop Computers
While you can find a deal on a desktop computer this month, you'll find better bargains later in the year, says Jim Barry, spokesman for the Consumer Electronics Association.
The best time to buy is "in the fall, when the new stuff is out," he says. You can save up to 20%. On the other hand, prices are good already: "Desktop computers have been so hammered in recent years by mobile computers that the prices are way down," Barry says.
Get a good deal in May on e-readers and mobile-device accessories.
Because of the popularity of tablets, the prices on e-readers are already coming down, Barry says, and there are discounts in May for Mother's Day sales, he says.
Mobile-device accessories -- such as speakers, docking stations and protective cases -- will be on sale this month, and you can save at least 10%, Barry says.
What Not to Buy in May: Desktop Computers