What You Should Know About Land Loans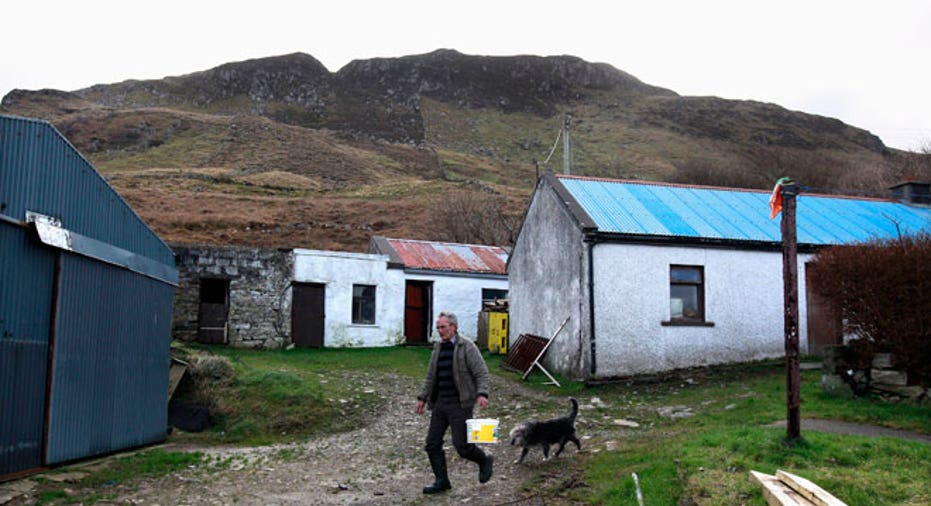 Dear Dr. Don,
I'm interested in buying some land. I want to know what type of loan would be best for this. What is the name of such loans for land purchases? I will have money to use as a down payment, at least the required percentage anyway. How do I go about finding the best interest rate for a land loan? The amount I want to borrow is about $80,000. 
- Rachel Rancher
Dear Rachel,
For lenders, land loans are riskier because the loan's collateral, the property, isn't being used for housing, at least in the near term. That makes it easier for an owner to walk away and leave the lender stuck with the land. Because of that risk, down payments and interest rates are higher for land loans than for mortgage loans.
The type of loan you obtain depends on the property as well as your plans for the land and the timing of construction. Even if you plan construction right away, make sure that the property is legally available for your planned use. Get the property professionally surveyed. The survey will identify the property lines, dimensions, any easements and access. Easements and access will influence the property's value. Access will also influence your ability to get a loan. Check with local officials about zoning. If you want to build in an area not zoned for development, you will need to seek to have the zoning changed to meet your needs.
Once you are confident the land can be used as you plan, that's when you seek financing. Unimproved land, or raw land with no plans for improvement, is the toughest kind of property to borrow against. It is basically a speculative investment. Such raw land has no added improvements such as sewers, utilities, streets or other structures. Even if you don't have any immediate plans for the property, you'll still owe annual property taxes.
A raw land loan will have a higher down payment requirement and a higher interest rate than an improved property loan. Some lenders require a 50 percent down payment, but you should be able to find a lender that will require only a 20 percent down payment. A local lender that is familiar with the property may be more willing to work with you on the loan than a lender unfamiliar with the area. Many lenders treat raw unimproved land loans as commercial loans. If you find that's the case with the property you want to buy, the repayment terms, how the interest is calculated and other lending terms will vary from those associated with a residential real estate loan.
One strategy for you might be to use the equity in your primary home. Choosing from a cash-out refinancing, a home equity loan or a home equity line of credit, or HELOC, should aim to minimize total interest expense, including closing costs. The flexibility of these loans should give you time and an attractive interest rate while making decisions on improving the property.
If you are in a rural part of the country, the U.S. Department of Agriculture offers a program for low-income borrowers called Section 502 direct loans. These loans have relatively liberal lending terms and allow individuals to buy property with plans to make improvements needed to add a house to the lot.
Improved property, zoned for your intended use, will be easier to get a loan for than unimproved property. Land purchased with immediate plans for construction is the easiest type of land loan to secure because the lender will be paid off when a mortgage is obtained on the structure. Beyond home equity loans, here's a list of other options you can consider.
Seller financing: If you are ready to build, the seller many be able to offer short-term financing. This often happens when builders purchase lots. Seller financing terms differ. It is always good to inquire about this type of transaction. If you do choose this path, I recommend that you have an attorney to represent you.
Credit unions: If other options aren't just right, a credit union is a good place to look for a land loan. They often offer competitive rates, but expect they'll limit the size of land financed.
Finally, getting loans on land without a plan will be difficult. Land loans are "story loans," meaning the lender will need to understand the story behind the property, including your plans, before they'll be willing to lend. A final option to consider is to work with a mortgage broker.
Get more news, money-saving tips and expert advice by signing up for a free Bankrate newsletter.
Ask the Adviser
To ask a question of Dr. Don, go to the "Ask the Experts" page and select one of these topics: "Financing a home," "Saving and Investing," "Senior Living" or "Money." Read more Dr. Don columns for additional personal finance advice.
Bankrate's content, including the guidance of its advice-and-expert columns and this website, is intended only to assist you with financial decisions. The content is broad in scope and does not consider your personal financial situation. Bankrate recommends that you seek the advice of advisers who are fully aware of your individual circumstances before making any final decisions or implementing any financial strategy. Please remember that your use of this website is governed by Bankrate's Terms of Use.
Copyright 2014, Bankrate Inc.