What to Look for When Choosing a Bank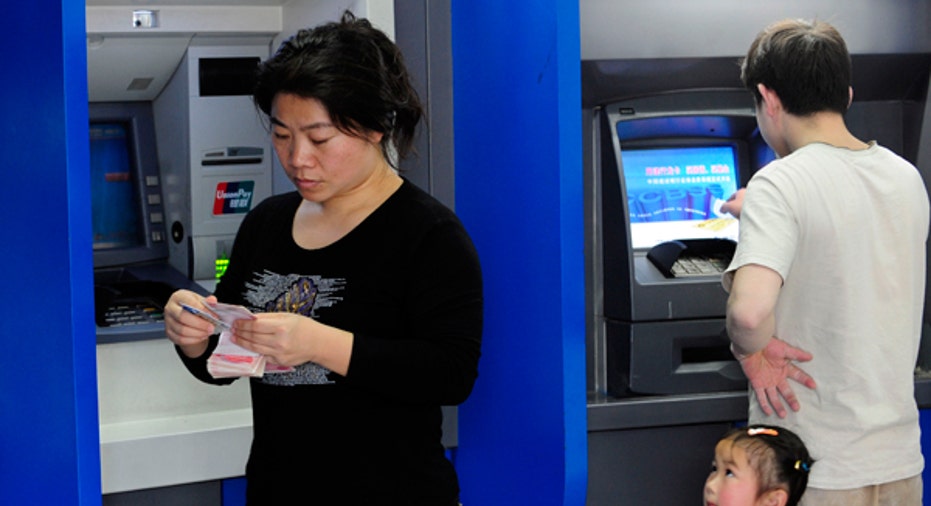 What do you look for in a bank before setting up a business account? Name one service that's most important to you.
The following answers are provided by the Young Entrepreneur Council (YEC), an invite-only nonprofit organization comprised of the world's most promising young entrepreneurs. The YEC promotes entrepreneurship as a solution to unemployment and underemployment and provides entrepreneurs with access to tools, mentorship, and resources that support each stage of their business's development and growth. E-mail your questions about best practices for starting up and/or managing a small business to smbs@foxbusiness.com.
No. 1: Ask Your Trusted Advisors
From Doug Bend of The Law Office of Doug Bend
Your business attorney or CPA should have a bank recommendation that is a great fit for your business. Invest the time to find the bank that provides the services that are most important to your business—one that has a business banker who is knowledgeable, cares about your business, and is responsive to your requests, and that provides great service at reasonable, market rates.
No. 2: Fraud Protection
From Ryan Stephens of Ryan Stephens Marketing
I'm constantly on the go, so I don't have time to be concerned with everyday minutiae. If the bank is looking out for me and protecting my interests while simultaneously giving me the ability to automate as many simple transactions as possible, it makes me more confident and efficient to focus on the activities most important to my business.
No. 3: Accessible Bank Representatives
From Doreen Bloch of Poshly Inc.
It was important to our business for our bank to know us. Developing a face-to-face relationship with your bank can make a difference when it comes to a breezier process for lending and credit and faster problem-solving if any problems arise. Look for bank representatives who have experience and interest catering to your business' needs.No. 4: Rainy Day Reaction?
From Roger Bryan of RCBryan & Associates
If I'm going to take my accounts to a bank, I'll move everything to include all personal money. In return I want them to give me a "rainy day" credit line. The better the rates, the more likely they are to get my accounts.
No. 5: Free Wire Transfers
From Chris Lee of Meeteor Before starting a business, I thought these only happened in the movies, but we use wire transfers regularly to pay legal fees, contractors, etc. It's a small cost that can add up over time.
No. 6: Amazing Online Banking From Nathan Lustig of Entrustet
I look for a business bank that has incredible online banking. I spend tons of time on the road, transferring money and doing accounting, and I need to have reliable, top-notch online access. No or low fees for having the bank account are just an added bonus. I once switched from one bank to the other because their online banking was so much better.
No. 7: It's All about the Money From Lucas Sommer of Audimated
Every major bank is going to provide you with a suite of business tools like checks, bill pay, data export, Quickbooks compatibility, payroll and others. The only way to differentiate between them will be the fees. Consider the number of transactions, checks and transfers you are going to have. Run those scenarios by each band and evaluate the fees you will incur.
No. 8: Personal Relationships From Matt Wilson of Under30CEO.com
Having a relationship with your neighborhood banker is extremely important. I can't stand sitting on hold or going through automated systems, but luckily for us, we've formed a great relationship with our local Chase business banker. Not many people can say they text message their banker when they have a problem with their account, but if you take the time to build that relationship, you can too.
No. 9: Mobile Access From Brad Kendall of Digihedron
I work from everywhere, and I need to be able to check on my bank account easily. A good bank with solid and secure mobile apps is a must.No. 10: Easy Access, No Matter When or Where From Thursday Bram of Hyper Modern Consulting
If something happens, like a fraud alert when I'm traveling or actual fraudulent activity in the middle of the weekend, I need to know that I can get it resolved immediately. I can't wait until Monday or whenever I get home—I at least need a customer service number where I can get some help. The days of 9-to-5 banking are over—at least for me.