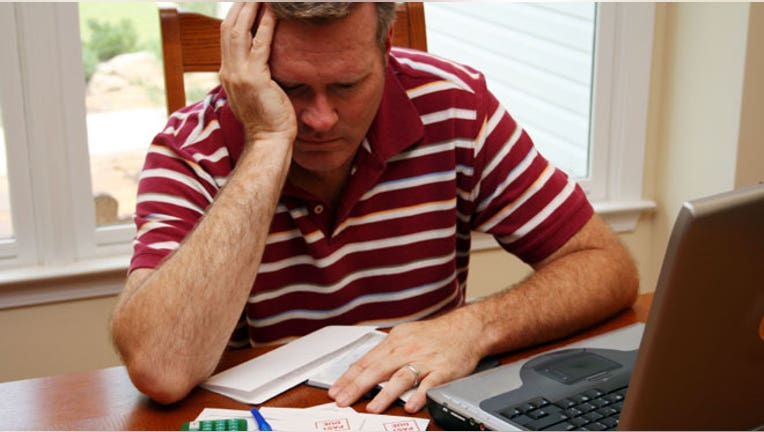 Dear Opening Credits,
What is the best emergency credit card to have? I had a card, but it's closed. I don't use credit at all right now. I was told that I needed to have one for emergencies. 
- Greg 
Dear Greg,
A credit card that you can tap into during or after a true financial crisis is a wonderful thing, but not a requirement. Plenty of people march through life without any kind of plastic and do just fine. Nothing bad ever happens or if it does, they have (or find) the funds to deal with it. Then again, countless others are grateful they have had a credit line to draw from because it can act like an insurance policy against formidable and unforeseen costs.
The fact is, some problems require a great deal of money to solve. For example, let's say you or your child gets into an accident and needs critical medical care. Even with health insurance, you could still be responsible for a portion of the bills, which can be deep into the thousands. Without that much cash in the bank ready to go, what would you do? You could ask a friend for a loan or sell some valuables, but those two options may either not exist or be wildly unattractive. Tragically, it's not uncommon for even prepared people to wind up in bankruptcy court in such circumstances.
Enter the "emergency" credit card. These products are not any different than other cards. It's a title that you, the cardholder, bestow upon it. Rather than charge everyday items such as clothes, meals and electronics, you hang onto the card and charge only when absolutely necessary.
As for the best card, there is no one perfect one that you'd use for emergencies. It just has to have the following few qualities:
A substantial credit line. You'll want enough borrowing power to meet the crisis. A credit limit of at least $5,000 should do it, but the exact amount will depend on what the credit card issuer will lend you. What do you think you may need as "just in case" money?
Universal acceptance. General purpose cards that use MasterCard and Visa payment systems are generally accepted everywhere; Discover and American Express less so. 
Make sure it is a credit rather than a charge card. Charge cards are great for large purchases that you can pay off in about 30 days. They don't work for balances that you can't pay off right away, though, so be sure it's a revolving credit account that allows you to pay incrementally. 
To find the card that has all of the above, you can use CreditCards.com's CardMatch. You'll need to know what kind of credit score you have first, so if you don't know, find out. Pull your credit reports and access your credit scores via AnnualCreditReport.com (for free once a year from each of the big three credit bureaus) and MyFICO.com (about $20), respectively. Then, apply for the best card that you're most likely to qualify for. I would recommend you look for a low-interest, no-annual-fee card. Also, if you aren't approved for a card the first time you try, wait six months before trying for another card. You might have luck going to your local bank or credit union to see what kind of credit cards are offered there. When you have the credit card, be sure to use it every once in a while and pay off the balance in full every month before the due date. If you don't, the issuer may close the account for lack of use. Otherwise, keep it for economic emergencies -- those times when something really bad could happen if you don't pay for a service or item. I hope that will never happen, but if it does, you'll be covered. Of course, to avoid having to put anything on plastic, it is ideal to have an emergency fund of about six to 12 months' worth of living expenses, but sometimes even that won't cover the cost of a disaster. When you do put the price of the crisis on your card, be cognizant that in about a month you'll also have to come up with at least the minimum payment to keep the account in good standing. However, deleting the balance within a year (at the most) is ideal. Let the debt linger and the card that saved you can be the one that leads you into another disaster. See related: 7 simple ways to create an emergency savings fund, Cash emergency? Consider tapping life insurance policy instead