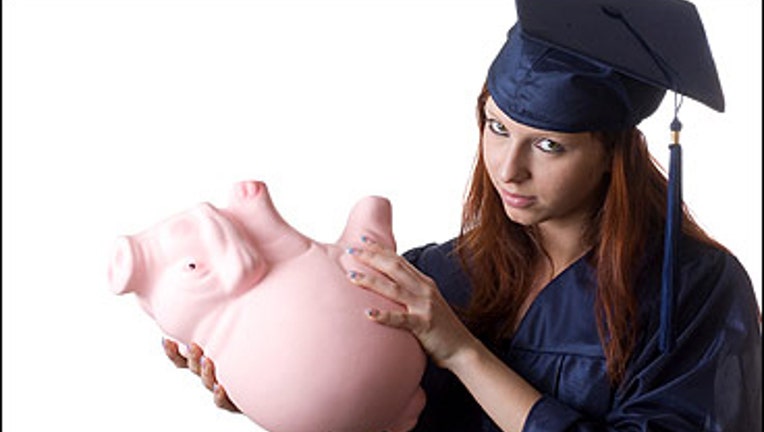 Students relocating to campus for the start of the semester may be looking for a new bank or credit union to establish a checking account to execute all of their monetary needs.
Particularly for freshmen who have had joint bank accounts with their parents up until this point, it's a good idea for parents to guide them through the process of establishing their own checking account to create a solid financial foundation, says Gerri Detweiler, personal finance advisor for Credit.com. (http://www.credit.com/)
"Many students need every penny they can get during college, plus it's a great chance for them to learn how watch for – and avoid – sneaky fees," she says. "Helping them learn how to shop for a bank account can help them when they start to shop for other services."
Here are five tips from personal finance experts on how students and their parents can find the best checking account for their needs.
Tip No.1: Shop around
For campuses with a variety of banking choices (large banks, local banks, credit unions), experts recommend that students and their parents compare what the institutions offer to find the best fit.
"Parents may be pleasantly surprised to find out that many of those credit unions offer free access to ATMs or participate in the shared branch network which allows parents to go into a credit union near home and deposit funds or pay bills (if needed) for their kids," says Detweiler. "Plus most credit unions offer the latest technology such as online banking, text account alerts, etc." (http://www.co-opnetwork.org/) (http://www.branchnearyou.com/)
While smaller banks and credit unions may offer student-friendly options such as low balance requirements and no monthly fees and some campuses have credit unions designed specifically for students, it's important to keep in mind that students may not be living in their college town for the long haul, says Ameriprise financial advisor Katie Coleman. (http://www.ameriprise.com/default-home.asp)
"If you choose a smaller local institution, parents may not be able to easily transfer funds, and you may have to move to another bank upon graduation," she says.
Tip No.2: Look for low or no cost accounts
Let's face it: Students will likely experience a low account balance from time to time.
Students should try to find an account with a low minimum balance requirement and no monthly fees, recommends Coleman.
"But those are not the only fees to keep in mind--make sure you can access the account online and that there are local ATM's so that you do not have to pay fees each time you withdraw money."
Tip No. 3: Flexibility with other accounts
Everyone likes to get a little cash influx from mom and dad, so students should find out the bank's policy for those types of transactions.
"[Ask] specifically how you can make deposits or transfers from outside banks and understand all fees associated with the account," says Coleman.
To monitor any deposits and other activity, free online financial account management tools can also very useful for busy students, says Detweiler.
Tip No. 4: Proximity
Students should pick a banking institution that has a physical location in case they have any questions or need to discuss any issues in person.
Students should also check out a bank's ATM system to make sure they are many machines available and at least one within walking distance to avoid getting charged for using out-of-network machines.
In the case that there isn't an ATM close by, students can use their debit card to ask for cash back at the register when making a purchase, recommends Detweiler.
Tip No. 5: Check out overdraft protection options
In the chance that students spend money they don't have their account, it's essential to inquire about the bank's overdraft policy before opening an account, says Coleman.
"Many overdraft fees cost $30 or more, and you do not want it to be a surprise," she says. "However, overdraft protection can be a double edged sword, as it can lead to bad habits, such as overspending and creating debt."
Detweiler recommends opting out of standard overdraft protection, which will allow debit card purchases to go through even if students don't have enough money in your account to cover them.
"It may be an inconvenience if your debit card is rejected because you don't have enough money to make the purchase, but it's much better than paying $35 -$45 to cover a small purchase," she says.
Students may want to look for a checking account option that allows them to link it to a savings account instead.
"You can ensure that you will not be charged extra fees and linking your accounts can also help to teach money management and encourage students to monitor their accounts," says Coleman.