What to Know When Investing in Frontier Markets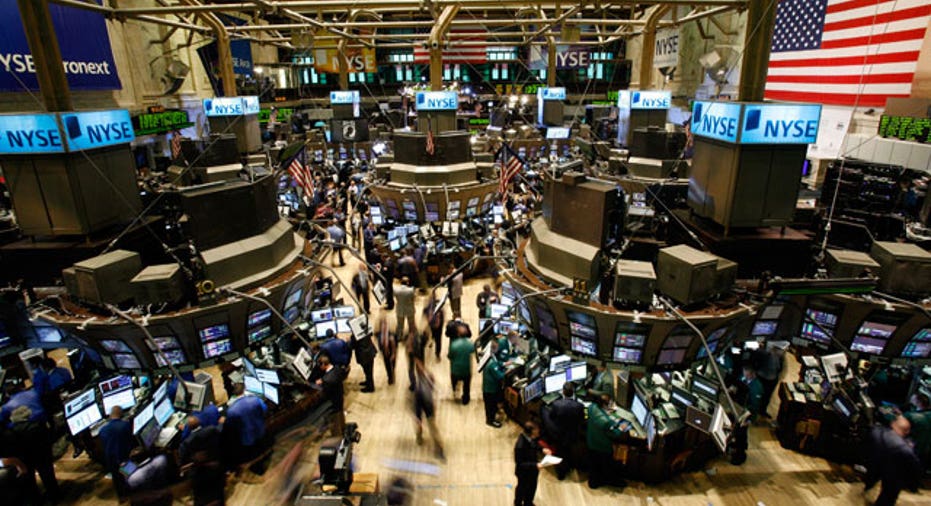 Investors who aren't content with opportunities in emerging markets are now turning to "emerging emerging markets," known as frontier markets.
Frontier markets, which include countries such as Kenya and Vietnam, have economic characteristics similar to emerging markets, particularly rapid growth in gross domestic product. However, the stock markets in the frontier countries are smaller and less liquid than in their emerging-market counterparts. That creates more profitable investment opportunities than in emerging markets, though it also entails greater risk.
The MSCI Frontier Markets Index consists of 25 countries in Latin America, Europe, Asia and Africa. Market capitalizations are much smaller than in the U.S. For example, Bao Viet Holdings, Vietnam's largest insurance company, recently had a market cap of $2.5 billion, compared to $55 billion for American International Group, the biggest U.S. insurer.
You can easily find price information for the biggest frontier market stocks, such as Bao Viet Holdings, on the Internet. But for smaller stocks in smaller countries, prices aren't as transparent. Trading volume for frontier market stocks is generally lower than in the U.S., producing more volatility. And don't count on international financial accounting standards.
As for economic growth, Africa expanded 11% annually over the last decade. The International Monetary Fund forecast an economic expansion of 5.8% for sub-Saharan Africa this year, compared to 1.1% for the developed world, says Adam King, an investment analyst for Signature, a financial advisory firm in Charlottesville, Va.
When it comes to market valuations, the Standard & Poor's Frontier Broad Market Index, excluding the Gulf Cooperation Council for the Arab states of the Gulf, has a price-earnings ratio of 8.6, compared to 10.7 for the emerging-market index, King says. The lower prices relative to earnings make it a better value from an investing viewpoint. Frontier markets: 'Particularly attractive'
"We think frontier markets are a particularly attractive emerging asset class," says Asha Mehta, portfolio manager at Acadian Asset Management, which invests mainly on behalf of institutions. "They offer inexpensive valuations first and foremost. They also have low correlations with other asset classes, including emerging markets, and offer prosperous long-term economic and earnings growth."
Low correlations among asset classes help diversify a portfolio. However, diversification does not guarantee less portfolio volatility.
So are frontier markets something individual investors should consider? King says yes. But analysts at Morningstar research are less enthusiastic.
If you do want to invest in frontier markets, don't try buying stocks directly. That's difficult, expensive and dangerous. Instead, consider investing in one of about 10 mutual funds or exchange-traded funds, or ETFs, that focuses on this sector.
"I'm not a big believer that an average individual investor needs to buy one," says Morningstar analyst Bill Rocco.
Rocco says you're best off in a diversified emerging-markets fund. If you buy a good one, it probably already has top-quality frontier market shares in it, he says.
"The best and most liquid ideas will eventually get on the screens of emerging-market funds. They're looking for new opportunities, so there's a natural evolution to a broader sphere of markets," Rocco says. "Emerging-market managers will buy the best ones (frontier-market stocks)."
Not a necessity
The question boils down to this, Rocco says: "Do you really want to have two emerging-market funds on top of large-cap and small-cap international stock funds?" His answer: "Most individuals can safely ignore frontier-market funds."
That's not to say investing in frontier markets doesn't carry benefits. The bigger emerging markets are now crowded with investors. "So it's harder to find bargains and rapidly growing stocks that first attracted people to emerging markets," says Gregg Wolper, another Morningstar analyst. "Going to frontier markets affords more of an opportunity to discover the most overlooked companies."
But the few mutual funds that specialize in frontier markets have short track records -- generally less than five years. They have high expenses -- sometimes more than 2%, compared to about 1.65% for emerging-market funds in general and about 1.3% for actively managed domestic U.S. stock funds, according to Morningstar.
Meanwhile, during their short time in existence, most of the funds haven't produced stellar returns, with some substantially lagging the Morningstar emerging-market fund average over the past three years.
"There's a possibility of a high return, but no guarantee," Wolper says. "These aren't the kind of things that people should enter and expect to make a lot of money with their eyes closed." High volatility
Most of the frontier funds are small, with assets of about $100 million. That can make them more volatile. Until last summer, RDM Financial Group of Westport, Conn., had some of its clients' money in a fund that invests in emerging and frontier markets. "We sold it because we were trying to lower volatility in the portfolio," says Michael Sheldon, RDM's chief market strategist.
Some of the frontier market funds invest in numerous regions, while others specialize in one or two. You may want to stick with the broader focus to increase diversification and reduce risk. "Frontier countries are distinct, and there is a lot of diversity among countries," says Acadian's Mehta. "Correlations between frontier markets and emerging markets are low, as are correlations between frontier markets themselves."
King and his colleagues at Signature like countries in Africa and Asia, because they fit its "eat, drink, shop and bank" investment themes. "Those are the companies we like to own," he says. "We like consumer companies because the quality of earnings is more consistent. They aren't as tied to commodity prices as energy and mining companies."
In Vietnam, retail sales have grown about 20% a year since 2005, King says. People in frontier markets are quite familiar with developed-country lifestyles, thanks to the Internet. And they "have a desire to consume the same things we do," he says.