What to Know Before Making Mobile Payments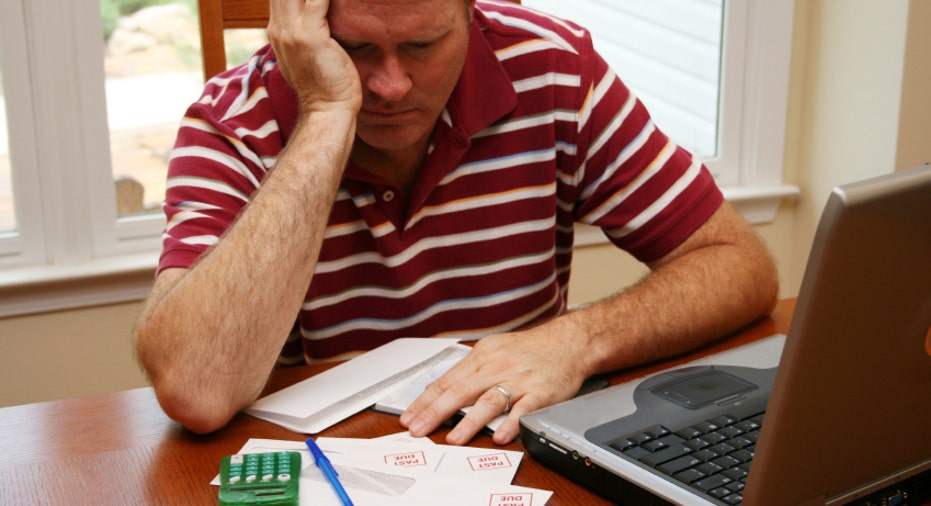 While many Americans have become used to paying their bills online, not everyone is as adept at making mobile payments on their cellphones while riding the bus, sipping coffee in a cafe or just lounging on the sofa.
Even so, banks have embraced mobile banking to provide greater convenience to their customers, developing mobile applications and mobile banking websites to make the experience more user-friendly.
For example, Bank of America has offered free mobile banking since 2007 and has more than 8.5 million mobile users who send text messages, check their balances, transfer funds and make mobile payments, according to Marc Warshawsky, senior vice president of Charlotte, N.C.-based Bank of America.
"We offer a free mobile app for iPhone, BlackBerry and Android phones that is specifically tailored to leverage the navigation standards of each phone and increases the usability of the site," Warshawsky says. "But you can also reach our mobile-optimized website."
Mobile banking: getting started
At institutions such as Bank of America and TD Bank, customers must start their mobile banking experience by setting up an online banking connection by creating a customer login name and password.
"Once you are logged on, you can check your balance, transfer funds or pay bills on any predetermined pages that have been set up through online banking," says Montresa McMillan, senior vice president for TD Bank.
TD Bank and Bank of America have systems that allow customers to make mobile payments or transfer funds from one account to another, but the accounts and the payees must be established on customers' online banking accounts.
Once a payee account has been established in an online bill-payment program, users can simply go to the bill-payment tab on the mobile website and choose the payee, the amount and the date they want the mobile payment to be made as they would on the online banking site, Warshawsky says.
The same limits that apply to payments online also apply to making mobile payments.
Payments to Friends and Family
If you want to transfer funds from one account to another within your bank, you can do this with the same ease with mobile banking as you would with online banking. For example, if you check your balance while at the grocery store and discover you may be in danger of an overdraft, you can move money from your savings account to your checking account instantly with your mobile phone.
Bank customers who have joint accounts with their college-age students can transfer an unlimited amount of money into a joint account, up to the balance in the first account.
If you are transferring money to another person's account for a mobile payment, there may be limits. For example, Bank of America limits the transfer to $1,000 per day and to $10,000 per month.
There's another option for people who want to do mobile transfers to another person -- they can use Popmoney. It's a Web-based service offered by a wide range of financial institutions to send and receive money.
"While you can't pay a bill with Popmoney, you can send money to another person as long as you know their email address, mobile phone number or a bank account number," says Beth Coggins, spokeswoman for Ally Financial. "All you have to do is log in to your Ally account, then enter one of those pieces of information for the recipient. If you have the bank account number, then the money is deposited into that account. Otherwise, the recipient receives an email or a text that tells them they have received money and how to access it."
Coggins says Popmoney is used frequently by Ally customers instead of paying cash or writing a check for a gift. It also is used to send money to college students or to pay a baby sitter or lawn-care service. Popmoney transfers are limited to $1,000 per day.
Security Issues
While some consumers may be wary about using their cellphones to transfer money or make mobile payments, Warshawsky says mobile banking has the same service protections as online banking.
"Customers should feel as confident about mobile banking as they do about online banking. This is just a different form of accessing the same website," Warshawsky says. "We never store any sensitive information on the device. So, even if you lose your mobile phone, no one would be able to access your financial information from it."
Customers use the same login names and passwords for mobile banking as they do with their online banking accounts. Mobile banking also offers other precautions such as a security question or a site key, which is a photo or symbol the customer chooses and must check before entering his or her password.
McMillan says once customers are comfortable with the security of their data, they usually embrace the convenience of banking away from a computer. "Even if someone leaves their home without her purse, she rarely leaves behind her cellphone," McMillan says.