What to Know Before Jumping Into a Rent-to-Own Lease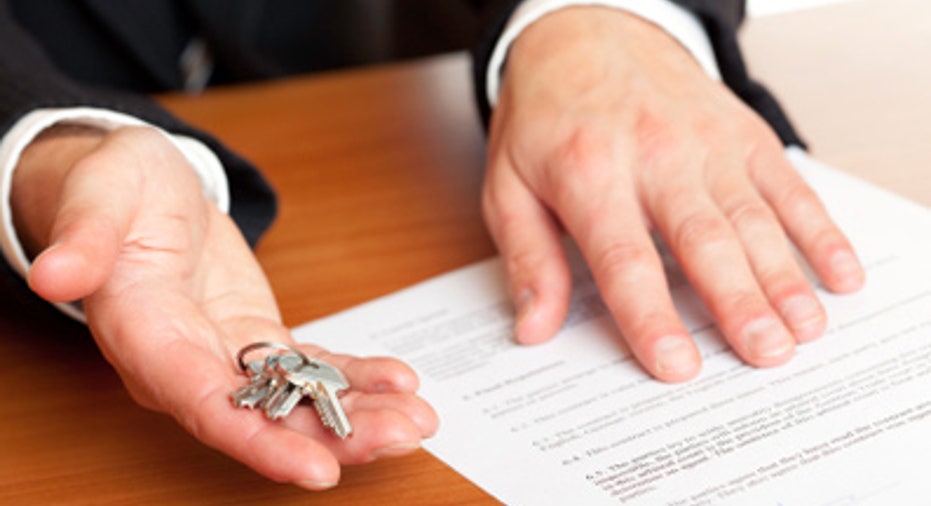 Dear New Frugal You,
We would like to buy a house but don't have a down payment saved up. Friends say that there's something called a "lease option" that's like "renting to own" household furnishings. Is that really possible? How do they work? How do you set a price? Would we need a lawyer? 
- Adriana
Dear Adriana,
Yes, renting or leasing with an option to buy is a common transaction, but it is more complicated than a lease or a standard home purchase agreement. So you'll have more things to consider than if you were either a renting or purchasing.
Basically, you're renting the house just like any other rental. But, as part of the contract you have the option to buy it during the rental period.
The purchase price of the home is negotiated upfront and stated in the lease agreement. Look at the property as if you were buying it outright. That means getting a qualified inspection and appraisal before you sign a lease. Bargain just as hard as if you were buying the home outright.
Don't assume that you can lease/purchase without a down payment. Some contracts, including homes that are seller financed, do require a down payment when the purchase option is exercised. And, as with other home mortgages, the amount of the down payment is negotiated between the lender and the buyer.
Expect to pay more each month than if you were simply renting. Typically part of your monthly payment will either contribute to the down payment or be the price you pay to have an option on the property.
If you are making a monthly down payment, write two checks, one for rent the other for down payment. You want to have a paper trail that demonstrates how much you've contributed toward the down payment. The bank will want to know.
Plan on keeping detailed records of every financial transaction. -- not only your rent and down payment checks, but any other household expense that you have. Until you apply for the mortgage, you don't know what information the loan officer will want.
Your question presumes that the seller will carry the mortgage. That's not always true. And finding a mortgage on a lease/purchase can be tricky.
If the seller isn't going to finance, you'll need to do some research on mortgages before you sign the agreement. Make sure that you're reasonably sure to qualify for a mortgage when the time comes to complete the purchase.
You'll want an experienced real estate attorney to draw up or review the contract. Tell them what you want to accomplish and let the attorney choose the right documents. There are a number of different ways to legally set up a lease with option to buy. The documents you choose may have tax consequences or effect your ability to get the mortgage you want. This is no place for do-it-yourself legal work!
Make sure your attorney talks you through the various outcomes. Among the things you'll need to know are: what will happen if you decide to buy the home; the effects of not renewing your lease; what happens if you need to break the lease.
As of mid-2013, the housing market is on an upswing, but be prepared for the housing market to go down. Since 2008 we're all painfully aware that housing prices can go down, too. You could find that your option price is more than the house is worth in a few years.
Consider, too, that you might not be ready to own a home. It's natural to not want to wait while you save a down payment. But there's a reason that lenders want a down payment. The time you take to save it could be well spent if you use it to strengthen your finances and improve your credit score.
Your friends may be right. A lease/option could be a good way for you to get your dream home without a down payment. But it does have drawbacks that you need to consider before you make any commitment.
See related: A primer on rent-to-own arrangments