What to Expect When Building Your Dream Home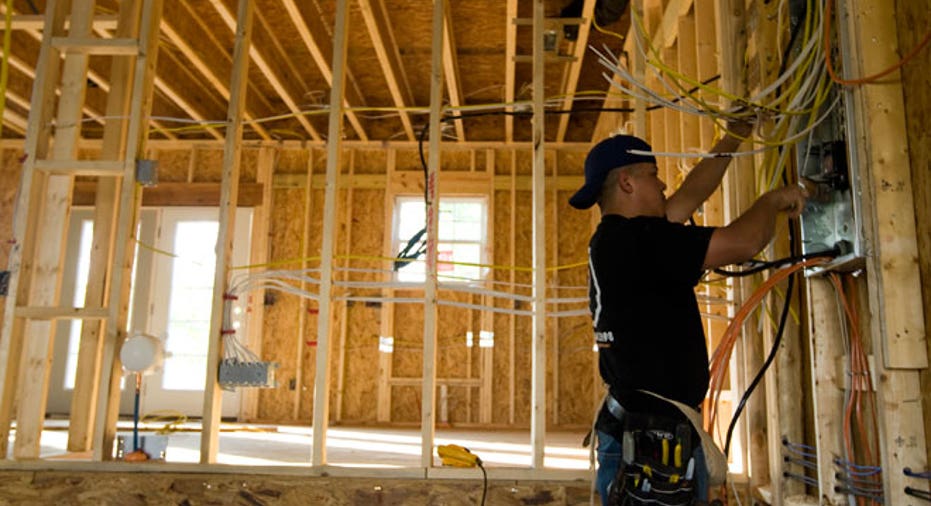 The tight inventory for existing homes in sought-after neighborhoods is driving many would-be home buyers to build a brand new one to fit their needs. But conjuring up a dream home and making it become a reality is easier said than done.
Custom homebuilders make it easier for consumers to create their dream home, but the process can be long and can often include hiccups that can create stress and cost money.
"Building a new home is an exciting and at times, an overwhelming experience," says Mark Tepper, senior vice president of sales and marketing at HomeFinder.com and currently in the process of building a custom home for his family of four. "The end result is incredibly rewarding. However, seemingly minor missteps along the way can cost an unexpected amount of time and money."
When it comes to building a new home, buyers have two options: they can work with a homebuilder who will show them plans and materials to choose from, or they can do the research on their own, draft up plans and hire a contractor to build it.
No matter what path a buyer chooses, the first step is the same: determine a budget. Real estate experts advise consumers work closely with their builder to get a realistic estimate of not only what it will cost to build the house, but also add all the features and fixtures that they want inside the home as well. Once they have that number, Tepper recommends consumers  increase the amount by 10% to cover any unforeseen changes and additions.
Establishing a budget will set the tone for the type of home individuals can afford and how it will be furnished.
"Do you want to spend up to $20,000 on energy-efficient construction which might save you $1,000 to $1,500 a year?" says, Steve Melman, director of economic services for the National Association of Home Builder's, on some of the decisions builders have to make before breaking ground.
Building a new home will take between three to eight months and potentially longer for do-it-yourselfers, according to Jeff Martel, CEO of real estate firm Better Homes and Gardens Real Estate 43 Degree North in Boise, Idaho.
Consumers should be selective when choosing a builder and clearly detail their desires and time frame and choose a professional that aligns with their vision. For those wanting to be very involved in the process, Martel suggests looking for a custom builder that clearly understands the expectations. Soon-to-be home owners not wanting to be very involved in the process should work with builder who is willing to draw up different plans and be willing to take the lead without a lot of direction.
"You're going to spend a lot of time with the builder so you better get along with them," says Martel. "Certain buyers are very creative and artistic and want a very unique home. We'll try to match them up with a builder that excels in that."  For buyers who are focused on the cost, Martel says he will find them builders that are analytical and dollar orientated.
While many home buyers fear building their dream house is out of their budget, experts say the loan process tends to be misunderstood. Securing a loan for new construction isn't the same as applying for a mortgage to purchase an existing home.
According to Tepper, unless consumers are paying cash, they may need to secure financing for both a construction loan, which covers pay for the builder, subcontractors and suppliers, and a mortgage loan which would be used to finance the home after its complete and to pay off the construction loan.
When applying for a construction loan, Tepper says lenders require completed building plans and a detailed list of all the fees. Keep in mind that once the builder's fees are notarized and submitted to the bank, they can't change.
"If you spend more than originally budgeted, these fees will come out of your pocket; Further reason to budget in that additional 10%."