What to Do When You Don't Get Accepted to College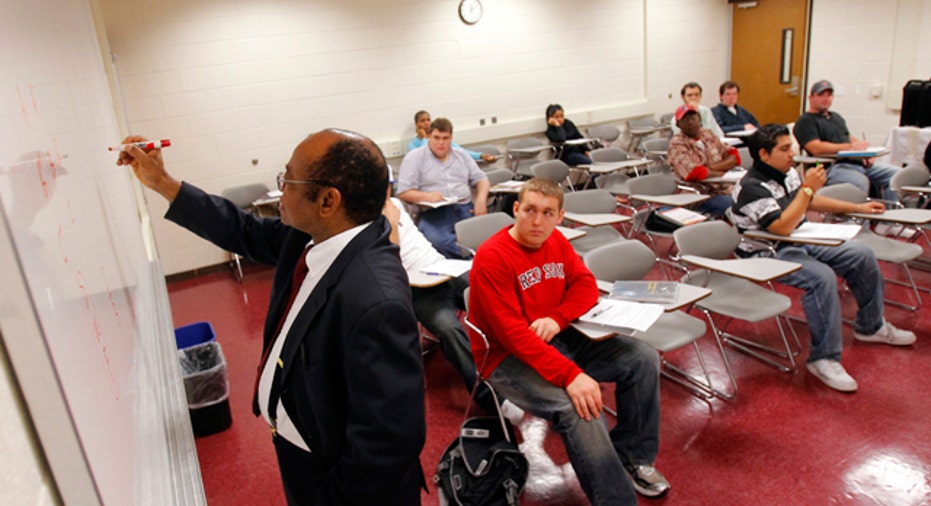 Growing up is tough enough without the worries of your financial future, so Money101  is here for you. E-mail us your questions and let us take off some of the pressure.
As colleges start sending out acceptance letters to hopeful high school seniors, some students may find themselves in the worst-case scenario: receiving only rejection letters.
"This will happen to a student who applied to a very, very limited amount of schools or some students who only applied to one school, which is not a good idea," says Jerome Lucido, professor and director of the Center for Enrollment Research, Policy, and Practice at University of Southern California. "It usually means that you didn't do a proper college search."
If a student is left holding nothing but rejection letters that doesn't mean the college dream is over.
"The vast majority of schools in our country admit virtually every qualified applicant," says David Altshuler, member of the National Association for College Admissions Counselors. "If you get an unlucky roll of the dice the first time through, then you apply to some other schools, take your skills and go get a great education."
Find Out Why You Weren't Admitted
The experts suggest students contact admissions offices to get a better understanding of why they were rejected and to find out if the school accepts appeals.
"[A] very limited percentage of students may see their decision change," says Lucido. "Sometimes a student's record isn't complete, and the student can provide new information that maybe wasn't a part of the application."
Improve Your Credentials and Try Again
If you have your heart set on a particular school for the right reasons (not just because your parents went there), you might want to consider re-applying for the following semester.
"Schools are trying to create classes, meaning made up of many different individual students," says Jill Greenbaum, college coach and author of the blog MajorInYou. "One year maybe you're not the perfect fit because they have a number of other people like you, but perhaps the following year, there's a different makeup of the class and you'll be exactly what they're looking for."
Take the time off to learn new skills or improve test scores to show the admissions officers that you are serious contender.
"Chances are, standards are not going to be lowered by that institution, so you better have something to offer," says Linda B. Nilson, faculty member at Clemson University and founding director of the Office of Teaching Effectiveness and Innovation [OTEI] at Clemson. "If you take your SAT and ACT tests again and you get higher scores,it's a whole new ballgame."
Check Out Schools With Rolling Admission
Many higher education institutions have rolling admissions policies that start in the fall and continue through the summer.
"Look at schools with rolling admissions that are a good fit and will put you in a good place for transferring if you want--don't go just anywhere," says Greenbaum.
For a list of schools with rolling admissions click here
You can also look at colleges with late admissions; however, Greenbaum cautions that in each of these cases, students may be less likely to receive scholarships or financial aid from universities.
Enroll in Your Local Community College
The experts agree that a community college can serve as a good transition to a college atmosphere.
"If you were motivated, you could really make the most of those two years," Nilson says. "See how your grades are, see how you do with college work and how much this appeals to you. You'll be saving a ton of money as well."
If your ultimate goal is to attend a particular school, make sure it has room for transfer students and that it accepts transfer credits from community colleges.
"It might be worth a phone call to the admissions office to find out how their standards for transfer students might differ from the standards of entering freshmen," says Nilson. "They will tell you something about their standards and answer general questions about that."
Lucido says that one downside of transferring is that students are more likely to complete a four-year program if they go directly to the four-year school than if they transfer.
"There's an extra step in there, so it's important to stay focused and get into a good transfer program," he says.
Tell us!: What was the WORST job you had or still have in college? E-mail FoxBusinessMoney101@gmail.com with the job you wish you could forget!