What to Do If You Expect a Layoff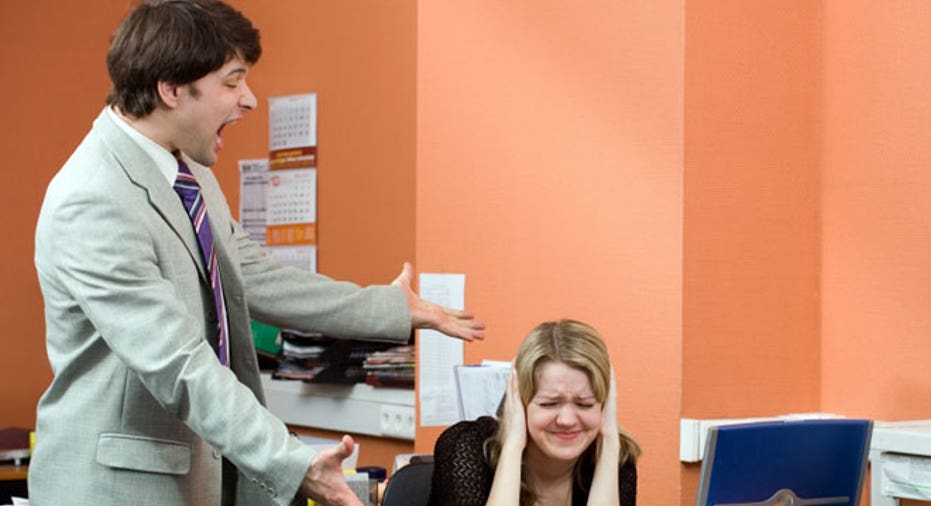 Last month's drop in the unemployment rate to 7.8% may be a sign that the labor market recovery is picking up steam, but many workers are still facing layoffs as businesses struggle to make ends meet and are forced to trim their payroll.
"A lot of people think we've made it through the storm but we haven't," says Nicole Williams, connection director at LinkedIn. For workers in fear that a layoff is imminent, experts suggest to still keep performing at their highest level while looking for a new job.
While some employers will work hard to keep employees in the dark about potential layoffs, there are some warnings signs. Workers need to be on the offensive, experts advise, looking for subtle, and sometimes not so subtle, changes to the company and job.
Major moves within senior management, like a boss being fired, laid off or resigning, is an indicator job losses are around the corner. New management might like to bring in new employees for a fresh start or hire their own people.
Frequent closed-door meetings around the office could hint changes are coming. Also look to whether regular meetings or brainstorming sessions wane.
If sales are down, workloads could suddenly become lighter. Or, a company may cut salaries or perks while increasing everyone's workload in a last-ditch effort to save jobs.
Being prepared and paying attention to the office environment can help workers decide between waiting for a severance package and leaving right away, says Williams. "You don't want to leave before the severance package."
Here are more tips that layoffs might be looming:
Stay informed. Watch the news and pay attention to broader economic conditions, suggests Williams. Look outside the company for macroeconomic trends that could impact the industry and for potential business solutions that could help the job hunt.
Stay disciplined and motivated. Come in early and stay late, says Williams. "If there's no work, people do notice if you're not working. If you create work for yourself, it'll make you more valuable."
Workers need to put their best foot forward when layoffs are around the corner. Stay positive and motivated while getting mentally prepared for bad news. "Don't give employers a reason to put you on the lay-off list," says Augustine.
Listen to gossip. Avoid spreading rumors about possible layoffs, says Williams. "Instead of guessing, you can sensitively say that you've noticed cutbacks and ask if there's anything you can do." Taking initiative can help bring workers into the fold.
Remain on the cutting edge of your field. Professional development opportunities like webinars, networking events and online group discussions that are industry focused will enhance your potential and update a resume. "It's hard to lay-off someone who's considered the 'go-to' person in your line of work," says Augustine.
When layoffs are in the air, people put their head in the sand but this is when they should get their documents up to date, says Julie Jansen, career coach and author of I Don't Know What I Want, But I Know It's Not This. "Read career books and start reconnecting with people in your network."
Since finding a job can take months, experts recommend starting the search at any hint of a layoff and to follow these tips:
Be focused. "Before you write your resume, make sure you know where your focus is," says Jacqui Barrett-Poindexter, Glassdoor careers and workplace expert. "You can go from no job to a job much quicker when you're focused." Having a clear career objective will help candidates speak to a potential employer's needs.
Update the resume. Always keep a log of your accomplishments, such as completed projects and quantifiable goals, says Amanda Augustine, job search expert at TheLadders, to avoid relying on memory to fill in resume blanks.
Reconnect with your network. "You should always be networking, but start before you get laid off," says Jansen. It's easier to ask for a favor or advice when the relationship has been maintained.
An easy way to keep a relationship warm is to conduct informational interviews on a regular basis, suggests Williams.
Consider your prospects. Experts suggest contacting recruiters and using career-matching services to research opportunities. It's good to start putting feelers out early to understand all the options, says Augustine.
"Look at your connections who work in the same field who have already left the company," says Augustine. There could be opportunities to work in a similar company as former coworkers with similar skillsets. "If you're really stuck, talk to a career counselor who may know where someone with a similar profile found employment."
Use social media effectively. Employees should identify professional social media channels and keep them current with their resume and career goals, says Augustine. If still-employed workers plan to update their LinkedIn profile, they should change the account settings first so changes won't show up in the activity feed and create a red flag.
Understand your timeframe. "Look at your budget and figure out how much money you can live on," says Jansen. Workers who receive a severance package should budget carefully and look for areas where they can reduce spending. It's also a good idea to start researching unemployment benefits.
Take time to interview. "If you need to take a day off and go interview, go do that and take care of your future," says Barrett-Poindexter. Experts recommend not conducting job searches on company time since it can affect job performance.
It's also a bad idea to use company email addresses or phone numbers as contact information, says Augustine, and better to set up interviews off hours or away from the office. "This will allow you to prepare for a potential job search without jeopardizing your current position."
Don't burn bridges. Layoffs are hard, but avoid bad-mouthing or causing problems with the former employer. "They'll remember whether you bad-mouthed them, were apathetic, or didn't do your work," warns Jansen.