What to Do Before Hiring a Consultant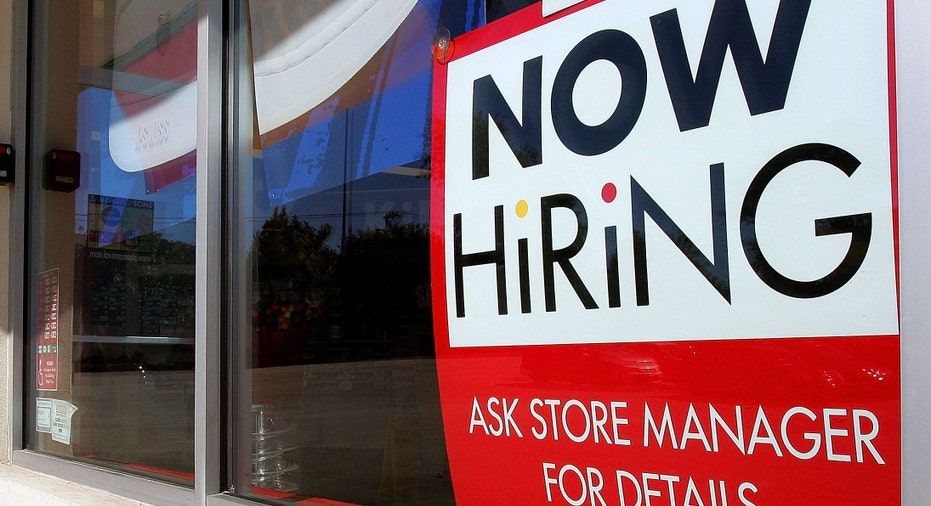 What do entrepreneurs need to watch out for before bringing on a business consultant? The following answers are provided by the Young Entrepreneur Council (YEC), an invite-only nonprofit organization comprised of the world's most promising young entrepreneurs. The YEC promotes entrepreneurship as a solution to unemployment and underemployment and provides entrepreneurs with access to tools, mentorship, and resources that support each stage of their business's development and growth. E-mail your questions about best practices for starting up and/or manaing a small business to smbs@foxbusiness.com.
No. 1: Talk to Family and Friends First From Christian Springub of Jimdo
Before bringing on a consultant, make sure you have a problem you need consulting for in the first place. A good way to find out is by having the same conversation you'd have with a consultant, but with your family or friends. Either you'll find the answer by talking through your situation with someone outside your team, or you'll get the feeling that you need a consultant with expert knowledge.
No. 2: What's the Point? From Aron Schoenfeld of Do It In Person LLC
Before bringing on a business consultant or any other type of consultant, make sure you have a clear vision of why you are starting your business. Consultants have lots of ideas and they want to show you how they can help you generate revenues quickly or how things "should be done." You need to have a vision and a purpose, and their ideas must align with yours -- not theirs or anyone else's.
No. 3: Be Ready to Execute From Bhavin Parikh of Magoosh
Prior to bringing on a consultant, make sure you and your team have the time and resources to execute the projects that will result from the consultant's work. Unfortunately, I've had first-hand experience where consultants have provided great advice, but such never gets implemented due to lack of resources.
No. 4: Don't Be Too Impressed
From Raoul Davis of Ascendant Group
Entrepreneurs need to be careful to avoid becoming enamored with consultants who have had success with large companies. That does not always translate to success. Look to work with consultants that have worked in similar settings and have the ability to address your specific needs. Their resume means nothing to you if they can't help your company.
No. 5: Get It in Writing From Louis Lautman of Young Entrepreneur Society
Be sure to know your outcome and get it in writing. One problem is that most people hire a consultant without a clear idea of what this person will do for you. It is imperative that you know exactly what they will do and it is clearly defined in writing, so that there is no question of whether they filled their duties or not. Be specific and detailed so you leave room for confusion.
No. 6: How Many Other Clients Are There? From Doreen Bloch of Poshly Inc.
Consultants sell their time and effort. If they have too many other clients already on board, it may mean less attention to your business needs. Entrepreneurs should be sure to ask how many other clients the consultant has already taken on; if the consultant seems too ambitious, it may not be the right time for you to engage with him/her on a project.
No. 7: Look at the Niche From Roger Bryan of RCBryan & Associates
You have to make sure they have experience in your niche. There are to many consultants out there that think they can help everyone by crunching numbers. While that may work for large corporations, in the small business world you need someone with first-hand experience in what you are trying to do.
No. 8: Know What the Consultant Does From Thursday Bram of Hyper Modern Consulting
It's tempting to outsource big problems to a consultant, counting on them to find a solution. But if you know your business and your industry fairly well, you should be able to put a broad concept of what you need done in writing. If you can't, go do some research before looking for a consultant -- otherwise, you can wind up handing someone a blank check with no way to calculate your ROI.
No. 9: Do Your Research  From John Hall of Digital Talent Agents
Don't just listen to a consultant's sales pitch -- they're good at selling. Entrepreneurs must do their research and find out who considers the consultant to be an expert. How are you are connected to a business consultant on LinkedIn? Talk to one of your trusted connections that knows them. Personal referrals can be the most valuable insight entrepreneurs can get when it comes to consultants.
No. 10: Stop Dropping Company Names From Brent Beshore of AdVentures
Look at what the consultant has done previously. Just because he consulted for Coca-Cola at some point in his career doesn't mean he's got the experience to add value to your venture. Past work samples mean a lot more than reputation does.
No. 11: Be Clear About Goals From Nathalie Lussier of Nathalie Lussier Media
You can hire dozens of consultants and they won't do anything for your business unless you have a clear goal. The more clear you are about what you want to accomplish, solve, or strategize, the better results you'll get from working with a business consultant. It also helps to look at what previous clients have said, what business results they got, and if they recommend the consultant.