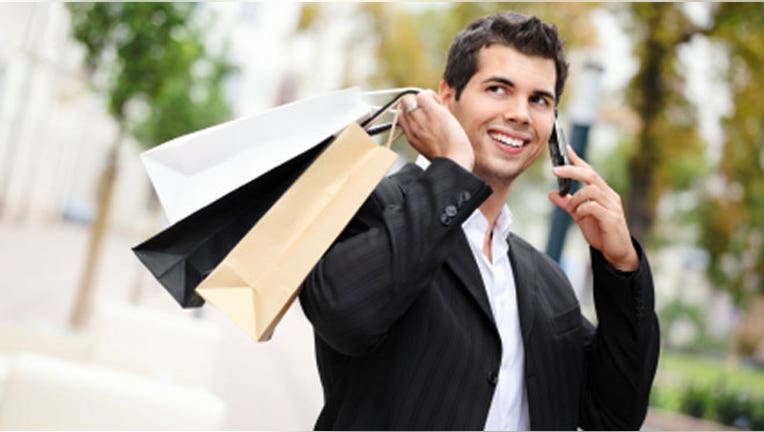 The retail sector is starting the year off on the right foot with sales jumping 1.1% in February, according to the Commerce Department, and experts say consumers can expect more deals as spring approaches.
Technology advances will continue to change how consumers shop, according to Fiona Dias, chief strategy officer of deal finder ShopRunner.com. She points to the release of the latest Samsung Galaxy tablet and  other new smartphones with larger screens that will make mobile shopping and deal finding easier.
"This encourages multimedia buying on tablets and phones," she says. "It's fueling an 'always-on' behavior so people are looking at deals all day and even in bed at night."
Game consoles are also stepping up their ability to coincide with the world of ecommerce, she says. The newest Xbox and PlayStation games incorporate advertisements into their platforms. Social media is also getting in on this trend, with Facebook and Twitter building models that influence consumers.
"Now you can see that your two best friends like something, and that may tell you what or where to buy," Dias says.
If February's retail trend continues, consumers will be opening their wallets with greater frequency as the weather turns warmer. Here are several items consumers can expect to find deals on this spring:
Luggage. Lindsay Sakraida, features director at dealnews.com, says luggage sales always pick up ahead of spring breaks and summer vacation plans.
"We see retailers try to capitalize on the moods within consumers who are planning trips," she says. "There have been deals for the past few years through March and the spring online, in department stores and even in budget stores."
Toys and games. Last year, Toys 'R' Us had its "Christmas in July" sale, and this year Burt Flickinger, managing director of consumer goods consulting firm Strategic Resource, says toy sales will come even earlier in the season.
"The toy industry is really struggling, so over the next quarter you will see more of those toys and video games discounted," he says.
Electronics. Consumers can expect significant price cuts on big-screen TVs in the coming months. Sakraida says those who don't want to wait for Black Friday to buy a new unit should consider purchasing in the spring.
"2013 models will be making their way into stores, so there will be all-time-low prices," she says. "You can save even more on plasma screen TVs, they are almost as energy efficient as LCD models but come in at lower price points."
Spring apparel. The later into the season, the lower prices will go on the latest spring fashion, Sakraida says.
Flickinger says the discounts consumers will experience this season are driven in part to JCPenney (NYSE:JCP). "The cash flow situation becomes more concerning so these competitors have been pounding the pavement. As soon as JCPenney starts a promotional price war, Macy's (NYSE:N), the Gap (NYSE:TGT), Target (NYSE:TGT) and the Limited (NYSE:LTD) will respond very aggressively."