What to ask Before Taking Credit Cards Overseas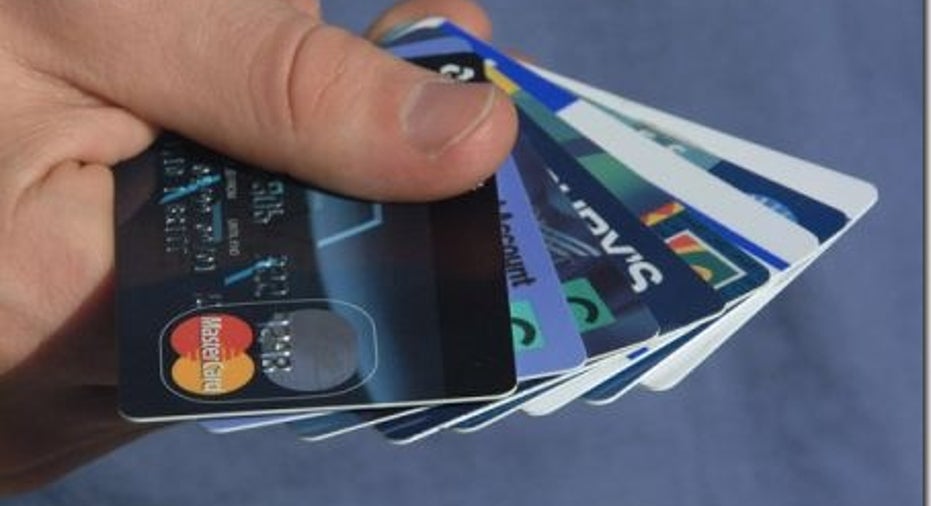 Going abroad?
Before you get on that plane for your overseas trip, open your wallet and give those credit cards a close look. Using some of those cards in another country would stick you with a trove of unnecessary fees, while others could make your trip cheaper.
Some cards offer protection if your travel plans go awry, but that protection comes with limits that are important to understand. If you're really lucky, your card may even come with a ton of perks that will make your travel plans a breeze.
But do you know which is which?
It's important to find out. The savviest travelers tend to build an itinerary for their credit cards as well as the sights they want to see. You can, too, by asking yourself the following questions.
Does my credit card charge a foreign-transaction fee?
There's a nasty little detail hidden in the fine print of many credit cards. It's called a foreign-transaction fee. If your card has one of these fees, it'll charge you up to 3% of the purchase price every time you swipe overseas.
Your credit card network, such as Visa or MasterCard, usually takes about 1%. The issuing bank eats up the other 2%.
That may seem like a small bite, but it can really add up over the course of a vacation. Let's say you charge $4,000 to your card on hotels, taxis, restaurants and other expenses as you gallivant around Paris. Foreign-transaction fees would tack on $120 in additional costs. That's enough for a ticket to the Moulin Rouge or a top-notch bottle of Bordeaux.
So, before you travel, find out if your card has a foreign-transaction fee. You can check with your card's customer service department if you don't know.
If you're shopping for a new credit card and know you have plans to travel to different countries, check out cards that waive the foreign-transaction fee, including Capital One cards and Chase Sapphire Preferred cards.
Does my issuer have international partnerships?
You can get hit with more fees if you use an ATM overseas. Your hometown bank may help you get around this, however, if it has strong international partnerships.
"Some banks have huge networks and you can avoid fees totally in that country," says Linda Sherry, director of national priorities at Consumer Action. Call your credit card company for details because affiliations can vary by region.
Don't fret if the ATM screen doesn't register the partnership on site. "It's a bit confusing," Sherry says. "Sometimes the ATM will say you are going to be charged a fee, but you won't be charged that fee if you're in-network."
If your bank has no partner in the country you're visiting, you may still want to use the ATM, says Brian Kelly, founder of ThePointsGuy.com.
"Paying a few dollars to your bank and getting a good conversion is likely a better deal than trying to exchange cash at a conversion place," Kelly says.
Does my card have a chip?
? Valerie Potapova - Shutterstock.com
Your credit card may be built differently from foreign cards, and that may affect where it can be used.
Most U.S. credit cards rely on a magnetic strip for transferring information. Cards in Europe, Asia and elsewhere rely on a fraud-resistant technology using a microchip embedded in the card, often called an EMV card.
Your magnetic strip card will get you by in most places with an attendant who can facilitate the transaction. But it may trip you up at automated kiosks where only EMV cards are accepted, says Kelly, who recommends requesting a chipped card from your credit card company, if it offers them.
"It's not mandatory to get these cards," Kelly says. But "it's kind of nice to have ... in case you need it."
Chip technology is slowly making its way into the American market, with some banks offering cards with magnetic strips and microchips. Another aspect of this technology is the chip and PIN card, where the microchip requires a special personal identification number, or PIN, to use.
Does my card offer any insurance?
Don't confuse your card's "travel protection" with bona fide travel insurance. A credit card's protection has major limits.
Typically, coverage only applies if the card has been used to pay for the trip, and the trip is fewer than 30 days in length. Compared to actual travel insurance, the list of covered reasons is limited, says Damian Tysdal, founder of travel insurance comparison website TravelInsuranceReview.net. If you need to cancel your trip, coverage is usually limited to extreme circumstances such as illness, injury or death of you, a close family member or your traveling companion.
"Whereas with travel insurance there's a much more expanded list of covered reasons," such as if you have to cancel your trip due to work or the loss of your home in a fire, Tysdal says.
Your credit card also won't likely cover any medical and evacuation care. There's a wide range to the cost, but a good ballpark estimate for a medical evacuation would be around $50,000, Tysdal says.
And while your card may help arrange these services, you're footing the bill, Kelly says.
"I think of credit card protection as a nice bonus: If you're not the kind of person who buys travel insurance, it can ease the pain a little bit," Tysdal says. "But if you're the kind of person who is looking for travel insurance, it can be dangerous to say, 'I can just rely on my credit card.'"
Does my card make flying easier?
If any of your credit cards is branded by an airline, you're in luck. Those cards are loaded with valuable perks that can make travel easier.
For example, most airline credit cards will give you free checked bags, which can save you a lot of money, especially if the whole family is in tow. Some can also make your travel smoother, offering priority boarding, discounts on in-flight purchases and flight discounts.
And the more you fly or spend on your card, the faster you climb toward elite status. Many cards give elite qualifying miles when you spend a certain amount within a certain time frame. Elite status can smooth out kinks in your travel plans, such as securing accommodations for you when flights are canceled and giving access to spacious airport lounges. With a certain status, you can qualify for free upgrades when they're available; those cushier seats with more legroom can make all the difference on a long flight.
If you don't have a favorite airline, Kelly recommends signing up for a program with transferable points. "These programs help you transfer points to a number of different airlines," he says. "It's the same fundamentals as your retirement account. You don't want to put all of your retirement in one stock."
Does my card help book travel plans?
Have you always wanted your own personal assistant? Well, ring the butler bell because your credit card might have just that. A credit card's concierge service can be a powerful planning tool when you're on a trip.
They may help find you a cheap flight, get you airport lounge access or set up hotel accommodations. Some have multilingual staff members or use translation services, which can be a huge advantage if a language barrier is tripping up your attempts to make hotel accommodations or reservations in a foreign country.
However, many concierge services come with a price: The American Express Platinum Card has a $450 annual fee. For a $95 annual fee, the JP Morgan Select Visa Signature card offers a concierge service that can find last-minute hotel rooms and show tickets, JP Morgan Chase spokesman Rob Tacey says. It can even locate and buy artwork after you've left the gallery.
Looking for a no-fee option? Check out the Citi Diamond Preferred card.
Does my card know I'm traveling?
As soon as you know the dates of your travel, give your credit card company a call and let them know the dates and the countries you will be passing through. Otherwise, those foreign charges may be flagged as fraud and your card will be shut down until you get through to your credit card company.
To guard against any other potential credit card mishaps abroad, bring a backup credit card and, in a separate place, carry a copy of your credit card company's international number in case your card is stolen. Know your credit limit, so you don't find yourself maxed out when the dinner bill arrives at your table.