What Small Businesses Want From a President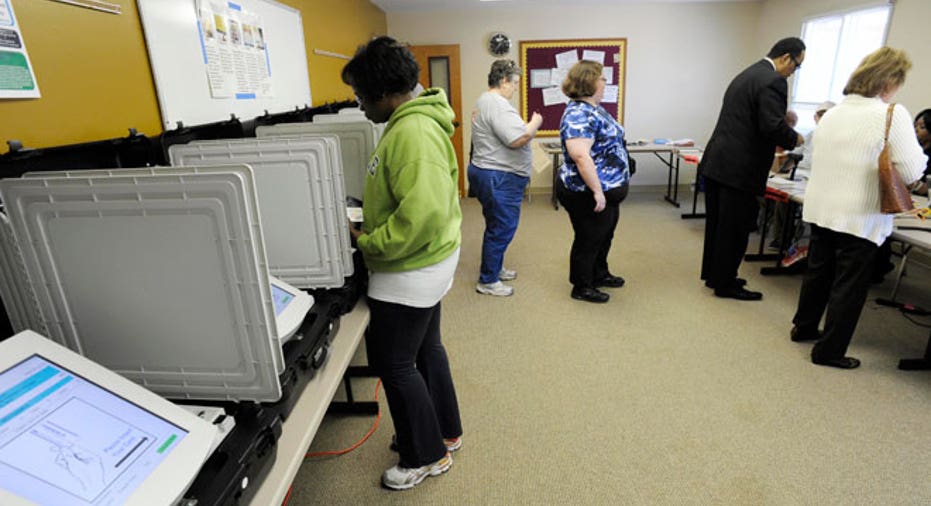 When it comes to choosing the next president, small business owners aren't staying mum. Tensions are running high over the economy, gas prices and health-care reform, and entrepreneurs across the country will be taking a lot into account when stepping into the voter's booth this November.
Here's what a few of them said they are looking for in the next president.
O. Ross Enterprises Orlando, Fla.
Small business consultant Oriel Ross said the characteristics she is looking for in a leader are: integrity, economic and humanitarian foresight and diplomatic influence. So far in the 2012 race to the White House, Ross said she has been turned off by the battling among candidates.
"Some political attacks have been mean-spirited and it's so unfortunate that we continue to deflect from real problems," Ross said. "I look to these characteristics because they're indicative of someone who will balance the issues of today with strategies to build a stronger future."
TJB Creative Baltimore, Md.
TJ Barranger, owner of the branding services company, said the first thing he is looking for in the next president is a basic understanding of economics.
"Consumer sentiment is a much more powerful influence than government intervention," Barranger said. "Taxing and regulating manufacturers and service providers -- regardless of size -- into oblivion is not going to balance the budget, reduce the debt, or grow our economy. The lighter the burden on the provider, the better the outcome for the consumer."
Barranger said he is also looking for honesty and a desire to serve in future leaders.
"Our country was founded by statesmen. Granted, they had their own personal opinions and agendas. But what set them apart from the politicians of today is that they heeded the call to serve their fellow man," he said. "200 years ago, holding political office was more likely to get you killed than make you rich and famous. Yet men stepped up to serve out of a sense of duty. What I'd most like to see is a candidate who is motivated by duty to country rather than duty to self."
Social Raise Chicago, Ill.
Kevin LaManna, founder of the revenue-driving, social media platform, said the next president should keep in mind the marketing responsibilities that come along with being a leader. He will be responsible for how the rest of the world views the U.S. and should consider himself its "chief marketer."
LaManna said he would also like the next president to be the intersection of small business and education, because small businesses create so many employment opportunities in the U.S.
"More and more, existing or recent college graduates are looking to small businesses to get hands-on training and experience to accompany any sort of higher education that they may be receiving. Government has provided ample grants and scholarships to students. There is a massive opportunity to provide more grants for small business employers to hire students to provide solid on-the-job training," he said.
And finally, communication needs to be at the forefront of the next administration's approach, he said.
"As we're all becoming more inundated with information, there's an increased need for leadership to take complex information and boil it down so the masses can consume it quickly and easily," LaManna said. "We've had our fair share of complex social and fiscal issues from health care to the budget crisis. I think it's a safe assumption to say that most people couldn't speak on the intricacies of many of these issues."