What Recent College Grads Should Have on their Resume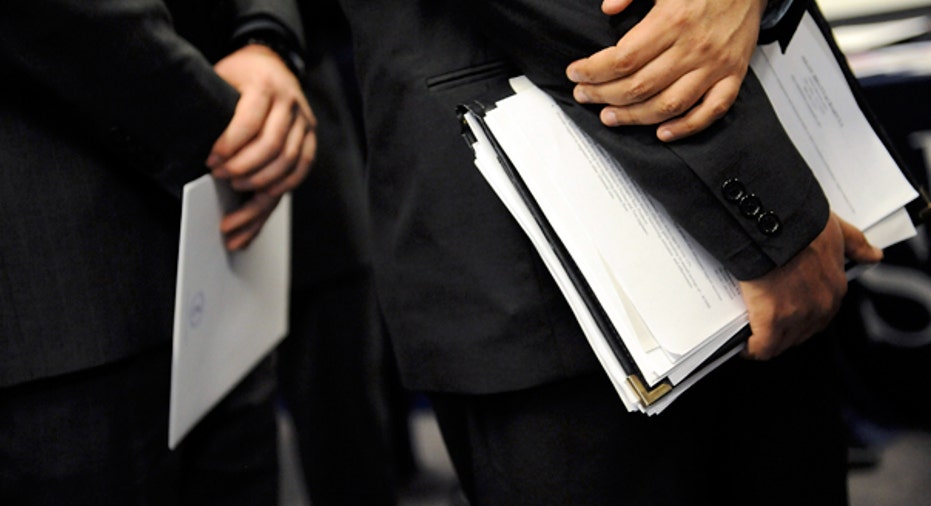 For college students gearing up for graduation and preparing to enter the workforce, the strength of your resume can make or break your chances of getting hired."Your resume is the only emissary that goes into the jobs you want to work for," says Cynthia Shapiro, career strategist and author of What Does Somebody Have To Do To Get A Job Around Here? "You can't be there in person, so this limited two-dimensional format is all you get--it has to convey everything about you. It has to look professional."A well-prepared resume is of the utmost importance as it serves as a billboard for employers to see what you have to offer. Here's what career and HR experts had to say about what companies are really looking for in a candidate's resume.
Length, Format and Font
Although the "one page rule" can be overridden in some cases, for college students and recent graduates, a single-page resume should be substantial to list your achievements and experiences."The reality is that employers are looking for a snapshot of your experience, not a short essay. Be thorough, but focus on being concise," says Jenny Floren, founder and CEO of Experience.com .Shapiro suggests using a font size between 10 ½ and 12 point. Even if you don't have a lot of experience, avoid filling up the page with a larger font."You want to make the page look full and complete," says Shapiro. "You can use a lot of white space, but you want to make it look deliberate."
If you are struggling to fill the page, consider adding an executive summary at the top of the page. In a short paragraph, explain your experience with meaningful activities (tutoring, keeping the books for your fraternity), your schoolwork (relevant coursework, GPA), and your personal qualities.
"Make it like a branding statement, like you're doing your own marketing," says Shapiro.Even if a company has a laid back culture, the experts caution against using wacky fonts, symbols, or anything that suggests lack of professionalism. You don't want employers to think you are still in college-mode and unprepared for the business world."Gimmicks will not get you hired--in many cases it won't even get you an interview anymore," says Paula Marks, career professional and president for Hire Resources Inc. "It's not about the gimmicks, it's about the substance."You may want to include a hyperlink in your resume if you have a Web site displaying your work. Jason Lauzer, HR Manager and job expert on JustAnswer, says hyperlinks can be appropriate, but that the automatic hyperlink formatting in Microsoft Word should be removed.Keep in mind that employers may overlook the link altogether. "Due to the high volume of job seekers, most employers will never view a referenced Web site, so do not rely on a link being viewed," he says. "All relevant material should be in included in the resume."What Should and Shouldn't Be Include
Only include experiences that are relevant to the job you are applying for."The further back the experience/award is, the less you want to detail it on your resume," says Lauzer. "An employer is more interested in what you have done experience and education-wise in the past five years, but seeing that a candidate has had prior experiences to that time frame certainly improves your chances for consideration."Depending on the position you're applying for, you may be able to highlight past experiences to show your skill development, even if they are volunteer activities or hobbies."If you worked at a nursing home during high school, you might want to include that and position this job as a learning experience, while mentioning the soft skills you fine-tuned during that time," says Floren.
One Resume Doesn't Fit AllTweak your resume for different positions. "Every resume you submit should be tailored to a certain degree based on the job and/or company, but don't overdo the time spent on continually revising this document," says Floren. "If you think switching out an internship or removing a summer job to make room for an award will resonate with a potential employer, take the time to make that change."
Study the job description and employee profiles to help identify the qualities that a prospective employer is seeking.
"Hiring managers are scanning resumes, instead of reading them in depth as in past years," says Lauzer. "They are looking for key words that match the job description. Application software programs at companies can now receive your resume and look for key words and give the employee an indication if you match the position."Beyond the Resume
You can also include letters of recommendation from teachers or former employers/internship opportunities. Submit your references on a separate page; you can have one academic reference, but keep them mostly work-related.
"If a hiring manager is going to take the time to call references, he or she would much rather be talking to someone about you that is going to talk about your work habits, experience, etc," says Lauzer.Shapiro says that the place to really shine and convey your information with assurance is in your cover letter."Confidence is not over-explaining so you don't want to do a three page cover letter-- you want to do a really short, punchy, competent cover letter, maybe 200 to 250 words," she says.A well-written cover letter and resume can speak volumes to an employer, so take your time and choose your words carefully."I might meet somebody that wrote a great resume and even if they're not exactly a fit, I [may consider them] because I am so impressed with their writing skills and their vocabulary," says Marks.
Providing employers with supplemental pages can further substantiate your qualities and experience. It will show that you are responsible and are serious about the position in question.
"You're doing more of a submission then just letting this one page with relatively few items on it do all the talking for you," says Shapiro. "You're basically saying all of these other people believe in me, so you can give me a chance."
Growing up is tough enough without the worries of your financial future, so Money101  is here for you. E-mail us your questions and let us take off some of the pressure.