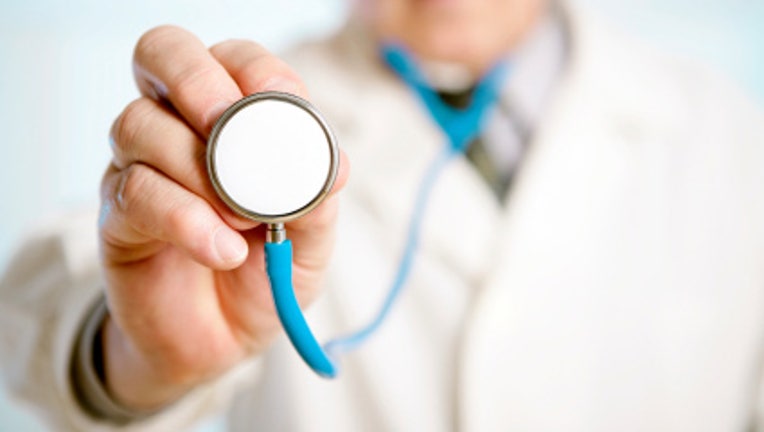 The first half of October has played out like a medical melodrama. A meningitis outbreak flared across the country, killing or sickening more than 250 people in 23 states. Doctors nationwide scrambled to warn patients that they could have received fungus-tainted injections.
Then the Centers for Disease Control and Prevention (CDC) reported a record number of deaths in the U.S. in 2011, more than 2.5 million.
Insurance experts say that neither of these should cause panic. But we're constantly bombarded with new studies and stories about the different ways that one can die -- some as bizarre as eating microwave popcorn and some as mundane as sitting down.
We tracked studies and warnings about impending death for two weeks (Oct. 1-12, 2012) in order to see the scope and scale of our bombardment. (See our list at right.)
Then we wondered: With the constant "threats" to our lives, what should we really pay attention to? And do we need to up our life insurance?
Pay attention to this
The biggest threat to our lives is eating too much and exercising too little. The CDC reports that almost 36%, or more than a third of all Americans, are considered obese, while another third are overweight and headed there.
The trend seems unstoppable. According to the CDC, 17% of children are already grossly overweight.
"By 2050, half the country will be obese," predicts Dr. Bruce Margolis, medical director for long-term care at life insurer Genworth. He blames a "cultural shift to a sedentary lifestyle."
Expanding medical care and waistlines
The CDC's death statistics for last year actually show progress in controlling our nation's two biggest killers: heart disease and cancer. So while the rise in the number of deaths was largely due to an aging and growing population, the actual death rate declined by nearly a percentage point.
The reason is improved medical care. "The focus on prevention of heart disease has led to drugs such as statins, which reduce cholesterol in the bloodstream," says Margolis. "And recently we've also seen the payoff from cancer research."
But waistlines are expanding faster than medical knowledge. Patients aren't paying attention when doctors tell them to lose weight.
And that's confirmed by the list of the top 15 killers, which includes many directly related to overindulgence. Stroke is the No. 4 killer, while adult diabetes ranks 7th and liver disease is 12th. The 15th is choking while eating and drinking.
The strongest evidence comes from state statistics. Mississippi has both the highest rate of obesity and the highest death rate. But it also has the most poverty, which definitely affects both medical care and diet.
While many Americans overeat, others are simply careless. Deaths were down in every category except 25- to 34-year-olds, supposedly the healthiest part of the population. This could be due to accidents, which rank 5th in causes of death. Accidents are the No. 1 cause of death when looking specifically at the 15 to 24 and 25 to 44 age groups.
And despite having plenty to eat, drink and living longer, Americans aren't very happy. Suicide ranks as the 10th biggest cause of death.
Pig in the python
The aging of the baby boom generation of the 1940s and '50s is cause for more deaths, but at the same time, results in more people living longer as statisticians graph "the pig moving through the python." There are now 75,000 centenarians, those over the age of 100.
And that number could grow to as many as a million by 2050, says Margolis, further straining Social Security and Medicare, but also resulting in an all-out effort to curb Alzheimer's, the No. 6 killer, according to the CDC.
Old people's friend
As people age, they become more susceptible to what's been called "the old people's friend": Chronic lower respiratory diseases are the No. 3 killer, while pneumonia and influenza inched up from ninth to eighth.
The reason for death is often muddled. Steve Weisbart, chief economist for the Insurance Information Institute, says many drugs that kill cancer also suppress the immune system and make it easier to contract fatal infections. "In some cases, the attending physician could have checked any number of boxes," he says.
While strides have been made against all kinds of infections, bacteria are living organisms that know how to adapt. They even piggyback on the medical system. The CDC report specifically warns about enterocolitis, a disease of the lower intestines that is often contracted in hospitals and care facilities.
When the day is Donne
Disparities between the sexes and races seem to be narrowing. The lifespan of men is approaching that of women. Women still live about five years longer, but it used to be close to eight. Men are less inclined to seek treatment for issues such as heart attack symptoms, but their treatment seems more aggressive once they do. The lifespan of African-American and Hispanic males is trending toward the general population.
Also: HIV, a primary cause of AIDS, is declining, as is SIDS (Sudden Infant Death Syndrome). Drug-induced deaths held steady, as did alcohol-related fatalities and deaths from firearms.
Will medicine let us live forever, or at least until age 125 on a regular basis? Or, as poet John Donne wrote, "Death, thou shalt surely die!"
Not likely, says Margolis. Something out there -- probably what you eat -- will kill you, if nothing else.
The original article can be found at Insure.com:That'll kill you!