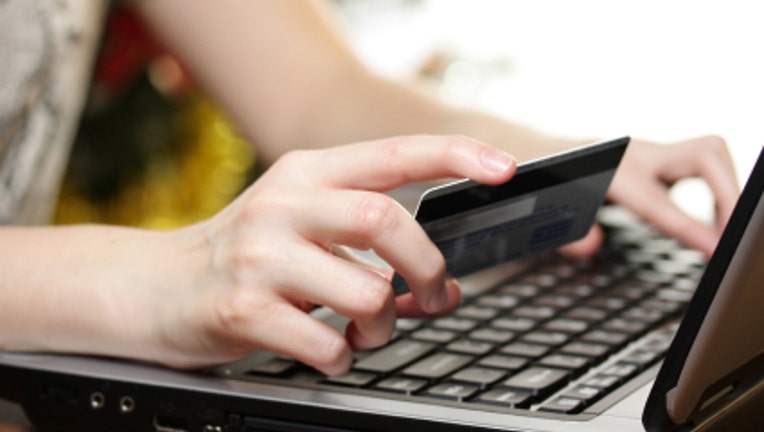 What not to buy in July
Who says you can't find some discount fun during the dog days of summer?
But if you're looking for a bargain in July, you may want to skip shopping for a new TV, and pick up a couple of theater tickets instead.
It's also a good time to use your muscle to work out a better deal at the gym, as some fitness centers see a lull in activity.
Or you could just do some fast walking at a "Christmas in July" sale.
If you're shopping price, you probably won't buy a new grill, designer sunglasses or the latest in fall fashions. (Even if you could picture wearing wool in the triple-digit heat.)
July is a slow month for retailers, and there are some decent discounts and deals -- if you know where to look. So here are a handful of items that will probably see better prices later this fall, along with a few things that could be good values right now, in July.
What not to buy in July: Sunglasses
While shoppers could see some savings thanks to Fourth of July sales, "I also have seen that sunglasses are a much better buy at the end of the summer season," says Andrea Woroch, savings expert with CouponSherpa.com.
"So in July, it's not really a good time to buy them," she says.
Find better deals: In "September and October, when the weather starts cooling down," she says. You can save 40% to 50%.
If you need to buy sunglasses now, search out some of last year's models online, says Woroch. You can save up to 75%.
Watch for "Black Friday in July" or "Christmas in July" sales, says Frank DeBlasi, co-founder of HooplaDoopla.com, a cash-back shopping site.
Because July is often a slow month for merchants, they're looking to juice up sales, he says. And you can find discounts of 20% to 30% on a wide variety of items. While you probably won't find cuts as deep as with the actual Black Friday sales, "You'll find some good deals," DeBlasi says.
What not to buy in July: Beach and pool gear
Want to get a good buy on beach gear? July is probably not the time to stock up.
Items such as beach towels and beach chairs (basically anything with the word "beach" in the name) won't be at their lowest prices in July, Woroch says.
You will find some discounts on beach gear around the Fourth of July. But September is a better time to buy, Woroch says. Look especially for Labor Day sales.
You stand to save up to half off, Woroch says. The downside: limited selection.
What is on sale in July: summer clothing.
Fashion has a calendar all its own. And even though temperatures are in the triple digits in July, retailers are making room on their shelves for fall sweaters, wool separates and back-to-school clothes. So summer items are getting a deep discount, Woroch says.
While you may need to hit sales or look for coupon codes, you can score discounts of up to 40%, she says.
What not to buy in July: Televisions
If you want a great discount on a big-screen TV, you probably want to wait until closer to Thanksgiving or Christmas, DeBlasi says. "You won't see big deals right now," in July.
For TVs, discount season is Black Friday through Super Bowl Sunday, he says. That's when you'll get 20% off and likely score a package deal that could include a DVD player or other extras. Online shoppers will also see a lot of "free shipping" offers.
What is on sale in July: personal electronics.
From laptops to printers, Fourth of July sales mark the start of the back-to-school electronics discounts, Woroch says, adding that you can save up to 30%.
Another good entertainment buy this month: live theater.
Whether you live in the New York metro area or are interested in catching a roadshow production, July is a great time to score theater tickets at a discount, DeBlasi says.
Because everyone is focused on outdoor activities, stage venues are discounting tickets, he says.
You can save up to 30%, DeBlasi says. Either check the website for your favorite local theater or hit Broadway.com.
What not to buy in July: Grills
You're probably not going to find your best prices on grills in July "because it's right in the middle of the summer," says DeBlasi.
Buying with price front and center? Look for deals in October and November, he says. "It's a great time to buy grills because they're getting rid of the year's fleet, so to speak." You stand to save 20% to 30%, or more if you opt for a floor model.
What is on sale in July: home improvement supplies.
Just because you didn't find a deal on that new grill doesn't mean you can't spruce up that patio, deck or indoor/outdoor area. Many home improvement stores "will be offering sales on garden items as well as tools," Woroch says. Look for price cuts of 20% to 25%.
You can get discounts on paint, too. Savvy shoppers can find deals of 25% to 30% off for indoor and outdoor paint, says Sharon Banfield, spokeswoman for PriceGrabber.com.
What not to buy in July: Bicycles, school supplies
Back to school? In July? Not quite yet.
"August and September are the biggest back-to-school supplies months," and that's when shoppers will find the best prices, Banfield says. By waiting, you can save "upward of 30% to 40%."
And if you're looking for a deal on two wheels, then July may not be the best time to buy, Banfield says. Consumers tend to find better bicycle prices in September. Depending on the brand and where you buy, look to save "in the 20% range," she says.
What is on sale in July: gym memberships.
With warmer weather, people are going on vacation or exercising outside, Woroch says. Not to mention that, for many gym members, that New Year's resolution zeal has finally faded.
As a result, many gyms are offering incentives: everything from waiving initiation fees to offering two-for-one memberships and buddy passes, she says.