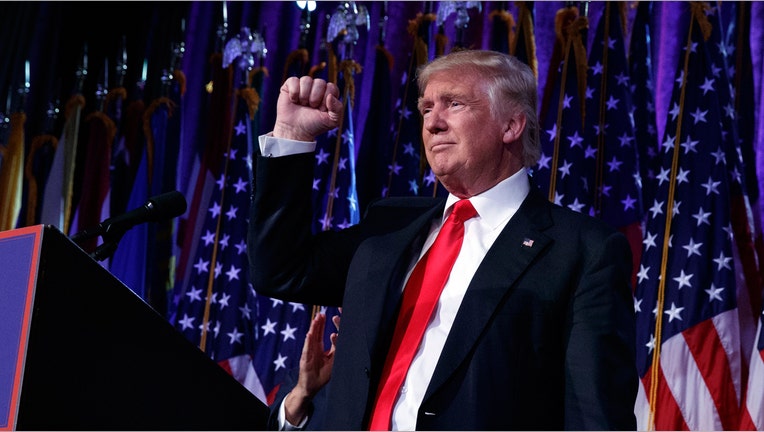 President-Elect Donald Trump
Net worth: $3.7 billion (as of November 2016)
Year of birth: 1946
Education: Fordham University, The Wharton School at the University of Pennsylvania
How Donald Trump's Net Worth Was Built
America's next president, Donald Trump, started his unusual path to the White House in Brooklyn, New York, working with his father and making deals in the real estate development business. From there, he entered the world of Manhattan real estate and eventually branched out into properties throughout the world. And he reportedly banked $3 million per episode during his 11-year run as host of TV's "The Apprentice."
Trump claimed in a presidential campaign disclosure form that he was worth in excess of $10 billion. But Forbes calculates that his current net worth is actually $3.7 billion.
You can use this net worth calculator to see how your net worth compares to the president-elect.
What He's Been Up To (As If You Didn't Know)
During his presidential run, Trump continued to promote his business ventures, including his new Trump International Hotel in Washington, D.C.'s Old Post Office building, less than a mile from the White House on Pennsylvania Ave.
New business lines he has worked to develop in recent years have included fragrances and home furniture and d cor.
Trump has lost some wealth since earlier this year, when Forbes said he was worth $4.5 billion.
Accolades
In 1984, Trump's alma mater The Wharton School honored him with its "Entrepreneur of the Year" award. And other organizations have publicly recognized his achievements in the world of business and real estate.
In addition, his celebrity status has been cemented with a star on the Hollywood Walk of Fame. During the campaign, a protester with a sledgehammer vandalized the star, but it has since been repaired.
RATE SEARCH: Get some interest on your savings starting today! Shop money market accounts at Bankrate.com.
Copyright 2016, Bankrate Inc.