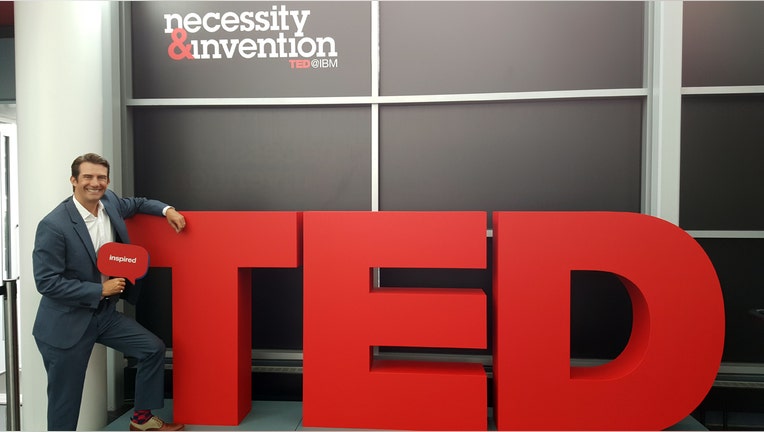 Last week I had the opportunity to be attend TED@IBM in San Francisco, a collaboration between the TED Institute and IBM (NYSE:IBM) designed to highlight a combination of IBM's leading scientists with independent thought leaders devoted to enhancing our everyday experiences through technological innovation.
For those unfamiliar, TED is a nonprofit organization dedicated to spreading ideas through short form web live-to-tape video presentations (18 minutes or less). TED, which stands for Technology, Entertainment, and Design, carefully curates their talks and rigorously prepares the speakers to ensure their ideas are presented in a compelling and entertaining way.
The daylong event consisted of 15 speakers, musical act Lisa-Marie Johnston, and two microdocumentaries. Below are highlights from three of the talks that have powerful ramifications for  business:
The Power of Habit – In his talk titled Hooked: How to Build Habit Forming Products, based on his book of the same title, Nir Eyal discusses the psychology of habit and how digital product designers use this knowledge to create habit forming technology. Eyal defines habit as "a behavior done with little or no conscious thought." The reality is that nearly 40% of our actions throughout a given day are the result of habit, which is why Eyal believes effectively tapping the power of habit can be a tremendous advantage for any organization. Forming a habit starts with the hook. He describes the hook as "an experience designed to connect the users' problem to the company's product with enough frequency to form a habit." We see this play out in nearly all of the technology we use. Whether it's obsessing over Facebook (NASDAQ:FB) likes, sneaking in games of Angry Birds or constantly checking our email, we are constantly being hooked into forming these habitual behaviors.
Although the word habit is often associated with neutral to negative behavior Eyal points out that designing around habit can also be used for good. One example he shares is an app for hooking veterans who suffer PTSD to form a habit of regularly connecting with counselors and peers via mobile technology to aid in their recovery. Eyal closed his talk by cautioning that we should all take stock of those habits that serve us well vs. those that cause us harm.
The Automation of Humor – Vinith Misra took the stage to discuss The Algorithms of Humor. The talk focused on computational humor which Misra describes as the science of "using computers to generate and understand humor." On the face of it the idea of developing computers that can create and respond to humor sounds more like entertainment than innovation. However, Misra's interest is really more about relatability. The reality is digital technology, robotics and automation are rapidly taking on more and more roles in our everyday lives. This means that humans and machines will be interacting more frequently and out of necessity. Let's face it human to human interactions can be challenging. Just as all of us, Misra admits that whether interacting with a human or a machine he can get frustrated. He points out "the difference is that with people I have a safety valve called humor." For humans we can think of "humor as the WD-40 of interactions." Misra explains that "in a world where we are increasingly surrounded by computers we are going to desperately need some of that lubrication or we are going to drown in frustration."
Nurturing Rebels – "Big companies are great at killing new ideas" explained Shoel Perelman in his talk titled How to Nurture Your Rebels. Perelman notes that one of the challenges is the fact that corporate leaders are responsible for getting their employees to converge on a singular mission, so as to harness the power of many. He refers to this as evolutionary innovation where the organization's energy is all focused on heading downstream in one direction. There is no doubt that getting your team to row in unison is critical to achieving forward momentum. However, the unintended consequence of having every oar paddling in unison is that potential new business opportunities that reside in side streams may be missed. The question Perelman poses is how can business leaders nurture those rebels who may not be rowing in unison, but have great potential for paddling a new boat. One solution is to find an external innovation partner. He explains that partnering with an outsider can allow the company to continue its forward moving efforts while allowing internal rebels to explore other opportunities with external co-innovators who aren't mired in the organization's core efforts. Finding the right external resources to nurture your internal rebels can open doors to business opportunities that can ultimately protect and fuel the business. The last thing any business leader wants is for their pioneering rebels to go to the competition.