What Home Improvements Add Value?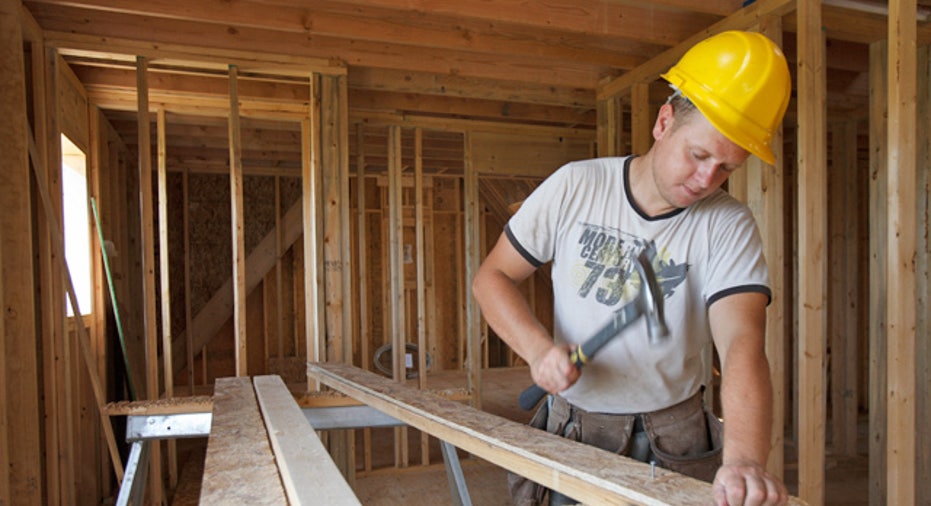 When you decide to revamp your home, the goal is usually to suit your lifestyle and create an ambiance more to your own taste. In a world of financial uncertainties, however, it is crucial to consider the effect on the resale value of your property. Home improvement projects that enhance sought-after features can make your home into an even more valuable asset.
Although the housing bubble burst in 2007, residential property owners are still recouping anywhere between 80 and 90 percent of their home improvement project costs. Looking at the potential returns of each improvement will help you choose the renovations that will make your property better looking, cozier and easier to sell.
Top Six Renovations
1. Modern, Functional and Energy-Efficient Kitchen
Most real estate buyers scrutinize two rooms in the house - the kitchen and the bathroom. Many people consider kitchens to be the heart of the home as a lot of time is spent in this room. Ensure your kitchen is functional with intuitive storage spaces and modern cabinets that are easy to reach. Energy-efficient appliances will attract both environmentally conscious buyers and those with a tight budget. Solid countertops made of natural materials like marble that will stand the test of time can inspire confidence in potential buyers. Simply applying a fresh coat of paint will give your kitchen a complete makeover. You can expect to recoup up to 120 percent of the costs of your kitchen renovations.
2. A Second Bathroom
Adding a second bathroom to your property immediately increases the total value of the house and HGTV reports a return of up to 130 percent on the investment. Any underutilized space in a storage area or under the stairs can be transformed into a second bathroom. The cost of a bathroom project will be determined by the materials used. There are often bargain sales on building materials and bathroom finishes, so keep an eye out for price discounts to reduce the costs of your project.
3. Landscaping
When thinking of ways to add resale value to their property, many people forget the outside of the house and its curb appeal. Real estate agents, however, say that simple pruning and landscaping can both deliver a significant return on investment. Spending as little as 500 dollars on landscaping could bring a return of four times the sum. Neglected gardens and the lack of yard accessories can often create wrong first impressions, which discourage potential buyers from pursuing the opportunity.
4. Modernize Lights
Real estate agents agree that the number one home improvement in terms of boosting the resale value of a property is modernizing the light fixtures. Replace broken switches and go for energy efficient bulbs or lights that have motion sensors. Remember to add outdoor lights as well if you want to make the most of this upgrade.
5. All Improvements that Increase Energy Efficiency
We have already mentioned choosing energy efficient kitchen appliances and light bulbs, but there are many more ways to improve the overall efficiency of your property. Solar panels, insulation and a modern HVAC system will not only add to its resale value, but should immediately start saving you money. After installing energy-efficient insulation, you will notice an instant decrease in your electricity bill. Your total savings could reach up to 2,500 dollars per year. Energy-efficient windows and lights are also popular among property owners who want to save money and who will be considering a property sale in the future.
6. Renovations that Yield the Smallest Return
You may think that certain improvements will add a lot to the resale value of your home, but some of the most common projects will only bring a minimal return on investment. The least lucrative renovations include building a home office, adding a sunroom, installing a backup power generator and adding a master suite to the property. The home office will yield a mere 48.9 percent return on investment, according to US News.
Home improvements today are unlikely to offer the same return that residential property owners used to get before the bubble burst. A few basic and inexpensive changes should, however, boost the resale value of your house and make it easier to sell at a more attractive price.
This article was provided by our partners at moneytips.com.
Read More From MoneyTips:
5 Home Improvement Projects under a Grand
Owner Financing For Buyers 101