What Having a Dog Means to Home Insurers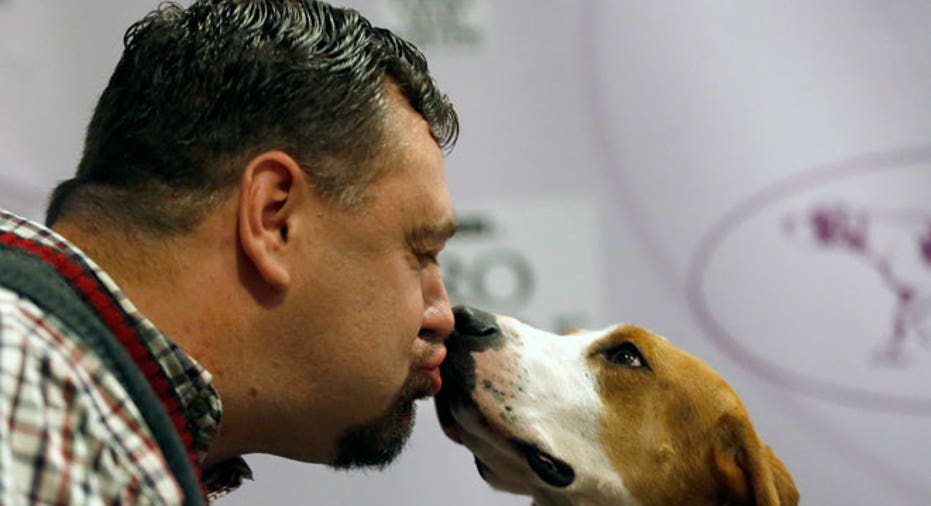 Your dog isn't just a good dog -- he's your best friend who wouldn't hurt a flea.
But you might have to prove it to get your home insurance company to cover him, especially if he belongs to a breed with a reputation as aggressive.
Home insurers are increasingly cautious about providing liability coverage for dogs because pooches are taking a bigger bite out of their bottom lines.
More than one-third of the dollars home insurance companies pay out for liability claims is for injuries caused by dogs. Last year, dog liability insurance claims cost home insurers more than $483 million, according to the Insurance Information Institute (III) and State Farm, the largest U.S. home insurance provider.
The average cost of a dog liability claim nationwide, which was $27,862 in 2013, has grown more than 45 percent in the last decade, thanks to rising medical costs as well as the size of settlements, judgments and jury awards given to plaintiffs, says Loretta Worters, III vice president.
Traditionally, renters and homeowners insurance has covered dog bite liability legal expenses up to the policy's liability limits. But some insurers now require dog owners to sign liability waivers for dog bites, and some exclude certain breeds of dogs, such as pit bulls, Doberman Pinschers and German Shepherds, from liability coverage, or they charge more to cover certain breeds. Some home insurers won't cover dogs, period.
Here's more on home insurance for dog owners.
Showing Your Dog is a Good Citizen
How can you prove your dog is not a risk?
In some cases, especially if your dog has already bitten someone, you might have to resort to purchasing a separate dog liability insurance policy to cover him.
But in other cases, you might be able to persuade your home insurer to cover your dog if you can document that you are a responsible owner.
One way is through the American Kennel Club's Canine Good Citizen program, which stresses responsible pet ownership, features behavior training and has a standardized 10-step test. You sign a pledge to properly confine and control your pet, and your dog, after passing the test, receives a Canine Good Citizen certificate, which you can proudly show your insurance agent.
The program is "widely recognized as the gold standard of behavior for dogs in our communities," says director Mary Burch, a certified applied animal behaviorist.
Started in 1989, the program is open to all dogs, purebreds and mixed breeds alike. Burch says many insurance agents will insure dogs of breeds not otherwise considered insurable if the owner and dog have passed the program's test.
"We've had multiple insurance agents from different companies tell us that as far as they are concerned, the Canine Good Citizen test is as much or more of a way to screen owners as it is dogs," Burch says.
Attending classes for six weeks and training a dog to a national standard says a lot about a person's commitment to a dog. "This is a person who is likely to be responsible," Burch says.
Dog clubs and trainers across the country offer classes to prepare pets for passing the test. Some clubs and trainers offer Canine Good Citizen classes, and others offer general obedience classes, which generally cover all the skills your dog will need to pass the test. When you think you and your dog are ready, you sign up for a test administered by an approved Canine Good Citizen evaluator. You can find an evaluator near you on the American Kennel Club's website.
In the test, the dog should be able to:
Accept a friendly stranger.
Sit politely for petting.
Accept being groomed or examined.
Walk on a loose lead.
Walk politely through a group of at least three people.
Sit and lay down on command.
Come when called.
React politely around another dog.
Remain confident despite distractions.
Maintain good manners when left briefly with a trusted person.
A link to a sample video of a successful Canine Good Citizen test is available on Burch's blog.
Getting Ready for the Test
Just adopted a puppy?
Burch advises enrolling in a puppy socialization class, such as the American Kennel Club's S.T.A.R. Puppy program, which features a 20-item curriculum to help the puppy get used to being around other dogs and people and help you learn how to handle your puppy. Experience in puppy classes makes the transition to training for the Canine Good Citizen program easier than training from scratch when a dog is an adult and has had time to develop bad habits.
"However, you can teach an old dog new tricks and when it comes time to begin training," she says. "It's never too late."
If your dog is an adult and has never been trained, you can train him yourself to prepare for the Canine Good Citizen test, but Burch recommends enrolling in classes.
"Training at home does not provide the socialization opportunities that Canine Good Citizen instructors will provide in a class," she says.
The American Kennel Club's data show that with a good instructor, most dogs can pass the test after six weeks of one-hour weekly classes and daily, 15-minute practice sessions at home.
The original article can be found at Insure.com:Finding home insurance when you have a good dog