What Happens When You Get Sick Overseas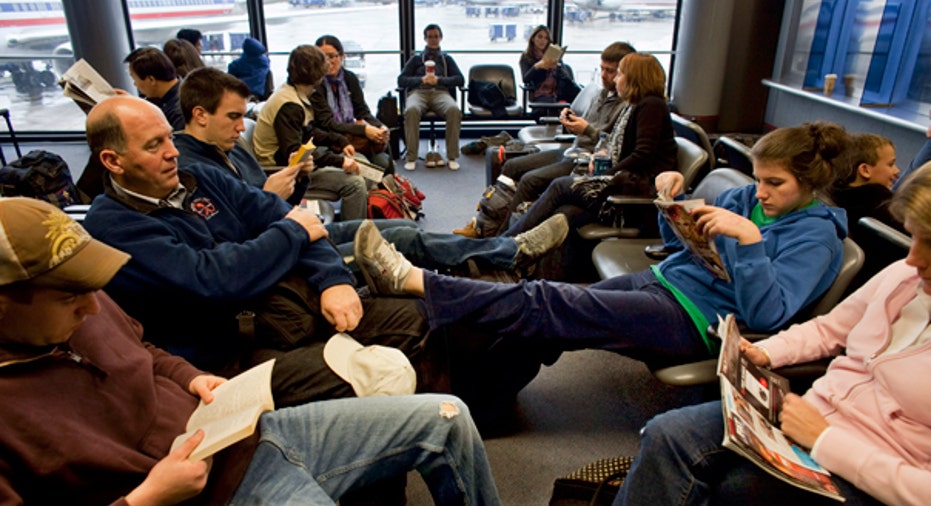 Getting sick on vacation can ruin your plans, but falling ill while abroad can be financially devastating without adequate travel insurance.
Many health insurance policies don't cover medical costs incurred overseas, and for as little as $100, travel insurance can cover where you're health insurance leaves off.
"Some national health-care plans provide limited coverage for their members when they travel outside the U.S. and some don't provide any coverage at all," says Vikki Corliss, a spokeswoman for insuremytrip.com.  "Additionally, most health-care plans do not provide coverage for medical evacuation, which is very important in case of an unexpected injury or illness."
While people traveling domestically may take out travel insurance to cover trip cancelation, inclement weather and other inconveniences, experts say added insurance isn't necessary to cover any medical emergencies since health plans typically cover any accidents or illnesses within U.S. borders.
If you are traveling internationally, Corliss advises checking with your insurer to see how your plan covers medical emergencies. For instance, according to Chris Harvey, chief executive of travel insurance website SquareMouth.com, Medicare doesn't cover most illnesses or injuries that happen abroad.
There are two kinds of medical travel insurance: travel medical and medical evacuation. Typically they are sold as package policies and also include trip cancellation and trip interruptions. Travel medical insurance generally covers medical bills up to a certain amount while medical evacuation picks up the tab if you need to be transported from a hospital, removed from a cruise or evacuated from an emergency situation.
Keep in mind that most policies have a pre-existing condition exclusion which means you won't be covered for any injury, disease or illness present prior to the effective date of the insurance, warns Corliss. You can purchase additional insurance to cover pre-existing conditions.
According to Harvey, a medical evacuation can cost around $40,000, but he says many travelers make the mistake of taking out too much medical evacuation coverage, which drives up the price of the insurance.
"If you are looking to pay extra for medical evacuation above $250,000, it's not a good use of your cash," he says, adding that for the medical portion of it anywhere from $50,000 to $100,000 in coverage is sufficient.
The cost of travel insurance varies depending on whether you purchase a package policy or only medical and medical evacuation coverage. Package policies that include trip cancellation, interruption, baggage and travel delay, as well as medical and emergency evacuation typically costs  4-8% of your total trip cost, says Corliss. "If the cost of your trip, including all non-refundable, pre-paid items is $1,000, a package policy will run 4-8% of $1,000 or $40-$80."
The cost for travel medical and medical evacuation depends on your age and the amount of coverage, but experts say it typically runs 1% to 4% of the total trip costs if bought outside of a package. "The older you get the more it cost," says Harvey.
Although most tour operators will sell their own travel insurance, experts say it's usually better to go with a third party. "Typically coverage offered by suppliers are either vouchers or if insurance, provide absolutely no protection or recourse if the travel supplier goes bankrupt or becomes financially insolvent," warns Corliss. She suggests carefully reading all the fine print if you do opt to buy insurance from the tour operator.
When choosing an insurance provider, experts advise finding one that is financially stable and has at least an 'A' rating from A.M. Best, which rates the financial stability of insurance providers.  It's also important to verify the company is licensed and is in good standing with the Better Business Bureau. Also be sure to read consumers reviews of how potential insurers handle claims and their level of customer service.