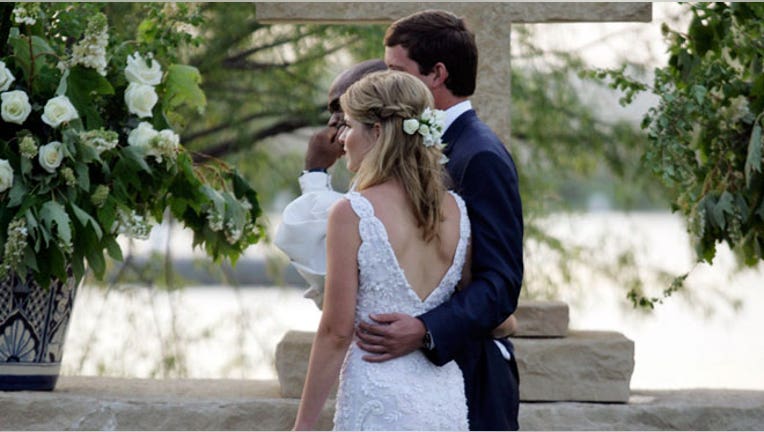 Joe Palumbo, co-owner of Camelot Limo, puts it bluntly when he calls weddings the "Super Bowl of love."
"During 2008, I had guys who were unemployed booking Rolls Royces for their little girls and borrowing against everything they had," he says. "Weddings are always recession-proof. It just never stops, because it's a 'memory day'—you make it everything you can."
The wedding industry proved resilient in the 2008 financial downturn where the average budget was actually more than what brides are spending today. According to Jamie Miles, editor at TheKnot.com brides spent on average  $29,334 in 2008, compared to $28,427 in 2012 and she expects that number to continue to rise.
Spending Trends: Then vs. Now
"The trend is that budgets are increasing again," Miles says. "People are spending the most that they have since 2008. Weddings are truly recession proof—people find this to be one of the most significant events in their lives and aren't going to skimp."
She adds that couples might have already been too far into their planning and made commitments to vendors when the economic downturn hit, making to too late to backtrack.
Ara Farnam, wedding consultant and owner at Rock Paper Scissors Events, says there was clearly more hesitation about spending money during the recession and saw many couples postpone their nuptials.
"It didn't seem like a good time to be spending," Farnam says. "People are more willing to spend now, but styles have changed because of the recession."
Weddings Post-Downturn
Farnam's average client budgets around $100,000 to $150,000 for the big day, and that it took a couple years after the height of the downturn for brides to be interested in having a big wedding.
"2011 was a transition year. During the recession, DIY [do-it-yourself] was a big trend, with all extremely inexpensive materials. Today it's more glamorous and refined."
Palumbo says the average amount his clients spend on wedding transportation runs between $1,000 and $1,500.
"I've had budgets as big as $5,000. Once you're in that cycle [of spending] it's hard to stop. But people will never stop falling in love and getting married, so you can't lose money [in the wedding business]."
Lauren O'Shaughnessy and Kristin Doggett, co-founders of wedding planning company Bellafare in New York City, started their business during the recession, and the pair have noticed a shift toward "a more refined wedding" in the past year.
"We are all tired of mason jars," O'Shaughnessey says. "Everything is more elegant, romantic—and I think there is a trend toward the more classic wedding. Something that will withstand the test of time."
Budgets are getting bigger too, Doggett adds, but also "smarter."
"People are more aware of what they are spending their money on," O'Shaughnessey says. "They don't want to spend so much money on stationary. They are careful about where they are allocating their money. It's less OK to spend a ridiculous amount of money on tents than they would have in the past."
The Year of the Guest, and Other Hot Trends
The bride and groom are still the center of attention on their big day, but Miles says that couples today are focusing even more on their guests than they had in the past. Couple s are spending more cash on events like a brunch the morning after the wedding, fancier rehearsal dinners and gifts for coming to the wedding.
"They want the people who are invited to have a special experience, and enjoy the day as well," she says.
Another big trend this year is spending a lot, but having the affair look understated. Miles says rustic weddings are popular, with couples attempting to achieve homespun elegance.  She points to Facebook Founder and billionaire Mark Zuckerberg's intimate ceremony at his own home that created more of a personal feel.
"It's still pricey, but may not come off as $50,000," she says. "[Couples] want more handmade touches to create a theme."
Couples are also live streaming their nuptials for guests who can't make it, Miles says, and videographers are increasingly present.
"They aren't spending as much money on photographers, but people are sharing more elements of their wedding," she says. "It's more social on Facebook and Twitter, and people are even live streaming their wedding. This makes them still a part of your day, even if they couldn't make the event."