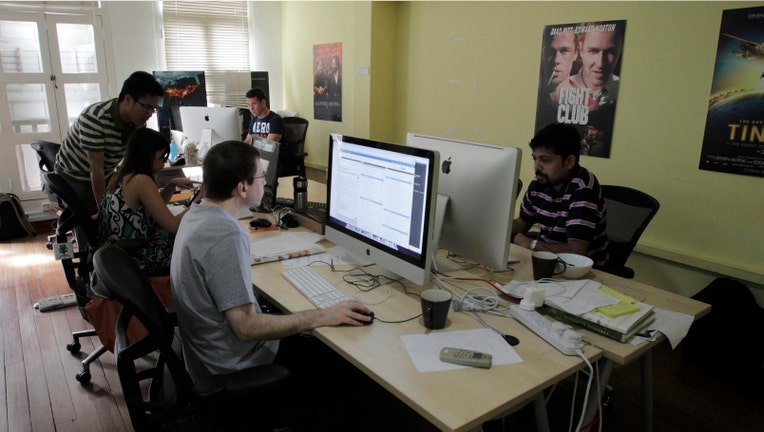 Grads on the job hunt looking for a good cultural fit and an ideal benefits package may be tempted to turn to employer review sites when scoping out potential employers, but experts warn against reading too much into online commentary.
Sites like Glassdoor.com and Indeed.com allow current and former employees to anonymously rate companies and share their own experiences with others, shedding insight on employer reviews, salaries, CEO approval ratings and information on competitors.
While job seekers can glean useful, objective information from these sites, it's important that grads keep an open mind when it comes to personal reviews, says Al Taylor, Research Partner at WorkplaceDynamics.
"Some reviews may be accurate, because they are a representative sample of employees at the company," he says. "The majority will be an unrepresentative sample, with a disproportionate number of negative employees. The problem is that you don't know which case it is."
How employer review sites can help job seekers
Grads on the job hunt can use employer review sites to find information on salary data, potential interview questions, and more information about a company's culture and values, says Taylor.
Additionally, these sites can be helpful in finding out more about companies that have posted open positions, says Kimberly Baker, Career Services Manager at Bryant & Stratton College Online
"I encourage students to use employer review sites as supplemental information to other research such as looking at a company's website, LinkedIn profile and/or speaking with people they know who work at the company," she says. "The information on employer review sites can help students adjust the tone of their cover letter or know what to expect during an interview."
Don't get swept away by negative reviews
With a typically low percentage of employees submitting reviews, the overall company rating is usually based on the opinions of a few individuals--disgruntled employees are five to eight times more likely to leave a review than their positive colleagues, notes Taylor.
"It is not a representative sample of employees that are completing reviews–if this was the case, then the reviews, especially when the sample size is high, would quickly tend to the average view across all employees," he says.
As with any online review, grads should take both positive and negative comments about a potential employer with a grain of salt.
"There are always two sides to a story so you can't jump to strong conclusions because of one review," Baker says. "If, however, the overall tone of most of the reviews is negative, further investigation is warranted and should be conducted prior to proceeding."
Grads who are already gainfully employed and considering submitting an online review of their employer should tread cautiously about posting about any dissatisfaction or personal issues, says Lauren Berger, CEO of InternQueen and author of All Work, No Pay: Finding An Internship, Building Your Resume, Making Connections, and Gaining Job Experience.
"The words and opinions you put online can come back to haunt you," she says. "People change jobs every three years these days on average and you never know where your former employers will end up. Don't burn any bridges."
Alternative resources for company research
When researching potential employers, the experts recommend using a variety of resources to get a more well-rounded view on how the company operates.
Taking a closer look at the company website can help grads assess if their values and culture would provide a good environment.
"Do you like a formal or informal workplace? How important is work flexibility to you?" says Taylor.
During the formal interview process, grads can ask questions to assess if the company and their mission would ultimately be a good fit, suggests Taylor.
"What is direction of the company? What will it look like in five years' time? What are examples of how the company communicates to employees about important information? What are the strengths of the leaders?"