What Falling Off the Fiscal Cliff Means for Employers, Jobs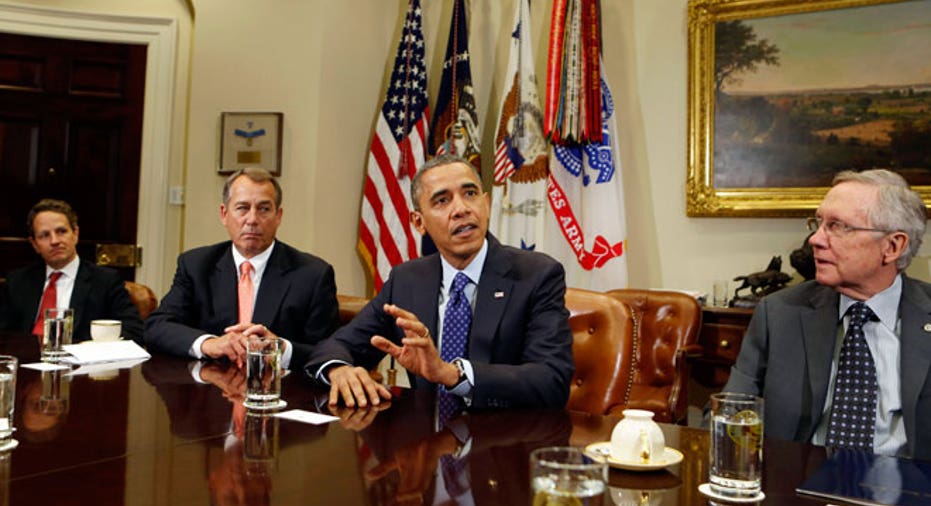 If no deal is made ahead of the "Fiscal Cliff" deadline, what exactly will it mean for your business?
It's not hard to find ominous projections as to what it might mean to the economy if lawmakers don't come to a new agreement ahead of the date when scheduled tax policy changes are to take effect. The Congressional Budget Office said in its latest economic report that if a deal isn't reached by January 1, 2013, the economy will likely fall into recession. And according to the Tax Policy Institute, nearly 90% of Americans will pay more in taxes if a deal is not reached.
But how could this directly impact your business?
Small Business & Entrepreneurship Council chief economist Ray Keating said he agrees with the Congressional Budget Office's belief that falling off the cliff means falling back into recession. Having small businesses pay more in taxes will not help spur economic growth, Keating said.
"For investors, businesses, it will be bad news across the board," he said. "If personal income taxes and capital gains taxes go up, no scenario is a positive [one] for small businesses or the economy."
While the spending side of the issue is a concern, the potential for tax increases is more potent for small business owners who will also have to deal with new taxes under Obamacare, Keating said.
Chris Whitcomb, tax counsel for the National Federation of Independent Business, said falling off the cliff with no deal will also create more economic concern for business owners considering potential hires or expansion.
"This impacts consumer confidence, as well as a large amount of folks that will want to do business," he said. "Their cash flow and post-tax profits that would be reinvested will be impacted."
A survey from Newtek of nearly 1,000 small businesses found 43% of business owners believe only a temporary fix will be reached by Dec. 31, while 32% believe there will be no resolution before the New Year. Twenty-five percent are more optimistic, saying they believe a full solution will be reached before the deadline.
More than half of businesses (64%) said they are not worried about how the fiscal cliff will impact their business, while 36% said they are concerned.
And as the window for a solution gets smaller and smaller, Keating said his confidence is wearing thin.
"I would have said a few weeks ago that they would work it out, but I am just not sure these days," he said. "I do this for a living and don't know. So you can imagine what the average small business owner is thinking."