What Entrepreneurs Can Learn from Peyton Manning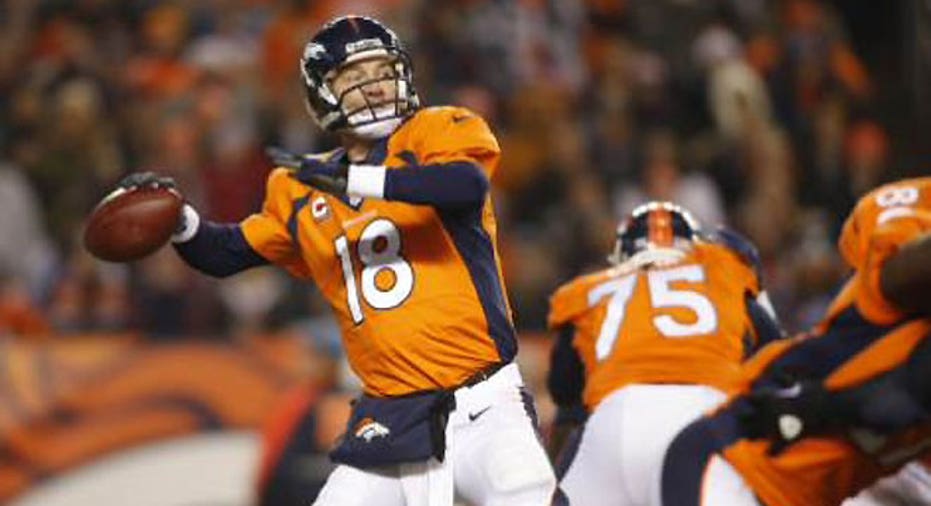 Despite all that he has accomplished in the NFL, Peyton Manning still faces questions about whether he is a "big game" quarterback. Manning, who was the MVP of Super Bowl XLI, had a losing post-season record until Denver's victory against New England and arch rival Tom Brady in the AFC Championship Game.
Manning, a four-time MVP and 13-time Pro Bowler, this year set the mark for most passing yards (5,477) in a season and most touchdown passes (55) in a season, including a record-tying seven in one game. He is trying to become the first quarterback in league history to lead two different teams to Super Bowl victories.
Peyton sets a fine example for small business owners:
Consistency
Peyton Manning holds the record for the most regular season games with 300+ passing yards (84 and counting), has the most consecutive seasons with at least 25 touchdown passes (13), and has set the standard for the number of career games with a completion percentage of 70%. One can argue that there has never been a more consistent NFL player day-in and day-out. Small business owners must keep a consistency of operation in order to deliver the same level of quality every day for their clients.
Ability to Bounce Back
Experts wondered whether Manning would ever be the same following career-threatening neck surgery that caused him to miss the entire 2011 season. The 37-year-old quarterback proved he is as tough as they come and has arguably been better than ever before in leading Denver to 13-3 records both last year and this year. He now is poised to bring the Broncos their first championship since 1999.  Likewise, entrepreneurs have to be persistent.  During the startup stage, they frequently run into obstacles, including an inability to secure small business financing. The successful ones keep at it, just like Peyton Manning.
Intelligence
Denver runs a high octane offense that often operates without a huddle. Part of this success stems from the fact that Peyton Manning is widely regarded as the smartest player in the NFL -- perhaps the smartest of all time. A great student of the game, he is able to read defensive threats and respond quickly to them. Any small business owner can appreciate the importance of outmaneuvering the competition.
Likeability
Peyton Manning has one of the highest Q ratings of any athlete in any sport. He is recognized as one of the NFL's most marketable player and has numerous endorsement deals. Manning is a spokesperson for Reebok, Buick, Gatorade, Papa John's and DirecTV. Part of what makes him so successful is his southern boy charm and sense of humor. Despite all his success, he is unafraid to poke fun at himself. Likeability is important in marketing. Small business owners who are liked, respected and don't take themselves too seriously usually get the job done well.
Leadership
In a recent study conducted by executive recruitment firm Korn/Ferry, respondents were asked which current NFL coaches and quarterbacks would make the best CEO. Peyton Manning, while maybe not the most athletic quarterback, is often cited for being a true field general. More than one-third (36.3%) of people surveyed identified Peyton Manning as the active QB who would make the best CEO, followed by Tom Brady at 21.8% and Peyton's younger brother, Eli Manning, at 11.4%.
"What I respect about Peyton Manning is that he came back from a career-threatening injury and has performed at an even higher level," said Jed Hughes, vice chair and global sports practice leader at Korn Ferry and veteran NFL coach who served under Hall of Famers Chuck Noll and Bud Grant.  "However, there is pressure on him to seal the deal with a Super Bowl win."
Rohit Arora is co-founder and CEO of Biz2Credit, an online resource that connects 1.6 million small business owners with 1,200+ lenders, credit rating agencies and service providers such as CPAs and attorneys via its Internet platform.  Since 2007, Biz2Credit has secured more than $1 billion in funding for small businesses across the U.S.  Follow Rohit on Twitter @biz2credit.