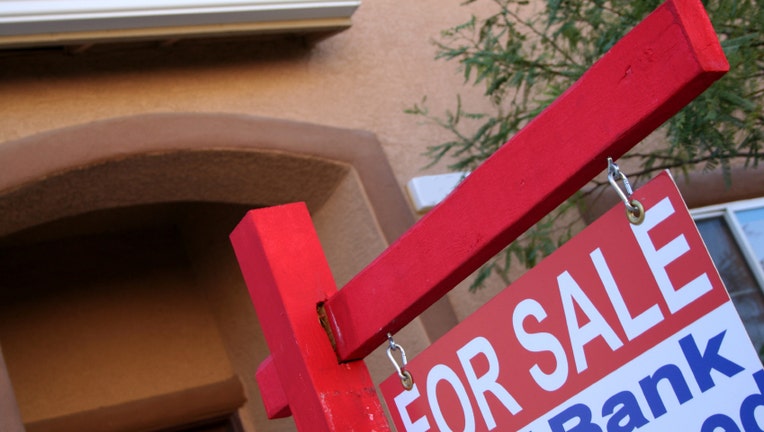 The days of record-low interest rates and bidding wars may be a thing of the past in the new year.
"For 2014, we expect that affordability will be worse," says Jed Kolko, chief economist at real estate website Trulia.
Experts say home buyers and sellers should brace themselves for higher mortgage rates and increased inventory in the New Year along with looser mortgage lending standards.
The Federal Reserves' $85 billion bond-buying program has kept interest rates at or near record lows over the last few years, but the central bank will start tapering its purchases in January, a move that some experts say will cause mortgage rates to increase.
"…We will see mortgage rates shoot up," says Svenja Gudell, director of economic research at real estate website Zillow. She points out that just talk of tapering in September sent rates jumping to around 4.6%. While rates have since moved back down, she doesn't expect them to stay there too long. "Will likely see mortgage rates move up in the coming months."
While buyers will pay more in terms of their interest rate when purchasing a new home, Zillow predicts they will have much more inventory to choose from in 2014. Tight inventory levels in some markets led to bidding wars breaking out across the country in 2013. Not only were would-be buyers competing with other buyers, many were going head to head with investors making all-cash offers.
In 2014, Zillow predicts the appreciation of home values will slow. "We had around 5% appreciation in 2013 and next year we think it will be close to 3%," says Gudell. She attributes the decline to the market stabilizing. "This year there was such a feeding frenzy, especially in the summer. We don't think we will see that next year."
Higher prices will lead investors out of the market, further helping the inventory levels. Rising mortgage rates will also have a negative impact on demand next year.
Kolko at Trulia predicts it will be easier for buyers to get a loan in 2014 as refinancing demand wanes and banks look for other revenue sources. "It will be easier to get a loan but you will be paying more for that loan," he says.
Because interest rates will be higher and investors have exited the market, Zillow is predicting the homeownership rate to continue to fall and dip below 65%. During the height of the housing bubble, homeownership stood around 70% with a large portion of owners not in an ideal position to own a home.
The wave of foreclosures and plunging home prices after the bubble burst made homeownership less attractive and many would-be buyers turned to renting.
Given the bidding wars and buying frenzy that defined 2013, one thing real estate experts are expecting to see in the new year are more savvy buyers. According to RedFin spokeswoman Rachel Musiker, there is a lot of demand leftover from 2013 and even 2012 and these buyers know the market and have high expectations.
"Redfin agents have told us that their clients are coming into 2014 ready to win, prepared to negotiate aggressively to get under contract before mortgage rates rise," says Musiker. "We're anticipating that this year's buyers will be savvier than ever."