What Advice Would You Give Yourself?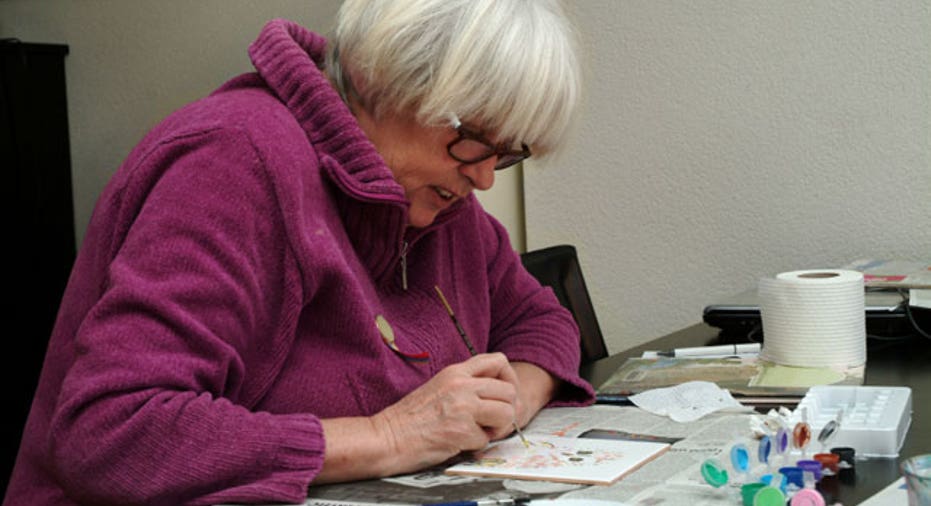 What would you tell a 20-year younger you?
This was the question posed by a post on my Facebook feed recently and it linked to a blog entry about how one man, Bobby Lehew, would respond. It was filled with wonderful wisdom and peppered with wit.
This got me thinking that as we enter a new school year, a time where even non-students like to get a fresh start, its worth putting out some ideas that help people drill down on whats important as they close out 2011.
So grab your pen and notebook or pull up that cute yellow pad feature on your iPad and play around with some of these exercises. You never know what will come spilling out and change your entire perspective.
Why not start with the one I just floated from Facebook: What would you tell a 20-year younger you? Further, you can apply that in another way.
One of my favorite resources as a life coach is a bestselling book called The Artists Way by Julia Cameron. Its designed as a 12-week program and I recommend engaging it full on with a buddy or on your own. However, when I need to help my clients blast through creative blocks or clarify what they want, it is often helpful to pull out some of the exercises Cameron has outlined in the book.
She has one called Time Travel that relates to the opening question above. It goes like this: Describe yourself at 80. What did you do after 50 that you enjoyed? Be very specific. Now, write a letter from you at 80 to you at your current age. What would you tell yourself? What interests would you urge yourself to pursue? What dreams would you encourage?
And then, Remember yourself at eight. What did you like to do? What were your favorite things? Now, write a letter from you at eight to you at your current age. What would you tell yourself?
What seem like innocuous little musings often turn out to be transformative. Trust me. Ive experienced it and Ive seen it work magic with clients.
Here are some other ideas from The Artists Way:
~ Imaginary Lives If you had five other lives to lead, what would you do in each of them? (Cameron, for example, would be a pilot, a cowhand, a physicist, a psychic, a monk.)
~ List 20 things you enjoy doing. Whens the last time you did each of them? Put the approximate date next to each item on the list. Now pick two and make them goals for the next week or so.
~ List five people you admire. List five people you secretly admire. What traits do these people have that you could cultivate in yourself?
~ Finish these statements: If I were 20 and had money & and If I were 65 and had money &
While these tasks have been taken out of context (and again I recommend doing the whole book), on their own they can assist you in identifying ways youre stagnant or in bringing submerged passions to the surface.
Over a decade ago when I created my secretly admire list it included Frank Sinatra, Howard Stern and Madonna, so it seems I was hoping to cultivate more courage to eschew convention and do things my way.
I once had a client who figured out his new career direction via the Imaginary Lives exercise. And those who Ive asked to list things they enjoy doing and then do them find that at the very least they have less stress and at most their life satisfaction doubles.
If you prefer to go straight-up simple, how about looking at each area of your life -- i.e., work, home, spirit, health, relationships, creativity -- and determining what you want to be different by the end of the year. Youve got four months to make it happen or at least set it in motion.
So if your goal is To have a neat, clean home office where I can find anything within a minute, then you can break it into weekly actions. This week I will tackle the standup file. Next week I will go through the pile of mail I keep meaning to get to. And so on.
Lets say the goal is Meaningful, lucrative work that uses my gifts. Lay out your gifts. Express clearly how youd use them in an ideal world. Research the possibilities. Sometimes it requires patience, but I have had joyful emails from clients who finally get what they want and attribute it to their articulating it and making it come alive in our work together.
So go ahead. Shake it up. Learn. Venture. As the aforementioned blogger said in answer to what hed tell his 20-year younger self:
Be bold: youll be surprised how many people let timidity hold them back.
Nancy Colasurdo is a practicing life coach and freelance writer. Her Web site is www.nancola.com and you can follow her on Twitter @nancola. Please direct all questions/comments to FOXGamePlan@gmail.com.