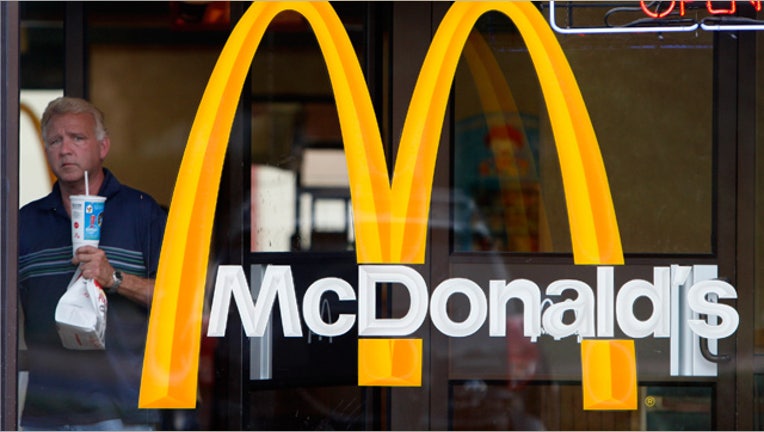 In an attempt to help its workers, McDonald's (NYSE:MCD) may have just hurt its own brand.
The fast-food giant recently released a financial advice website and tool to help its employees "make every day and every dollar make a difference," according to the site, but it may have inadvertently hinted its employee pay isn't adequate.
The site, Practical Money Skills for Life, includes a budget journal with a sample monthly budget to help "get your money on track" but it includes wages from two jobs. The first job brings in $1,105 a month and $955 from a second job. On the federal minimum wage of $7.25, working 40 hours a week for four weeks, an employee would earn $1,160 before taxes.  Some say the tool may have implied McDonald's workers need a second job in order to make ends meet.
"In an effort to provide free, comprehensive money management tools, McDonald's first used the Wealth Watchers International budgeting journal when this financial literacy program launched in 2008.  As part of this program, several resources were developed including a sample budgeting guide, an instructional video and a web resource center that had additional tools and information. The samples that are on this site are generic examples and are intended to help provide a general outline of what an individual budget may look like," a representative for McDonald's said in an email statement to FOXBusiness.com.
The restaurant declined to comment on the average salary of its workers and the percentage of workers who have a second job.
While many are calling the fast-food chain's budget calculator an inaccurate representation of actual living costs, Cliff Courtney, executive vice president of Zimmerman Advertising, says the move shows sensitivity to workers.
"They are trying to help their employees manage their money—it's hard to find fault in a company giving tools to employees that they would otherwise have to pay for," he says. "McDonald's is typically a company that gets a lot right. They have done their homework and may know those below a [certain salary line] have a second job."
Employee interaction is critical to the success of McDonald's, says Allen Adamson, managing director of branding firm Landor Associates. That means employees need to feel happy and appreciated from management to relay that sentiment on to customers.
"They need to make sure their workforce is energized and positive and delivers the brand," Adamson says. "You touch the brand through its employees. McDonald's is doing the right thing in the long term, helping employees better managed their life, budget and making sure they are well-balanced."
Precious, a 22-year-old cashier at a New York City McDonald's, says she makes $7.25 an hour and works at the chain full-time and doesn't have a second job. She was unsure if her coworkers had other jobs.
While she was unaware of McDonald's new program, as were several other New York City McDonald's employees, however Precious says she would be interested in learning more about it.
"It's important—everyone needs to learn how to budget," she says.
Courtney agrees and says McDonald's is in the right.
"It's hard to knock an idea that helps people with something there is a need for." With that said,  Adamson says perception is everything, so even if McDonald's meant the tool to be helpdul, if it's perceived as tone-deaf, that can be a branding issue.
"If a brand looks as if it's not treating employees well, it will run into trouble," he says.