What $250,000 Can Buy In Different U.S. Housing Markets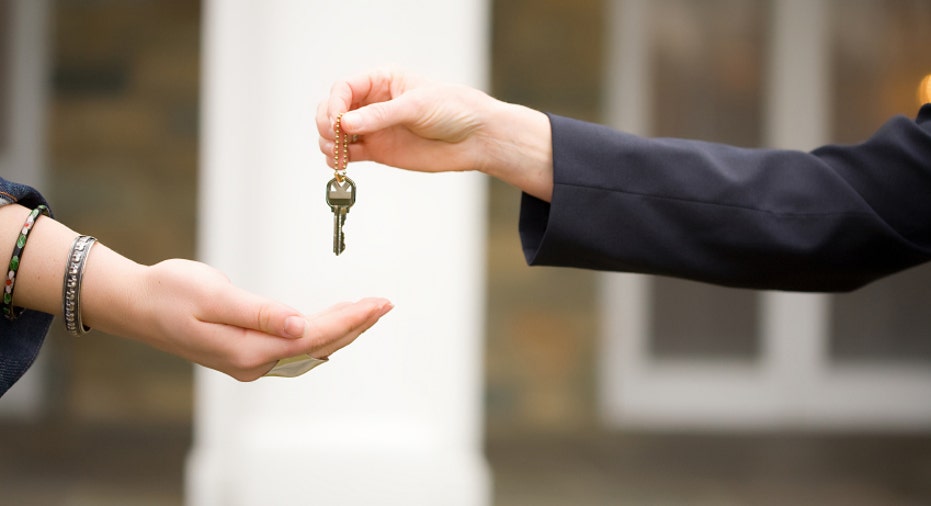 Real estate is local, even during a national recession that has caused a bottoming of the U.S. housing market. So whether buyers are scouring the Denver real estate market for deals or peeking at Indianapolis homes for sale, what home shoppers can get for their money varies greatly depending on where they're looking.
We thought it would be interesting to check on some housing gems in a price range about $100k above the U.S. median home value, which currently hovers around $146,900. With interest rates for 30-year fixed mortgages continuing at less than 3.8 percent, a price point of $250,000 seemed a sweet spot to demonstrate what the market's like for potential home shoppers.
Denver, CO The Denver housing market took another step toward recovery in February, with home values rising month-over-month and flat year-over-year. According to housing economists, what's driving the market is a surge in the number of first-time buyers and move-up buyers targeting lower-priced homes.
2575 S Race St, Denver CO (below)
For sale: $250,000 This 2-bedroom 1-bathroom Denver home for sale offers lots of character and plenty of modern updates. Set just a block-and-a-half from Denver University and half a mile from Porter Hospital, this charming ranch features hardwood floors, a new roof and a large backyard area for entertaining.
Minneapolis, MN The Minneapolis-St.Paul area is the 16th-largest metropolitan area in the U.S., with approximately 3.3 million residents. Six Fortune 500 corporations make their headquarters in the Twin Cities, making the metro area a viable option for home shoppers. Current Minneapolis median home values hover around the national level, at $147,500.
5120 28th Ave S, Minneapolis, MN (below)
For sale: $244,900 Located near Lake Nokomis, this 1 1/2-story home has 3 bedrooms with over 2,000 square feet of open living space. Originally built in 1927, the Minneapolis home for sale has been completely remodeled featuring hardwood floors, a gas fireplace and a master suite with walk-in closet. The kitchen boasts granite counter tops, stainless steel appliances and a breakfast bar.
Portland, OR Since last April, the median list price for homes in Portland have been holding steady at around $220,000. With a population of 2.25 million people, Portland is Oregon's most populous city and the third most populous city in the Pacific Northwest, after Seattle and Vancouver, Canada.
14128 SE Insley St, Portland OR  For sale: $239,950
Built this year in a brand new subdivision, this 4-bedroom, 2.5-bathroom home has just hit the Portland real estate market. The 2,276-square foot home is walking distance from Powell Butte Recreation Park and boasts an open floor plan and hardwood floors throughout.
Indianapolis, IN Unlike many housing markets across the U.S., Indianapolis has seen a gradual rebound with median home values up 2 percent month-over-month. With home prices more affordable than they have been in decades, there are plenty of great deals out there for home buyers. Current Indianapolis list home prices are significantly below the national level, hovering around $100,000.
4526 Fairhope Dr, Indianapolis IN 
For Sale: $250,000 For $250,000, this Indianapolis home for sale has quite a bit of space. Boasting 4 bedrooms, 2.5 bathrooms and nearly 3,000-square feet of living space, this home features a variety of amenities including walk-in closets, a jetted hot tub, spacious kitchen with breakfast bar and a heated/cooled 3-car garage.
Baltimore, MD With a total of 620,961 residents in 2010, Baltimore's population has decreased by one-third since its peak in 1950. The city was once a predominately industrial town, with an economic base focused on steel processing, shipping, auto manufacturing and transportation. Median home values in Baltimore are currently $99,000.
1538 S Hanover St, Baltimore MD 
For sale: $250,000
Located just an hour outside of Washington, D.C, the Baltimore neighborhood of Federal Hill boasts this charming 2,040-square foot brick town home. Featuring 3 bedrooms and 2 bathrooms, the house has hardwood floors throughout, an enclosed backyard, rooftop deck and a finished basement.
Read more from Zillow
Homes You Can Get for $150,000
Homes to Turn You Green With Envy
These High-End Chalets Aren't for the Average Ski Bum