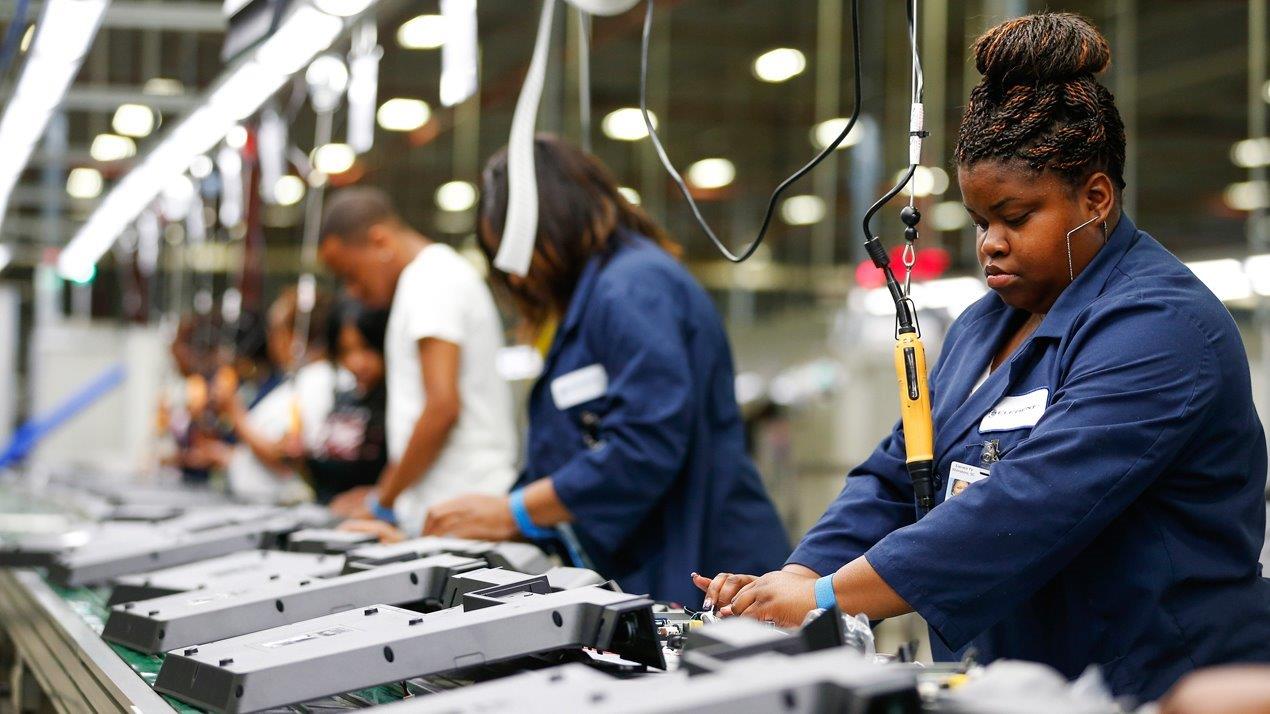 The U.S. economy added 263,000 new private sector jobs in March, according to ADP, but Korn Ferry Vice Chairman Alan Guarino says determining the key areas for job creation isn't easy.
"What we have right now is what we're calling a head-scratching job market. If you look at global GDP, ex-India and China, it's not exactly robust, but we're adding jobs," Guarino told the FOX Business Network's Maria Bartiromo.
Guarino says along with Health care and professional services, a leading area for job growth is emerging tech.
"The other thing I think that's exciting is emerging tech. Here in New York City 'Silicon Alley' if we poll the job postings that are covering that market which are startups, 18,000 jobs posted in New York City alone for what is 'Silicon Alley,' developing and starting new companies."
While technology is a necessity for companies, Guarino doesn't see it as a growth driver.
"Technology, while it is tremendously evolving, it's a commodity.  If you don't do it you die, but if you do do it, you don't get ahead."
So what gets you ahead? "Talent is the secret weapon," Guarino said. "We'd love to see human capital as an asset on the balance sheet and I think that's coming.  We did a study that there's $1,200 trillion at Korn Ferry, $1,200 trillion worth of human capital deployed today, creating basically productivity and there's only $520 trillion in physical capital."
More from FOXBusiness.com
The immigration debate is another factor that Guarino believes could impact the US job market.
"The whole immigration issue is critical to the workforce planning of the nation.   I have friends, Porpiglia Farms in upstate New York, it's critical for them.  Without the visa programs they literally can't staff these farms."