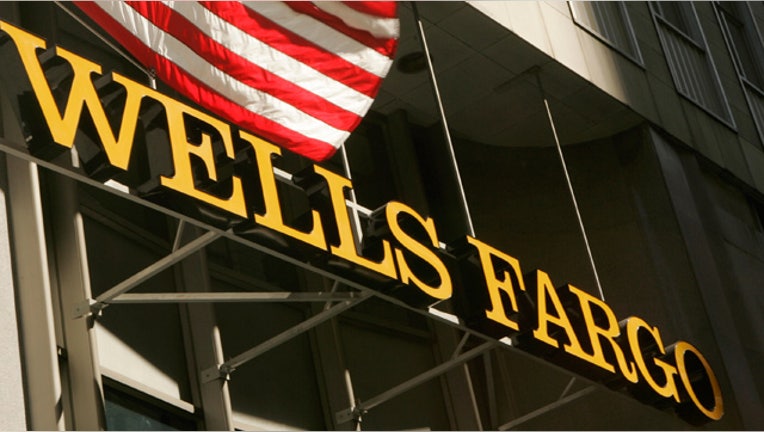 Buoyed by improving credit conditions, financial giant Wells Fargo (NYSE:WFC) beat the Street on Tuesday with a 20% jump in fourth-quarter profits.
The San Francisco-based lender said it earned $4.11 billion, or 73 cents a share, last quarter, compared with a profit of $3.41 billion, or 61 cents a share, a year earlier. Analysts had been calling for EPS of 72 cents.
Revenue slipped 4.1% to $20.6 billion, however that still exceeded the Street's view of $20.08 billion.
"I'm extremely pleased with Wells Fargo's performance in 2011 -- including strong deposit and loan growth, record cross-sell and record earnings," CEO John Stumpf said in a statement.
Wells Fargo's results were helped by progress in the credit markets and general economy: credit-loss provisions tumbled to $2.04 billion from $3 billion the year before.
Net charge-offs slid to 1.36% on average from 2.02% the year before and 1.37% in the third quarter. Nonperforming assets dropped to $26 billion from $26.8 billion the prior quarter.
In another positive sign, Wells Fargo said it is lending more. The company reported total loans of $769.6 billion, up $9.5 billion from the end of the third quarter.
Wells Fargo also continued to strengthen its balance sheet ahead of more stringent capital requirements. The lender said its Tier 1 common equity rose by $3.2 billion to $95.1 billion.
In contrast with Wells Fargo's results, rival Citigroup (NYSE:C) posted earnings that missed estimates on Tuesday and JPMorgan Chase (NYSE:JPM) disclosed weaker-than-expected revenue last week.
Shares of Wells Fargo rose 0.84% to $29.86 ahead of the open, putting them on track to add to their 2012 gain of more than 7%.