Wells Fargo Profit Rises 1.7% in 3Q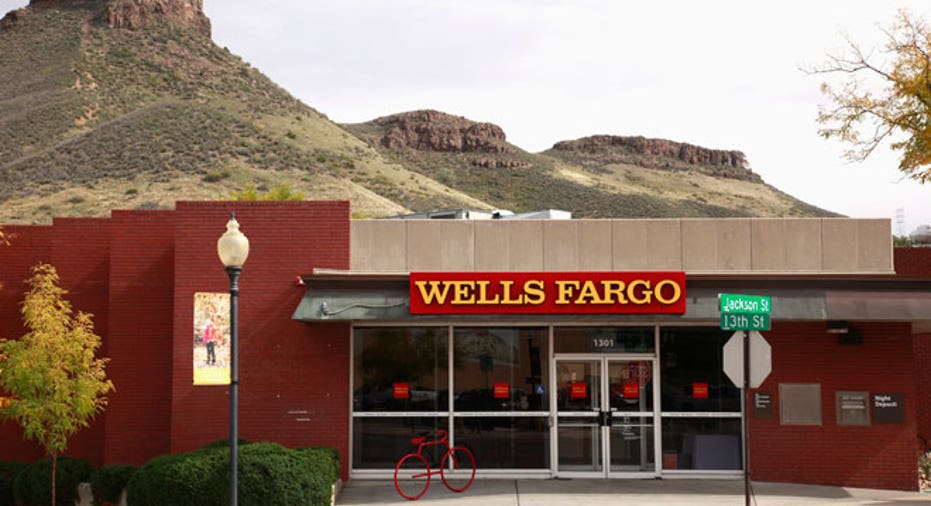 Wells Fargo & Co (NYSE:WFC) said third-quarter profit rose 1.7 percent, after the biggest U.S. mortgage lender's home loan business eked out its first income increase since the end of 2012.
The bank made more money from selling home loans to investors during the quarter, allowing it to post a 2 percent increase in mortgage banking income even as it made 40 percent fewer home loans compared to the same period last year.
The U.S. mortgage market is showing some signs of stabilizing, after plunging for about a year. Higher home loan rates in the middle of last year cut into consumer demand to refinance mortgages, hurting results at most major U.S. banks, but rates are now in more of a holding pattern.
The results underscore how critical mortgage income still is to Wells Fargo. Although the bank often talks about its 89 other businesses, its fortunes in any quarter often depend largely on the home loan market.
Fourth-quarter mortgage volumes are set to be lower than the $48 billion Wells Fargo made in the third quarter of 2014, Chief Financial Officer John Shrewsberry said on a conference call with analysts. That means they will also be lower than the $50 billion it made in the fourth quarter of 2013.
"I believe there are several factors holding the housing market back from a complete recovery," Chief Executive John Stumpf said on a conference call with analysts. He cited high levels of student debt, the lack of housing inventory in populous coastal markets and the legal difficulties in lending to higher-risk borrowers.
Beyond mortgage, the bank did get some help in the quarter from other businesses, including private equity and venture capital investments, where the bank recorded $712 million of income before taxes, up from $502 million in the same quarter last year. The San Francisco bank's venture capital investments in technology performed well in the quarter, Shrewsberry said in an interview.
The bank reported mixed progress on three major growth initiatives: credit cards, wealth management and investment banking. Credit card balances rose 11 percent to $28.3 billion from the third quarter of 2013, but the pace of new account growth slowed.
Profits at Wells Fargo's wealth, brokerage and retirement segment rose 22 percent from a year earlier to $550 million, but investment banking fees fell 7 percent to $371 million over the same period.
Overall, the fourth-largest U.S. bank's net income for common shareholders was $5.41 billion, or $1.02 per share, in the quarter, in line with analysts' expectations. A year ago, it posted profit of $5.32 billion, or 99 cents per share.
Wells Fargo's loan portfolio grew by 3.7 percent to $838.9 billion in the quarter from the same period a year earlier, led by a 13 percent increase in commercial and industrial loans. Excluding balances the bank is liquidating, loans grew 7 percent from a year earlier.
Since the start of the year, Wells Fargo stock is up 10.6 percent, making it the best performer in the KBW index of bank stocks.
(Reporting by Peter Rudegeair in New York and Tanya Agrawal in Bangalore; Editing by Ted Kerr, Jeffrey Benkoe and Meredith Mazzilli)