Wells Fargo 1Q Profit Higher But Revenue Slips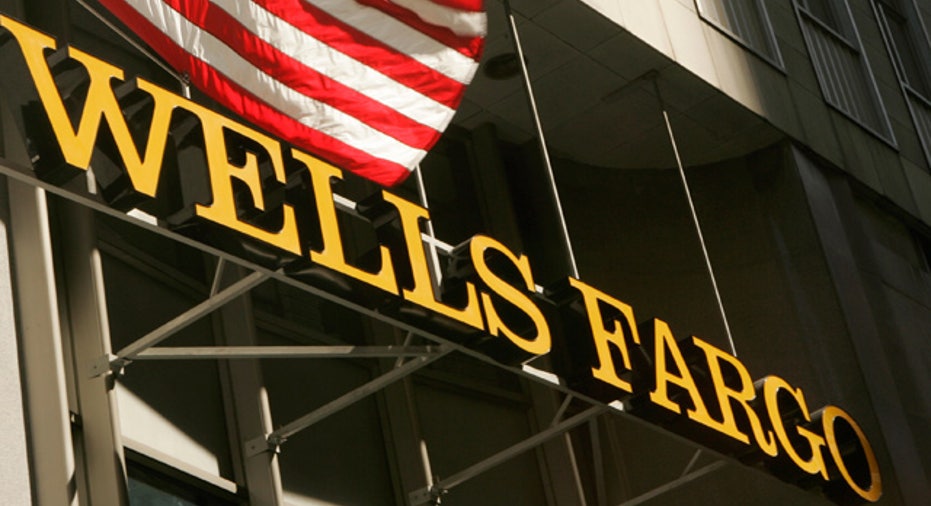 Capitalizing on the healthier credit environment, Wells Fargo (NYSE:WFC) beat the Street on Wednesday with a stronger-than-expected 48% leap in first-quarter profits despite deteriorating revenue.
The San Francisco-based banking giant said it earned a record $3.57 billion, or 67 cents a share, last quarter, compared with a profit of $2.37 billion, or 45 cents a share, a year earlier. Analysts had been projecting EPS of 66 cents.
Hurt by declining mortgage banking fee income, revenue slipped 5.2% to $20.33 billion, widely trailing consensus calls on Wall Street for $21.24 billion.
Wells Fargo, which acquired Wachovia during the financial crisis, continues to benefit from the improving economy. Net loan charge-offs declined for the fifth straight quarter, sliding to $3.2 billion, down by $629 million from the prior quarter. Nonperforming assets fell for the second quarter in a row, dropping by $1.8 billion sequentially to $30.6 billion.
"Our strong first quarter results reflected positive trends in our business fundamentals as credit quality improved, capital ratios increased and cross-selling reached new highs," CEO John Stumpf said in a statement. "As the economy continued an uneven recovery, our business customers increased borrowing and utilization of credit lines – a hopeful sign that businesses are once again investing for growth."
Improvements in the credit picture were offset a bit by a decline in Wells Fargo's net interest income to $10.7 billion, down from $11.1 billion the year before.
Shareholders appeared to punish Wells Fargo for its revenue miss, sending the bank's stock down 2.06% to $29.45 ahead of Wednesday's opening bell. The stock had already been down about 3% in 2011 and nearly 11% from a year ago.