Wells Fargo 1Q Profit Climbs 14%, Beats the Street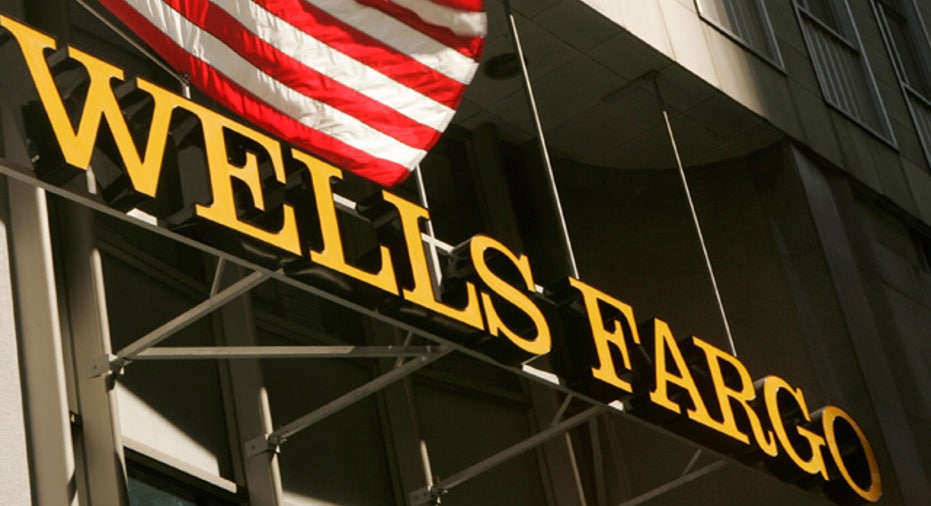 Wells Fargo (NYSE:WFC) reported a 14% increase in its first-quarter earnings, easily beating Wall Street estimates as lower provisions for bad loans offset weakness at the bank's mortgage business.
The company said Friday its profit rose to $5.89 billion, or $1.05 a share, from $5.17 billion, or 92 cents a share, in the year-ago period. Revenue fell 3% to $20.63 billion.
Analysts projected earnings of 97 cents a share and revenue of $20.6 billion.
Wells Fargo, the nation's largest mortgage lender, logged home lending originations of $36 billion in the latest period, compared to $109 billion a year earlier and $50 billion in the fourth quarter of last year.
The financial sector as a whole has recently struggled with declining mortgage originations and refinancing activity. In February, Wells Fargo said it would lower the minimum credit score required for mortgages that are eligible for government backing.
Wells Fargo's first-quarter reserve release checked in at $500 million, up from $200 million amid improving credit quality. Banks release more reserves when they anticipate needing less funds to cover loan losses.
Credit-loss provisions were $325 million, well below the year-ago quarter's $1.22 billion.
Total loans climbed $4.2 billion sequentially to $826.4 billion. That reflects slower growth versus a $13.5 billion gain in the fourth quarter. Net interest margin narrowed to 3.2% from 3.49% last year and 3.27% in the prior quarter.
The community banking segment saw its profit improve 31.5% to $3.84 billion. Earnings from wholesale banking, which lends to corporations and includes a small investment banking business, slipped 14.8% to $1.74 billion.
The San Francisco-based company booked a 3.6% decline in noninterest expense to $11.95 billion.
Wells Fargo's stronger-than-expected results followed a disappointing report from J.P. Morgan Chase (NYSE:JPM), the top U.S. bank.
Shares of Wells Fargo ticked nine cents lower to $47.62 in pre-market trading.