Welcome to the Future: Wearable Technology to Take Off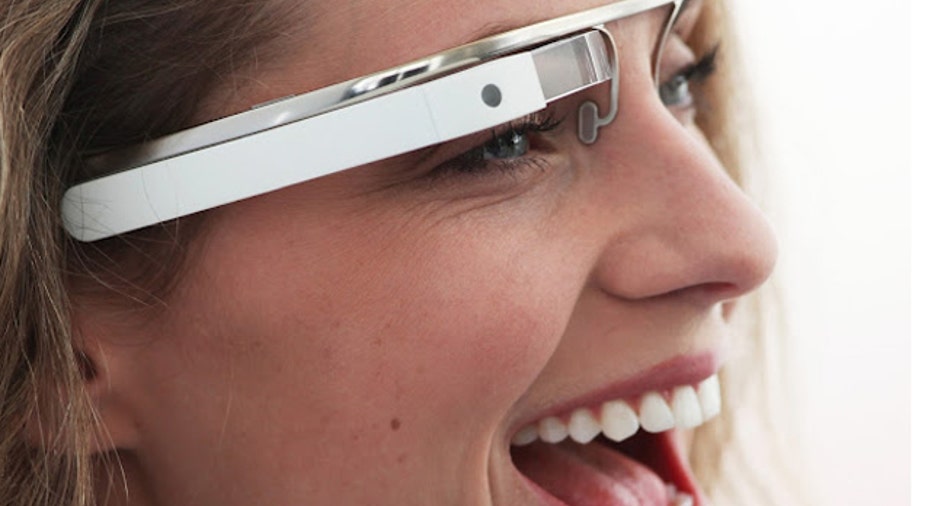 Many Americans have a tech gadget on them at all times—a smartphone in their pocket or a tablet in their backpack. But these gadgets may soon come out of hiding.
The tech world is predicting consumers won't just be using the latest gadgets—they will be wearing them.
This might sound very "Matrix"- like, but Technology market research firm ABI Research is reporting that by 2015, 485 million wearable computing devices will be shipped per year. Right now nearly 61% of the current wearable tech market is sports and activity trackers, like activity trackers and pedometers. In the years to come, ABI is predicting the devices will be less niche and more mainstream.
Google Glass, the concept glasses that allow users to take photos and videos, send messages and get directions among other features, puts the search engine giant ahead of the pack, according to Jonathan Geller, president of the Boy Genius Report. Whispers earlier this month of an Apple smartwatch have added to the buzz behind wearable tech, he adds. Google (NASDAQ:GOOG) is currently selling its Glass prototype to companies for $1,500.
"It's a big area of focus for a lot of tech companies, and at some point, these things will start to make sense. It will be an effortless way of interacting."
Geller says Apple (NASDAQ:AAPL) will likely be entering the space next year with the watch, and he estimates Google's Glass product two-to-three years away from becoming mainstream. A smartwatch would gain traction more quickly among consumers, and would be more socially acceptable than glasses in the near future, he says.
"What's really cool is that you eventually will not need a smartphone. As technology gets better and improves, this will be handling the things you need to do and may eventually eliminate the phone."
Wearable technology would mean you wouldn't have to pull out a phone to complete tasks or look up information, and Geller says time savers are very popular among consumers.
Google Glass would be more interactive on the consumer angle and is another way for the Mountain View, Calif., based company to monetize the data it is collecting from consumers as they wear them.
"They will see where you are visiting, what you are monitoring and find a way to monetize that," Geller says. "I can foresee it getting to a point of being really crazy. One roadblock for Google will be getting consumers accepting this."