Weight Watchers, Oprah Go 'Holistic'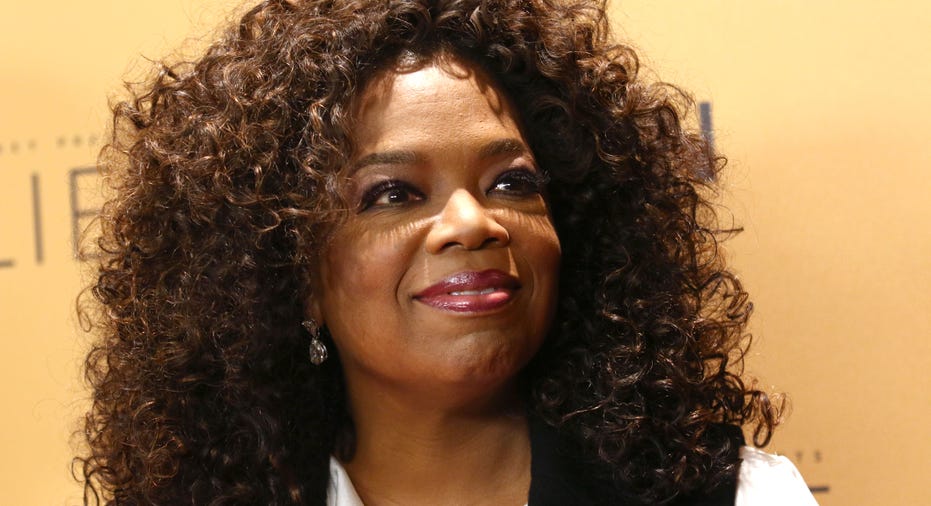 Weight Watchers (NYSE:WTW) needs a comeback and they're hoping their new program— with the help of media queen Oprah Winfrey—is the ticket.
The weight loss company is now ditching the term "diet" and focusing on a new holistic approach to a healthier and happier life through their program called Beyond the Scale.
"We're meeting members where they are today, inspiring and guiding healthier choices not only to lose weight but realize benefits that go beyond just the number on the scale," says Jim Chambers, CEO of Weight Watchers.
The new program will focus on SmartPoints, rather than just counting calories as their previous point system did. The company says it's their "strongest stance on eating healthier ever" and it's also the plan that Winfrey herself has been using to lose weight and eat healthier since she became a member and bought a 10% stake in the company in October—which has since more than tripled its share price.
"Weight Watchers has given me the tools to have accountability to myself," says Winfrey in the company's press release.  "I invite anyone who has tried to lose weight before—including with Weight Watchers—to join me and find a new way of being."
The plan will now nudge members to focus on eating more lean protein, fruits, and vegetables while disposing of the sugar and saturated fat once and for all.
But's that not everything. The 52-year-old weight management company is also ramping up its fitness approach with the help of a new app called FitBreak. Members will have more than 70 options that will encourage them to move more throughout their day.
"People don't want dieting and deprivation. They want a more holistic and personalized solution, integrating healthier eating, fitness, and emotional wellbeing. They are also looking for success to be measured by more than just one number on the scale. And people tell us they want Weight Watchers to deliver more in this new, holistic world," Gary Foster, Chief Scientific Officer at Weight Watchers tells FOXBusiness.com.
In recent years, the company has been plagued by the onslaught of free smartphone apps that count calories and track fitness which led them to post 11 consecutive quarters of revenue declines. At the end of the third quarter, the company reported it has 2.6 million members, down from more than 4.2 million in 2013.
And, this new holistic approach will also be incorporated into their weekly meeting experience where weight-loss hopefuls can interact and motivate each other with goals on and off the scale.
Maurice Herrera, Senior Vice President of Marketing at Weight Watchers tells FOXBusiness.com that they plan to launch an integrated marketing campaign promoting their new program later this month with Winfrey at the forefront.
"Oprah will be part of the upcoming winter season marketing effort, inviting prospective members to join her on her journey," he says.
Weight Watchers International is the world's leading commercial provider of weight management service operating globally through a network of company-owned and franchise operations.