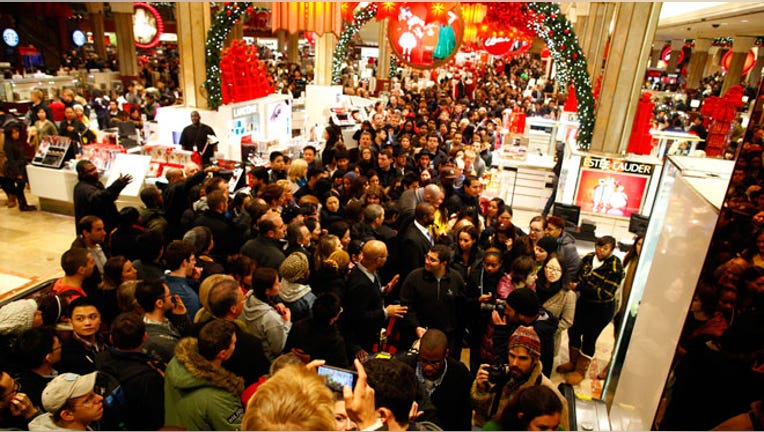 Black Friday shoppers and lots of housing data will be closely watched next week for signs of a strengthening economy. U.S. banks and stock markets will be closed Thursday for the Thanksgiving holiday.
Wall Street analysts predicted earlier this year that it could be one of the worst holiday shopping seasons in years based on consumer uncertainty stemming from a weak labor market, a dysfunctional Congress and potentially expensive new health care laws.
But consumers ignored a partial government shutdown in October, spending more than analysts had expected. So Black Friday, traditionally the biggest shopping day of the year and the kickoff to the holiday shopping season, is anybody's guess at this point.
A slew of housing data is out next week, starting Monday the pending home sales index. In September  the index was down 5.6% from a month earlier, a reflection of a slowdown in home sales overall as mortgage rates ticked higher in late summer.
Two reports on housing starts are due Tuesday. Housing starts are important gauges of the construction sector, which reflects on the broader labor market. The numbers are expected to rise slightly from August, a positive sign.
The S&P Case Schiller Home Price Index is also due Tuesday. While the housing market has bounced up and down this year according to mortgage rates, home prices, especially in pockets of the Northeast, Southeast and Southern California, have shown signs of sustained increases. In fact, some analysts have raised concerns of the emergence of another real estate bubble.
A report on consumer sentiment due Wednesday might give analysts a better feeling for what will happen on Black Friday.
Stock markets close early on Friday.